Healthy After School Snacks
Don't let after school hunger stump you — here are 35 great after school snack ideas. And they are healthy too!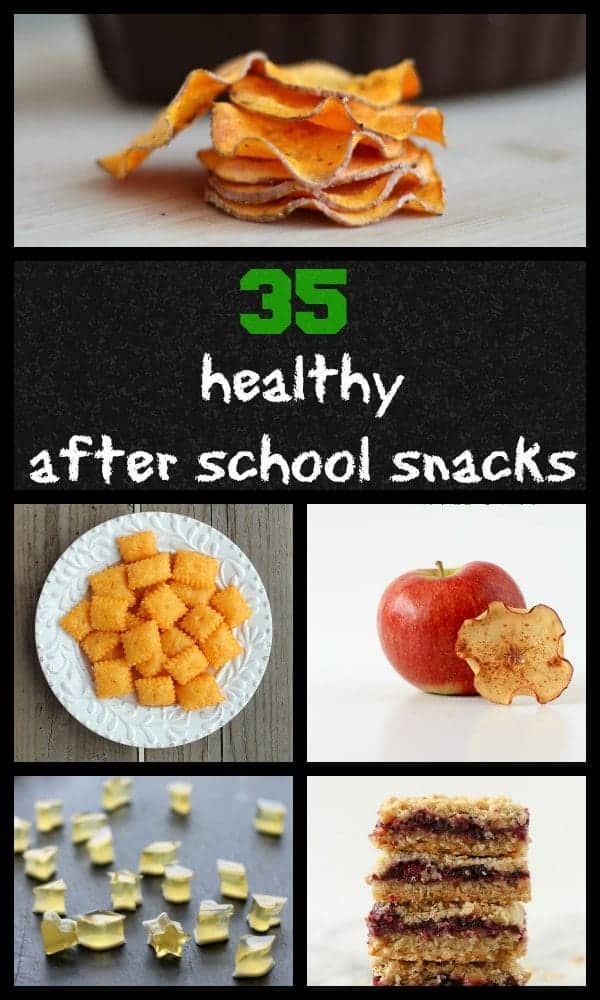 Snacks. Kids live for snacks, do they not? If they're driving you crazy, a snack is always an instant cure. If you need to keep them awake in the car so they'll take a nap when you get home? Snacks. If you need themto keep quiet during an event like a meeting or a concert? Snacks.
At every age, snacks are a necessity to life. And while E is only in school three half days a week, we still always have an afternoon snack after their naps. If she naps, that is.
Obviously a healthy snack is ideal. (Although, I'm not going to lie, most days around here it is a graham cracker in hand as they run outside to play in the backyard.)
I hope this list of 35 great after-school (or any time) snacks helps put a smile on your kids' faces and maybe even give you a golden moment of sweet, sweet, silence.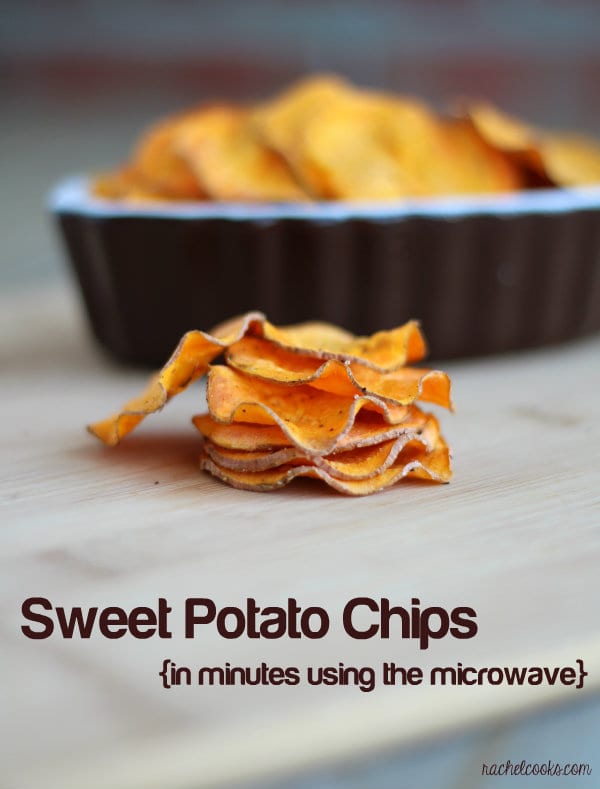 Savory Snacks
Microwave Sweet Potato Chips {Rachel Cooks}
Savory Quinoa Muffins {Rachel Cooks}
Olive Oil Roasted Almonds {Rachel Cooks}
Homemade Cheez-Its {Rachel Cooks}
Grilled Cheese Bites {Oh Sweet Basil}
Mini Apple, Cheddar, and Bacon Fillo Snack Tarts {Cookin' Canuck}
Mini Guacamole and Tomato Olive Cups {Cookin' Canuck}
Pizza Roll Ups {Amanda's Cookin'}
Pepperoni Pizza Cups {Wine and Glue}
Hawaiian Pizza Bagel Bite Sliders {Mommy Hates Cooking}
Bruschetta Bites with Triscuit Crackers {Mommy Hates Cooking}
Bars
Blackberry and Blueberry Crumb Bars {Rachel Cooks} Not exactly the healthiest but so delicious.)
Crunchy Homemade Granola Bars {Unsophisticook}
No Back Peanut Butter Pretzel Chocolate Chip Bars {Two Peas and Their Pod}
Tart Cherry Dark Chocolate Granola Bars {The Lemon Bowl}
Oatmeal Raisin Granola Bars {The Lemon Bowl}
Caramel Peanut Butter Oatmeal Bars {Buns in My Oven}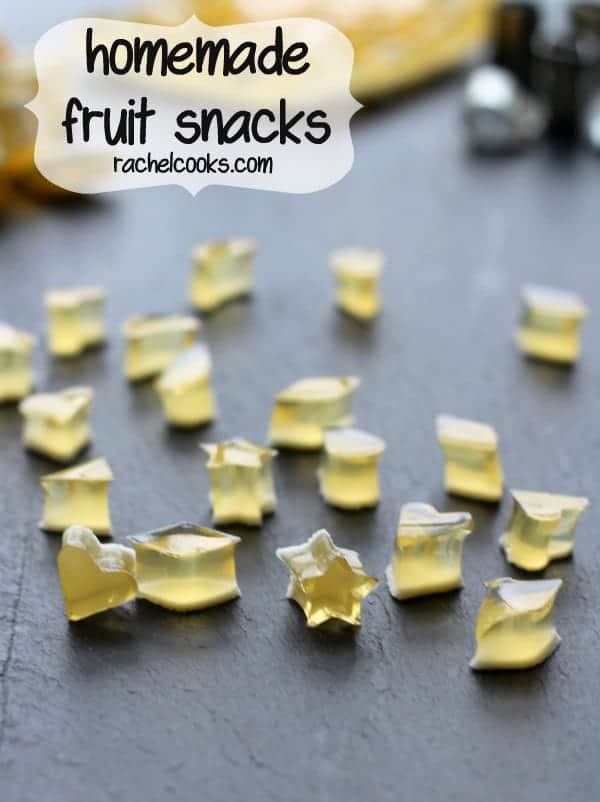 Other Sweet Snacks
Homemade Fruit Snacks {Rachel Cooks}
Cranberry Oatmeal Energy Balls {Rachel Cooks}
Chocolate Coconut Energy Balls {Rachel Cooks}
Sugar Free Cinnamon Roasted Almonds {Rachel Cooks}
Healthier Pumpkin Quick Bread {Rachel Cooks}
Whole Wheat Chocolate Banana Bread {Rachel Cooks}
Ginger Cinnamon Apple Chips {Rachel Cooks}
Vanilla Bean Pear Applesauce {Rachel Cooks}
Raspberry Cheesecake Yogurt Dip {Rachel Cooks}
Vanilla Bean Yogurt Dip and Fruit Skewers {Rachel Cooks}
Cherry Limeade Frozen Yogurt {In Katrina's Kitchen}
Marshmallow Snack Mix {Jelly Toast}
Puffy Peanut Butter Cookies with Chocolate Chips {How Sweet It Is}
Apple Sandwiches with Almond Butter and Granola {Garnish with Lemon}
No Bake Almond Protein Bites {Around My Family Table}
Cinnamon Brown Sugar Apples {Oh Sweet Basil}
Banana Snack Cake with Nutella Frosting {Recipe Girl}
Peanut Butter Yogurt Fruit Pizzas {The Law Student's Wife}
Ice Cream Apple Dip {Crazy For Crust}
Applesauce Brownies {Something Swanky}