Flavorful pumpkin chocolate chip muffins flecked with dark chocolate chips are going to become a fall favorite! Use whole wheat flour to make them healthier and give them a great nutty flavor! 
As promised…time for a fall recipe. We started the week with tasty tequila lime chicken marinade…so fire up those grills and grill some chicken and then come in for cozy fall-inspired pumpkin chocolate chip muffins. It's a win-win if you ask me, the best of both worlds.
I know pumpkin can cause heated debates these days. In the blogging community, certain folks get reallllly fired up if you crack open those pumpkin cans early. I don't know if there's a certain date that's acceptable, but I think it's time for a good pumpkin muffin recipe. I've shared healthy pumpkin bread as well as pumpkin chocolate chip bread, but we haven't done muffins yet!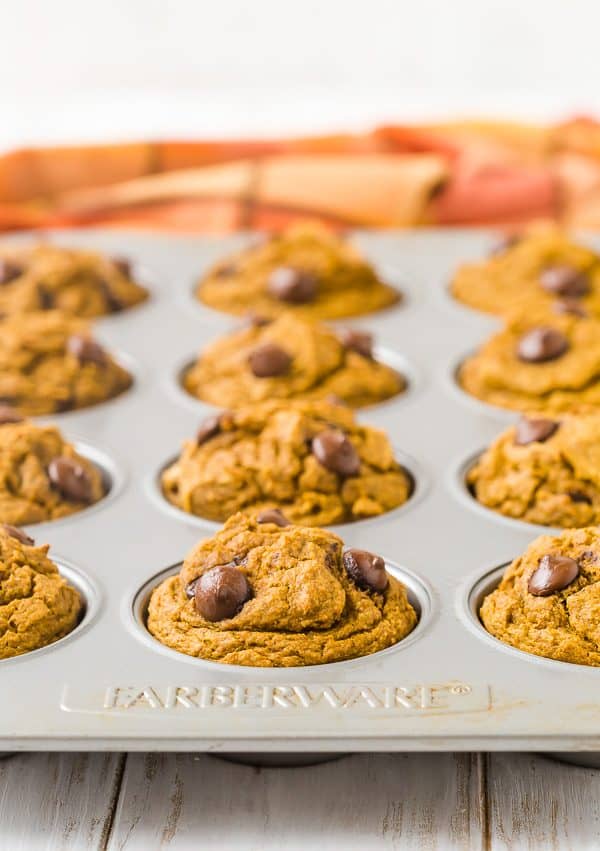 My kids and Ben all adored these muffins. My kids deemed me the best at making muffins, better than grandma! Grandma is THE muffin maker and always has muffins for the kids. Sorry, mom. I think they were influenced by the over-sized chocolate chips, if we're being honest. I'll let you keep the crown.
Ben doesn't love pumpkin-flavored things, and said these didn't really taste like pumpkin. With that being said, if you want a little more pumpkin flavor, bump up the amount of pumpkin spice you use in this recipe and it will really make those fall flavors pop.
About these pumpkin chocolate chip muffins
I did make these muffins a little better for you by using a mix of whole wheat flour and all-purpose. I also sweetened them naturally with a combination of maple syrup and applesauce. You'll also find coconut oil in these muffins. You could substitute with other oils or make these with butter, but I do love the coconut oil in these muffins.
You're going to love these so much that you'll probably want to make a double batch! You won't be sorry.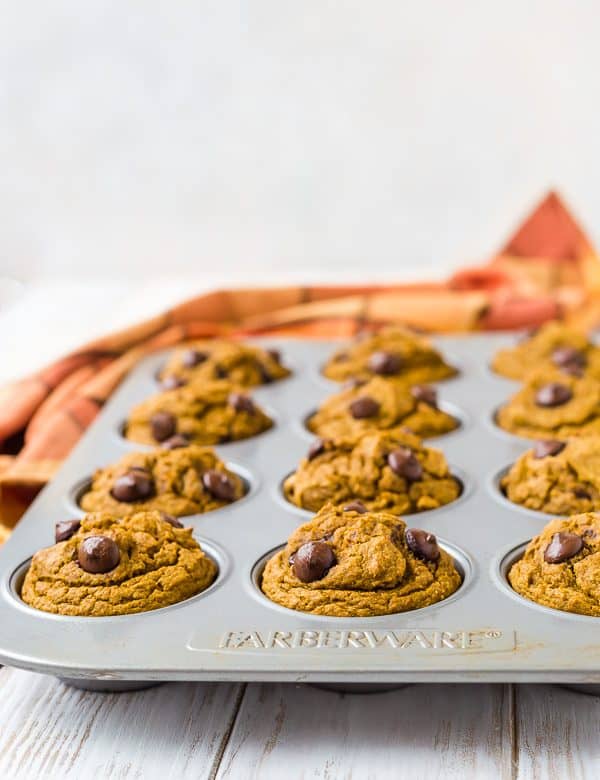 On a different note, I've been sick all week and I'm so OVER IT. Any tried and true remedies? I hate being slowed down!