This is the best snickerdoodle recipe – they're soft and chewy with the perfect crispy edge. No chilling of dough required for these snickerdoodles!
I don't know why, but I always associate cookies with Christmas. But these aren't red or green, and they're not cut out in the shape of Christmas trees, so I say that makes them perfectly acceptable to eat year-round. Don't you think? If you disagree…you're entitled to that opinion, so go ahead and bookmark these babies for Christmas time.
However, I highly recommend year-round cookies! Snickerdoodles are such classic cookies and with the perfect balance of chewy with crispy edges, they're pretty irresistible. Along with my whole wheat chocolate chip cookies, these snickerdoodles are a go-to of mine. They're a total crowd pleaser…and they're nut-free which is a bonus for my household!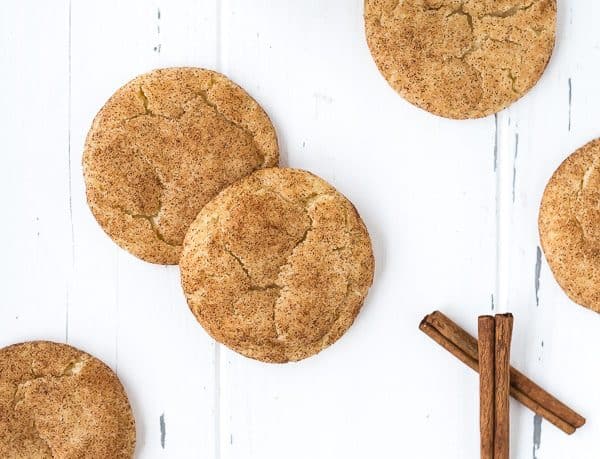 About These Snickerdoodles:
They're easy to make; it's a simple dough that doesn't even need to be chilled. I tested them both ways and they were equally as chewy and delicious without the extra refrigeration time.
Now, I didn't invent the wheel when it comes to snickerdoodles. They've been around for awhile but I figured it was time there was a Rachel Cooks version. It's probably no surprise that the Rachel Cooks version involves ALL butter (no shortening) and a little extra cinnamon compared to other recipes I have seen. Oh and there's the whole no-chilling of the dough thing. Did I mention that? I really don't like chilling dough because a) it takes longer, and b) it gives me more time to eat all the dough.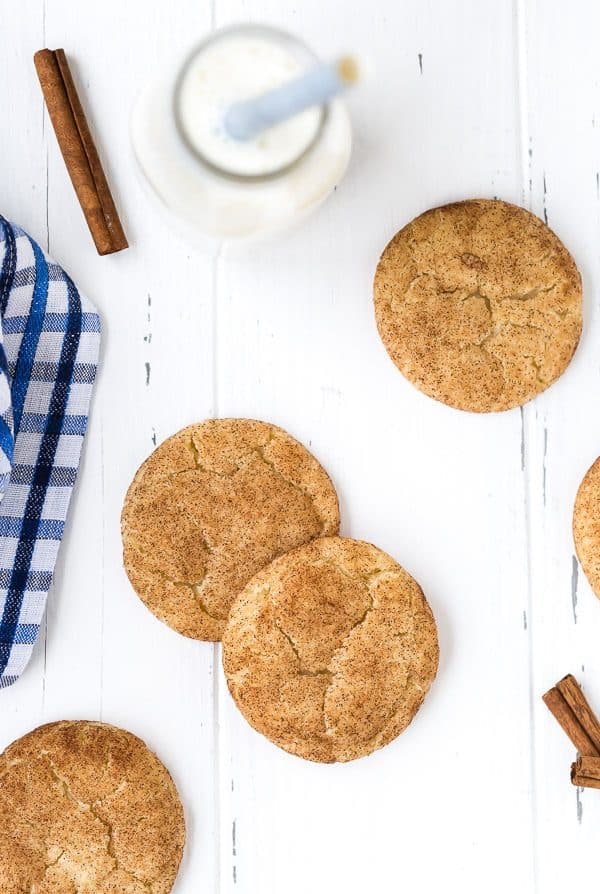 These will also freeze great. If you freeze the dough, wait to roll it in the cinnamon sugar mixture until you're ready to bake them. You can also freeze them already baked, as well.
Tip: Want to make these a little unique and have people wondering what's just a little different about these? Try adding 1/4 to 1/2 teaspoon ground nutmeg to the dough. People will flip over them!
I hope you guys love these as much as I do!
PS: If you love cinnamon, make sure to check out these double cinnamon crinkle cookies, cinnamon roasted chickpeas, cinnamon vanilla bean meringues, cinnamon ice cream (no churn!), maple cinnamon chia pudding, or cinnamon toast crunch bars.