Balsamic Reduction is a simple sauce that can elevate a dish to the next level, and it's so easy to make at home! It only takes one ingredient and just a little time to create this sweet, tangy, syrupy sauce.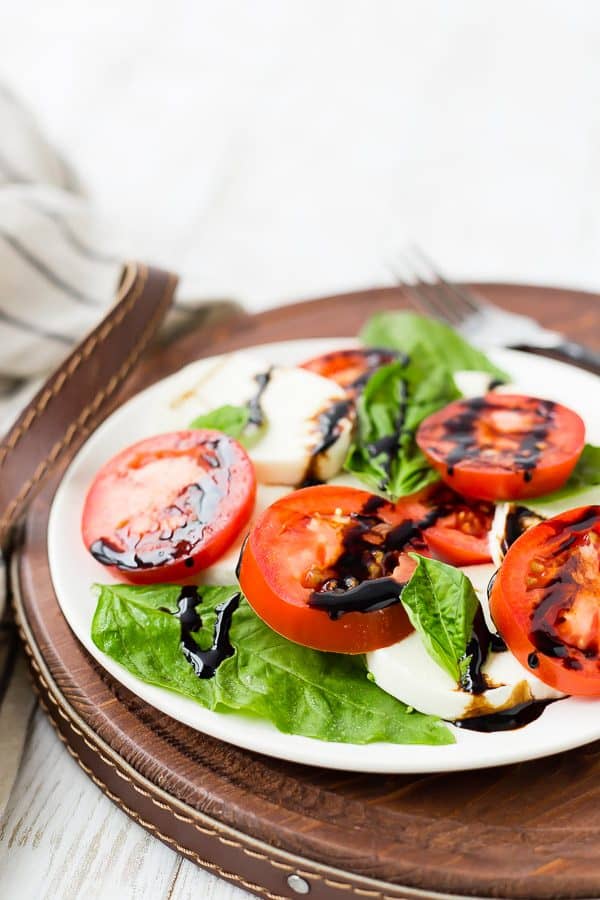 Last year, my basil did terribly. I don't remember if I was even able to harvest any of it. This year, I'm sure I'll try again because a sprinkle of fresh basil instantly brings a taste of summer to any recipe….and I love it so! My chives are already out of control, so at least if nothing else grows, I'll have chives.
The basil in these photos is compliments of the grocery store, but the caprese salad did not disappoint. Caprese salad is one of my favorite things to eat all summer long. I don't know what it is about the simple combination of tomatoes, basil and fresh mozzarella, but it's a win every time. Whether it's drizzled with high-quality olive oil or a balsamic reduction (or both!), it's always delicious.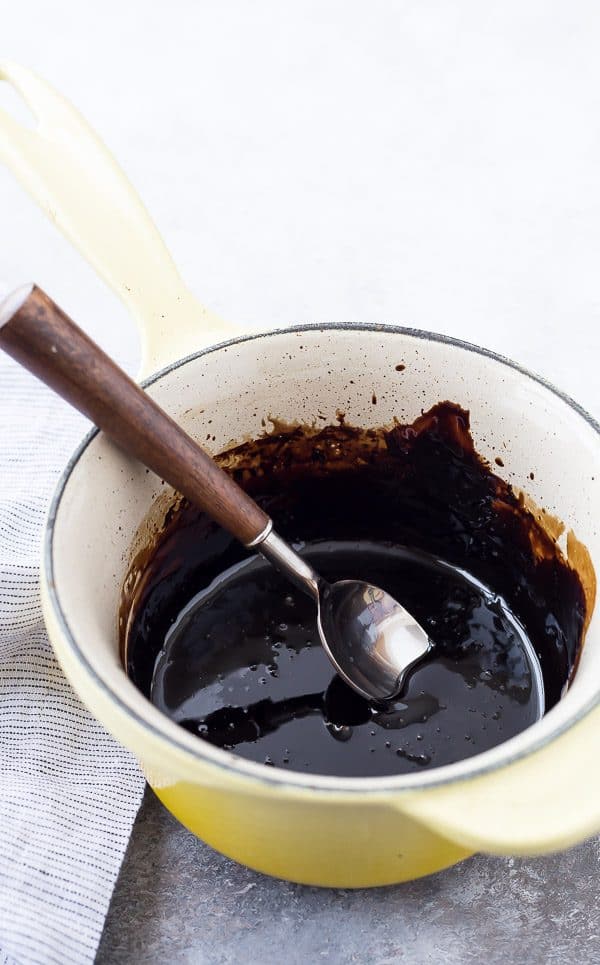 However, balsamic reduction (or balsamic glaze, whatever you prefer) isn't only for caprese salad. It has the ability to elevate so many dishes like this asparagus tart or this bacon and mushroom flatbread. It's great drizzled on grilled meat (it's tasty on chicken or steak), salads, appetizers, and roasted or grilled vegetables. I personally love it on roasted or grill asparagus.
It's one of those things that you might not automatically reach for, but once you introduce it into your cooking repertoire, you're always going to want a bottle of it in your fridge. The great news is, it keeps for a month or more in your fridge, so you can make a big batch and it might last you all summer! Or it might last you two days, once you taste it.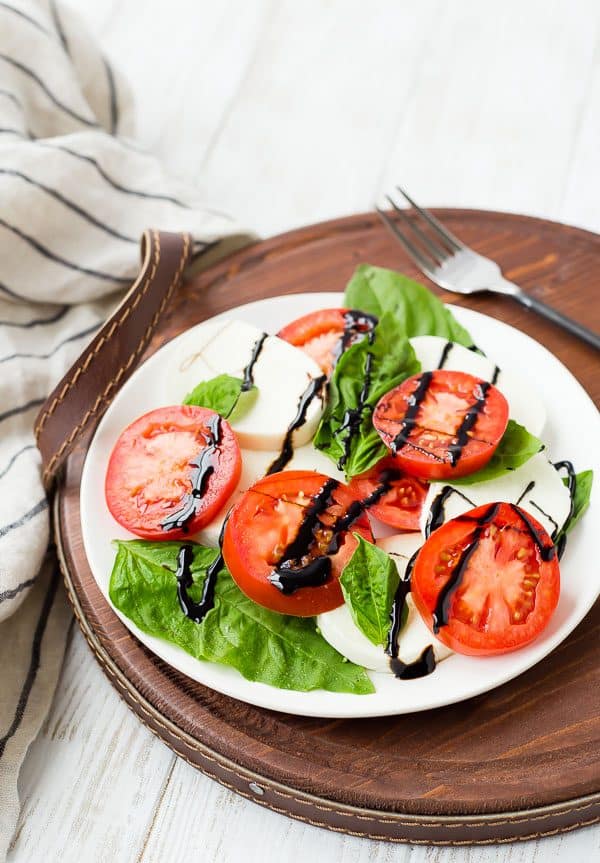 How to Make Balsamic Reduction
You guys, I can't stress enough how easy this is! It's SO EASY. You literally just simmer balsamic vinegar until it thickens. That's it!
If you want this to be even more sticky sweet, you can add some sugar or honey to sweeten it up a touch. I find that the vinegar gets sweet enough as it simmers down and reduces, but I am used to things on the less-sweet side, so if you have more of a sweet tooth, you might want to try adding a couple tablespoons of sugar or honey.
More things to drizzle this balsamic glaze on: