Stews and Soups made with Canned Tomatoes – 10 recipes!
Canned tomatoes are a staple in my pantry and I'm willing to bet you have some in your pantry too! Put them to good use in these 10 stews and soups made with canned tomatoes!
If you follow me on social media, you probably noticed I took a little ol' trip down to Indiana with Red Gold Tomatoes. They didn't ask me to write this post, I wasn't at all required to, as a matter of fact. But I was really, truly impressed by what I saw.
So here I am…writing a post! If you're not interested in reading about the great people behind Red Gold Tomatoes, just keep on scrolling – you'll find some great soup recipes that will make use of those canned tomatoes in your pantry.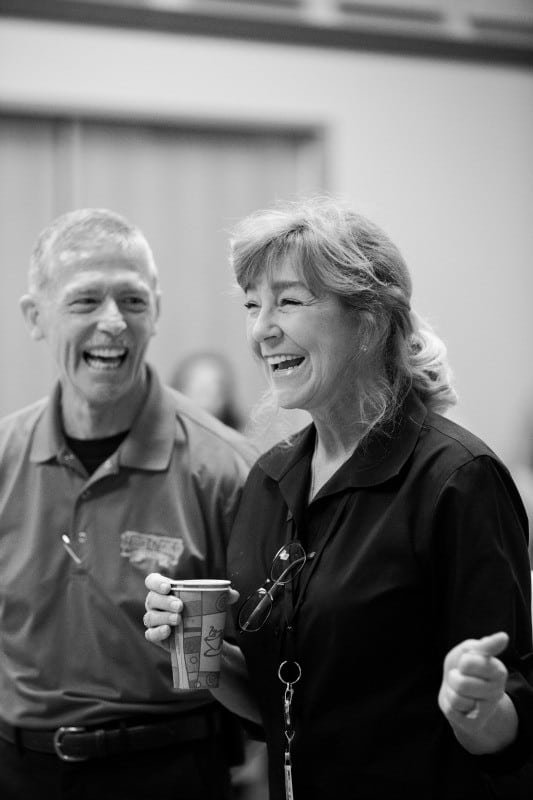 I mean, look at those smiling faces! I was so impressed by the friendly, warm people behind Red Gold Tomatoes.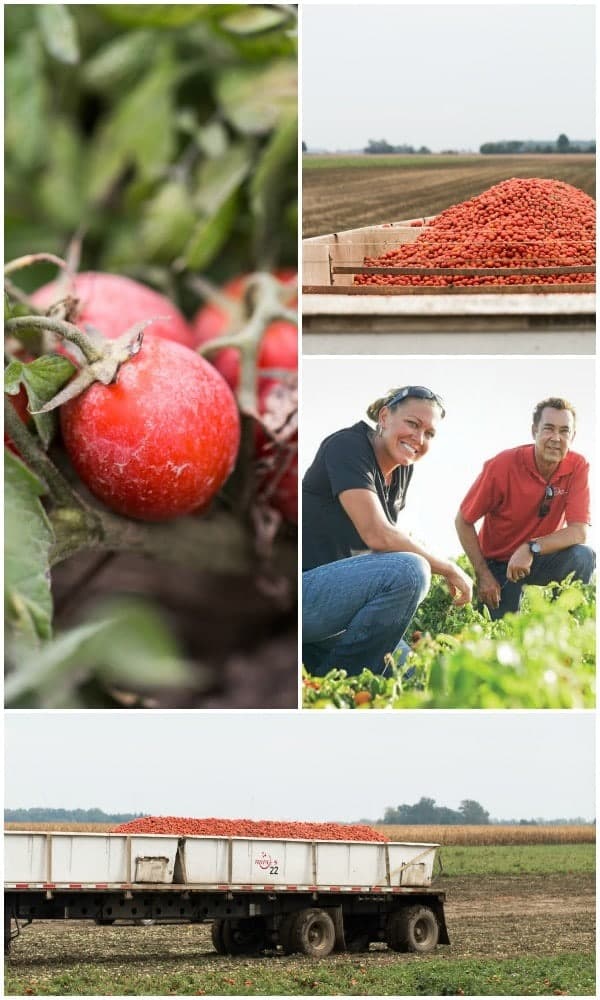 We had the opportunity to tour one of their family farms and two of their processing facilities. What impressed me most throughout the entire process was the focus on family and all of the people involved in the process. The company is run by Brian Reichart, his wife Selita, and their two sons Beau and Colt. Red Gold is a family owned and operated company – Beau and Colt are 4th generation. The emphasis on family extends to the farms too. Red Gold partners with 50+ family farms located in Indiana, Southern Michigan, and Northwest Ohio. The Reichart family knows their farmers well – you could tell they think of their farmers and employees as family.
Other things that really stood out to me about Red Gold Tomatoes are:
Tomatoes go from hanging on the vine to sealed in a can in less than 8 hours.
Each can of tomatoes can be traced to the actual field it was grown in.
1 of every 3 cans of tomatoes sold in the US is made by Red Gold. I didn't realize they had so many private labels (over 400!). Did you know the ketchup you use at BW3 is made by Red Gold?
If you don't live in the Midwest, you might recognize the brands Tuttorosso or Redpack – those are both Red Gold too!
Red Gold tomatoes are Non GMO Verified – you'll see this on their new labels that are rolling out right now.
During the canning process, Red Gold tomatoes are washed 7 times, rinsed 18 times, hand sorted 11 times, and mechanically color/size sorted 6 times.We also had a lot of fun mixed in with all of the learning and tours – a beautiful farm dinner & a Luke Bryan farm concert! The farms of Indiana were beautiful settings for both events.Red Gold Images courtesy of Ivan and Louise Photography. Now that you know a little about Red Gold, let's talk soup! I chose some of my favorite recipes (and a couple from other bloggers!) that all use canned tomatoes of some sort.Canned tomatoes are a staple in my pantry so I can almost always throw together one of these soups on those nights when I don't have a meal planned. They're all pretty simple and can be made with ingredients you might already have in the house!


Disclosure: Red Gold sponsored my trip to Indiana and compensated me for my time. However, I was not required to write this post. All opinions are my own! I've been buying Red Gold tomatoes for years!