Enjoy sweet and delicious chia seed pudding as a healthy snack or breakfast. It's packed with good nutrition and tastes great.
Recipe Overview
Why you'll love it: It's super easy to make!
How long it takes: just a couple of minutes to stir up, with additional time to chill
Equipment you'll need: measuring cup
Servings: 2 (makes 1½ cups)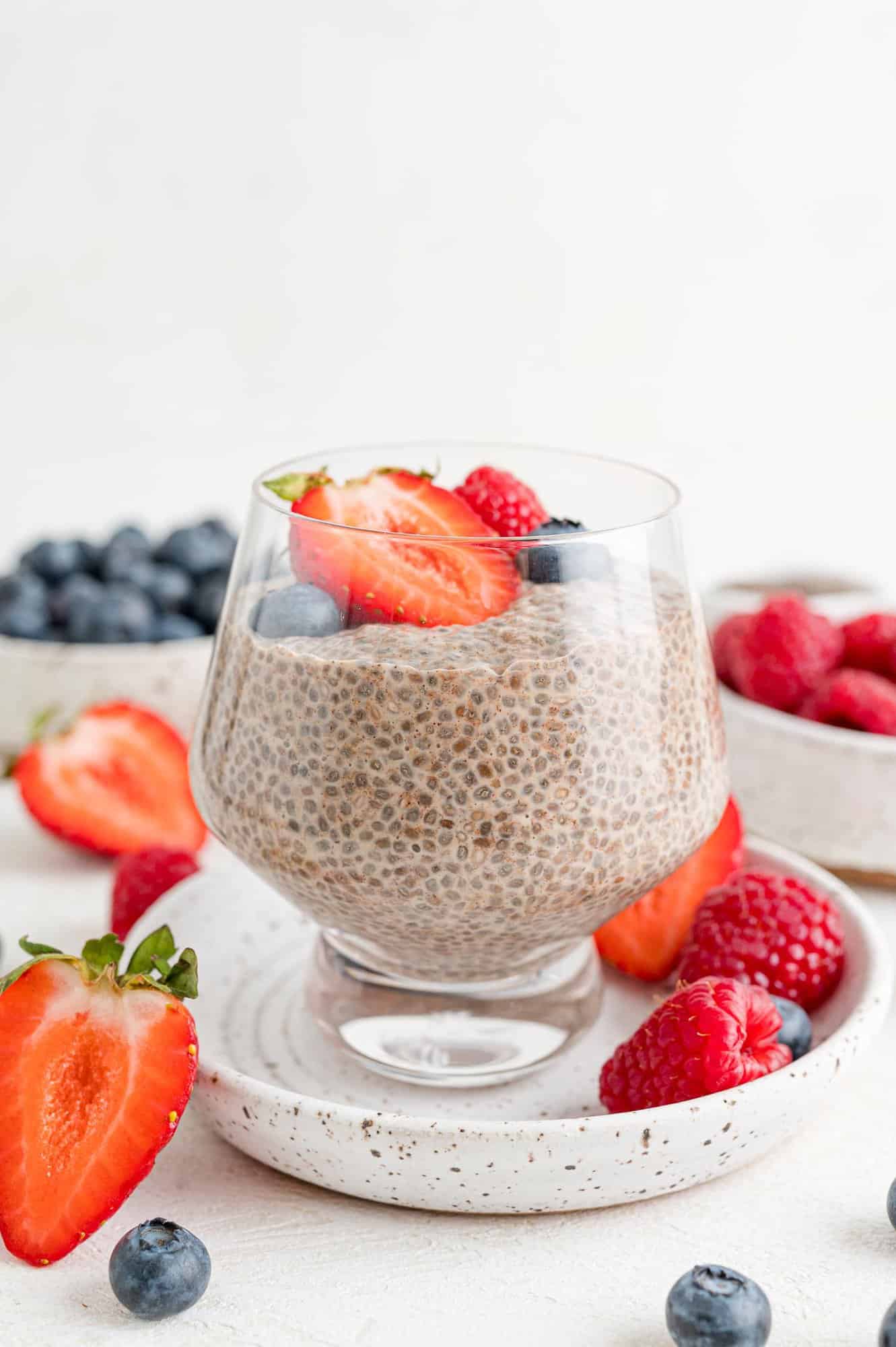 I know it's a little cliché that everyone starts eating healthy foods again as soon as January rolls around. Have you made your New Year resolution? Maybe your resolution is to to work out at the gym every day, cut back on alcohol, take the dog for a walk twice a day, be a more considerate driver, or eat healthier food and less junk food.
Whatever your resolution, there is no doubt that we should be eating healthy foods year-round. However, I am happy to have a little extra motivation and a reminder to get myself back on track especially after the excesses of the holiday season (all those cookies!).
You'll be seeing a bit more emphasis on healthy recipes on my site this month. My focus is normally healthy delicious meals that are easy to prepare because truthfully, that's the way we eat. (After all, my family eats the food I make for my site.) Is it 100 percent healthy? No way, but I try.
Enter chia pudding, black bean brownies, and quinoa pancakes. Weird stuff, I know. Weird but very healthy and surprisingly delicious.
About This Recipe
So why chia seeds? Like most seeds, chia seeds are very nutritious. According to Healthline, the word chia in ancient Mayan language actually means "strength". Chia seeds are high in protein, minerals, and antioxidants, and fiber. For more about the health benefits of chia seeds, check out the FAQ section below.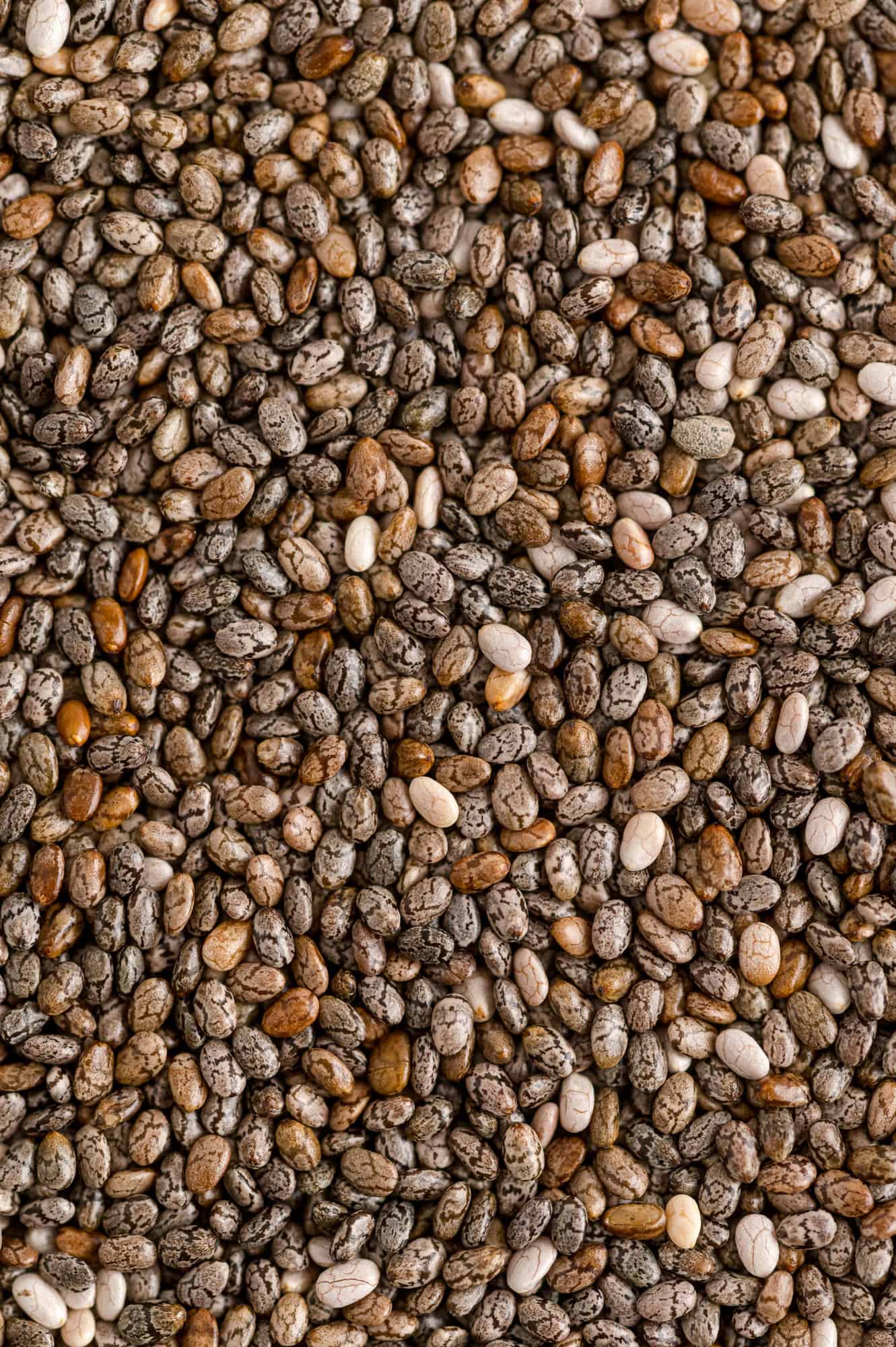 Pretty much everyone loves homemade pudding: vanilla pudding, chocolate pudding, lemon pudding. While it isn't the most unhealthy dessert in the world, it still has a fair amount of sugar and butterfat with zero fiber, and it takes 15 minutes or so to cook.
In comparison, chia pudding is simply chia seeds mixed with milk, either dairy or nondairy, with a bit of natural sweetness added (maple syrup), and whatever flavorings you like. You can stir up a batch in five minutes. It's a great snack or even a simple breakfast, especially if you add fresh fruit, yogurt, or granola.
I love the flavors of this chia pudding recipe. Sweetened with maple syrup and flavored with warm spicy cinnamon and vanilla, this is the perfect little treat. If you lean more towards chocolate, be sure to try my chocolate chia pudding recipe. And I couldn't resist concocting chai chia pudding, mostly because it's such a fun word combination, but it's really very nice tasting, too, with all sorts of warm spices and honey.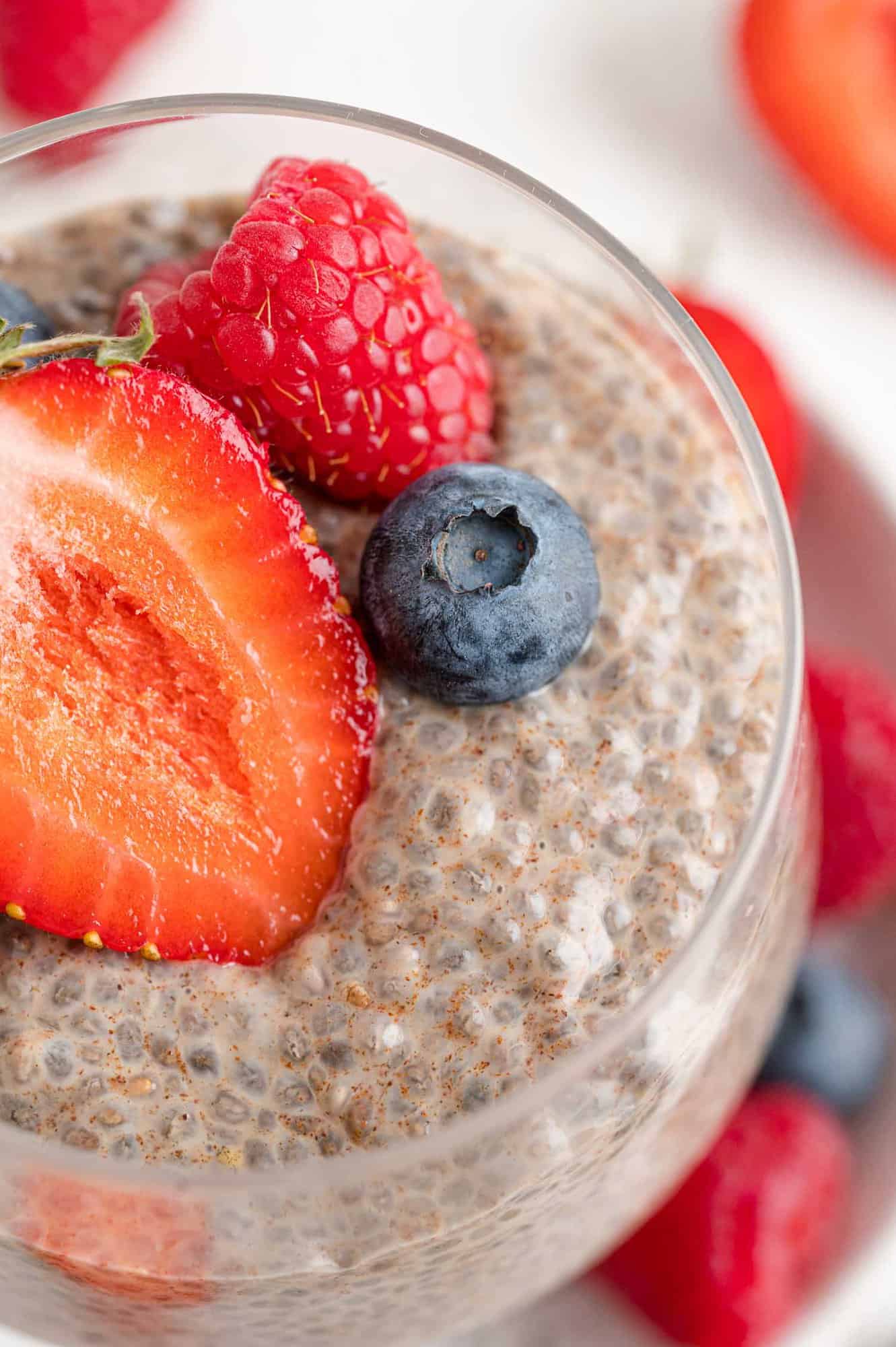 I'll run through the basics of this recipe right here to get you started. The recipe card is located near the end of the post. It has all the info you need to make chia pudding.
How To Store Chia Seeds
Store chia seeds in a cool place, preferably the refrigerator where they will quite literally keep for years. (Hopefully you'll use them sooner than that!) I like to put them into a glass jar. Like most seeds, chia seeds may become rancid if not stored properly. Rancid chia seeds will have a strong, almost chemical odor.
What You'll Need
Chia Seeds: You'll see from the photo that chia seeds are small in size, ranging in color from dark brown to white. Usually you can find them at a grocery store but they are also available on Amazon. You'll only need a third of a cup to make a batch of pudding.
Milk: Any type of milk is fine, both dairy and nondairy. We usually have 2% milk in the refrigerator so that's what I use. Whole milk will make a creamier pudding. If you want to make this recipe vegan, use an unflavored milk substitute, such as almond, oat milk, or coconut milk.
Maple Syrup: Again, any type of sweetener is fine. Choose the one you like best. I chose pure maple syrup because I like the flavor. Perhaps you would rather have honey or coconut sugar. It's totally up to you. You can increase the amount or decrease it.
Pure Vanilla Extract: Adding vanilla makes the pudding seem more like pudding, if you know what I mean.
Cinnamon: This warm spice adds a sweet flavor to the pudding without actually adding any sugar.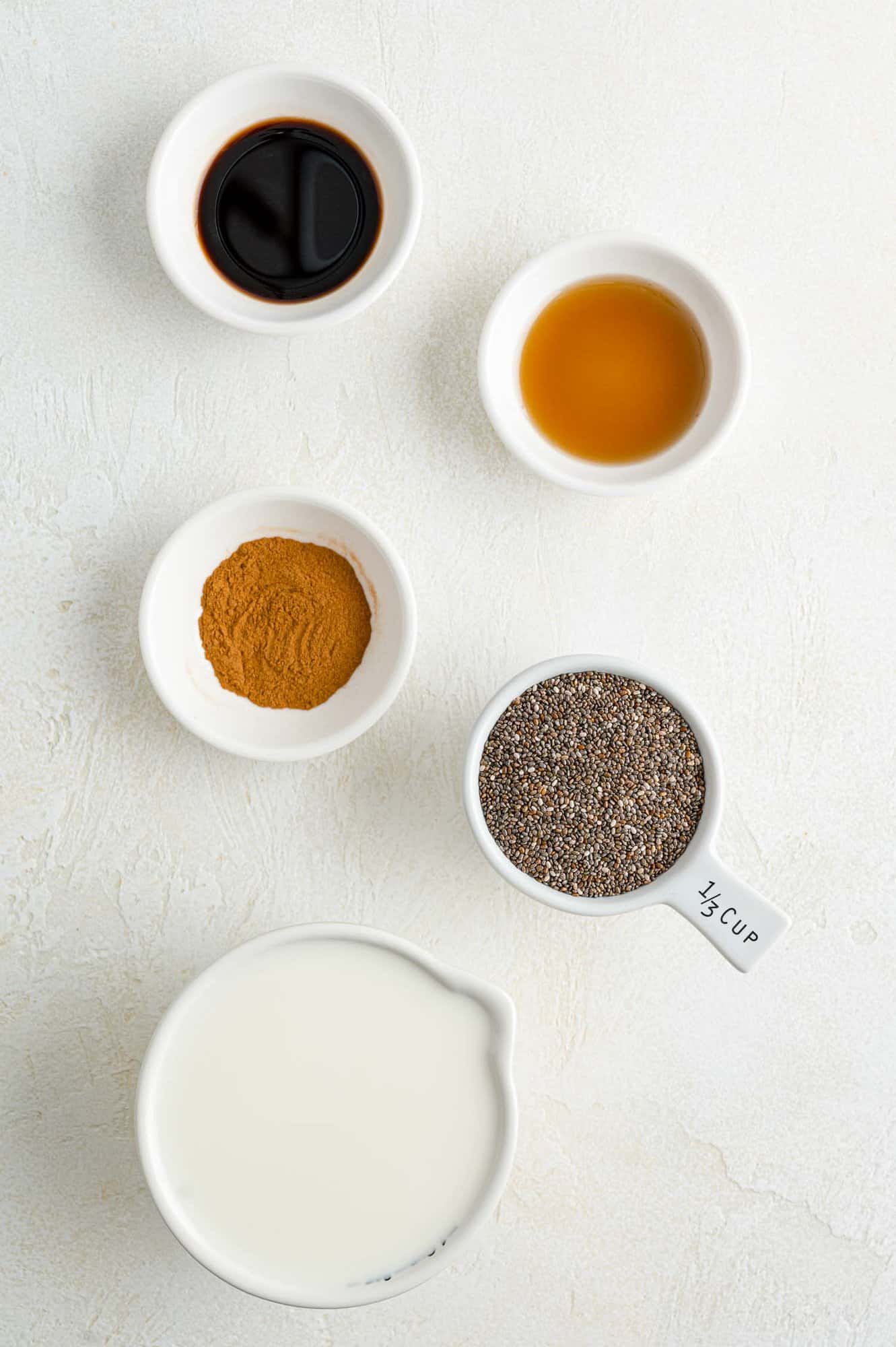 How To Make It
Are you ready? This is really so simple.
Measure out the milk, chia seeds, maple syrup, vanilla, and cinnamon into a small bowl or a large measuring cup.
Stir well to combine the ingreidents.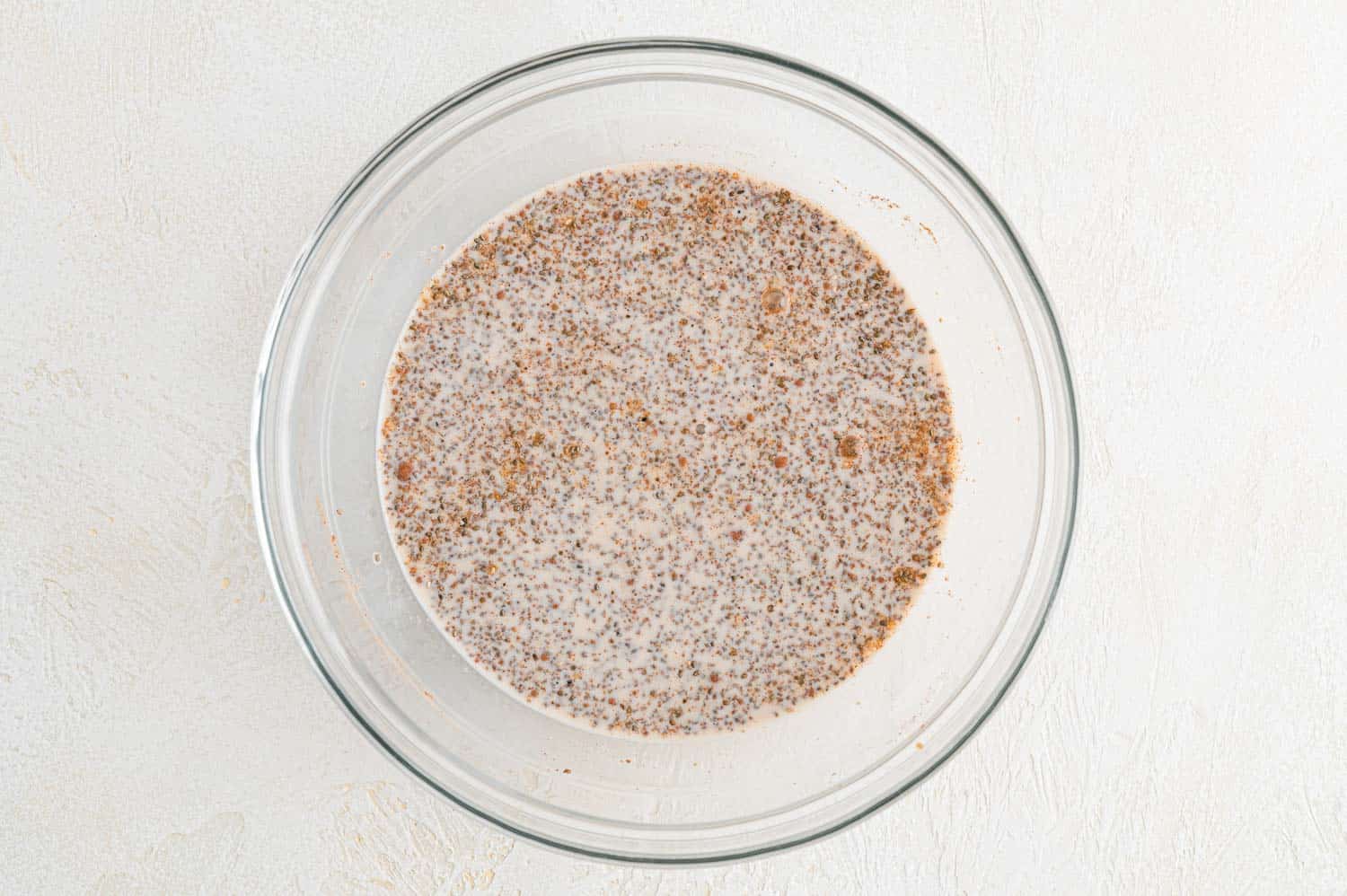 Wait 5 minutes and then stir it again. Why the second stir? You want to make sure the chia seeds aren't clumping together but are evenly dispersed throughout the liquid. If they are clumped, they may not absorb the liquid completely.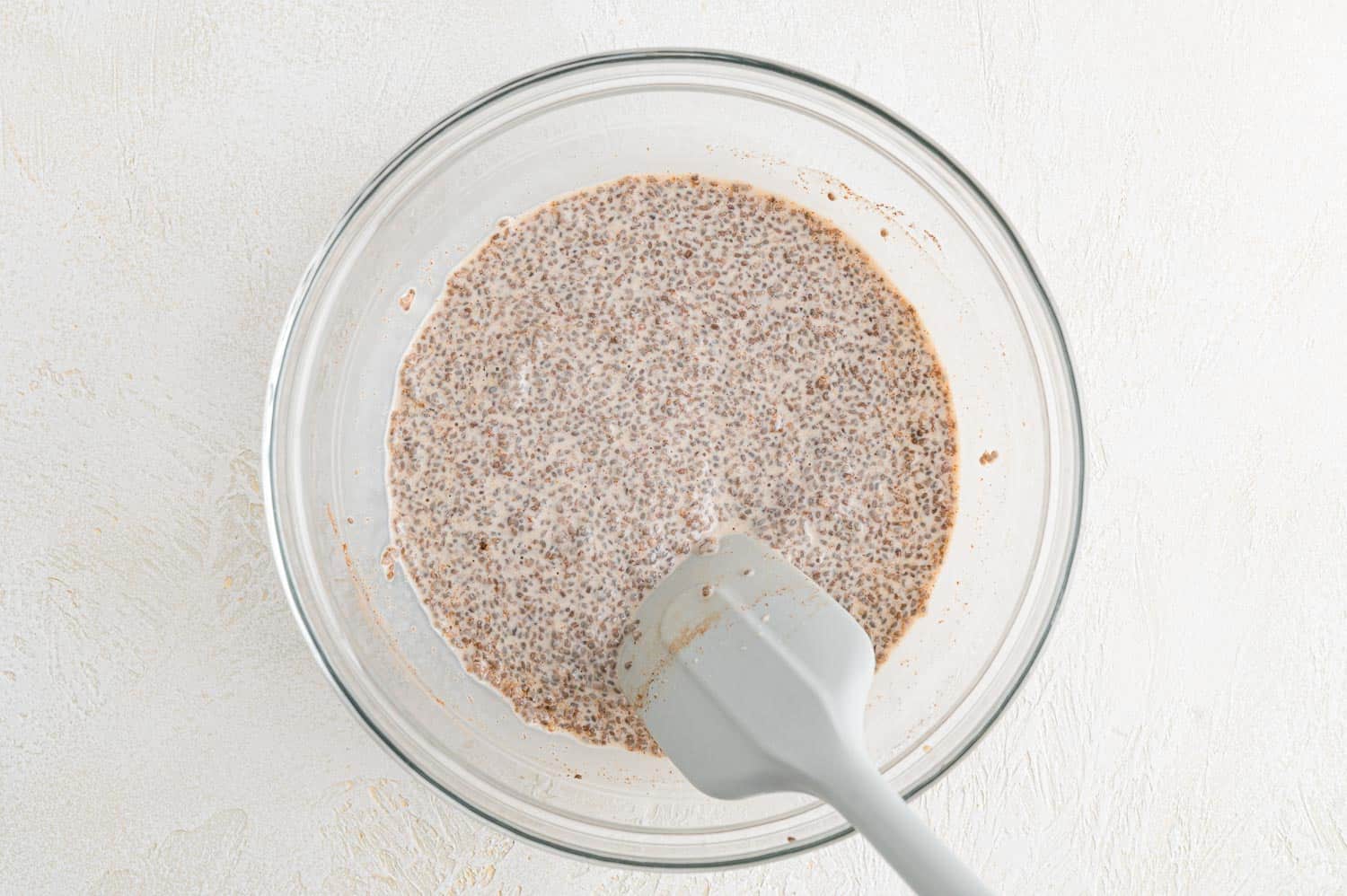 At this point, if you want, you can divide the pudding into serving bowls or small jars if you want. It will still have a thin consistency. When it's ready, it should be quite thick and creamy, much like tapioca pudding.
Cover the bowl(s) and refrigerate. The pudding will need at least 2 hours to firm up but overnight is really best.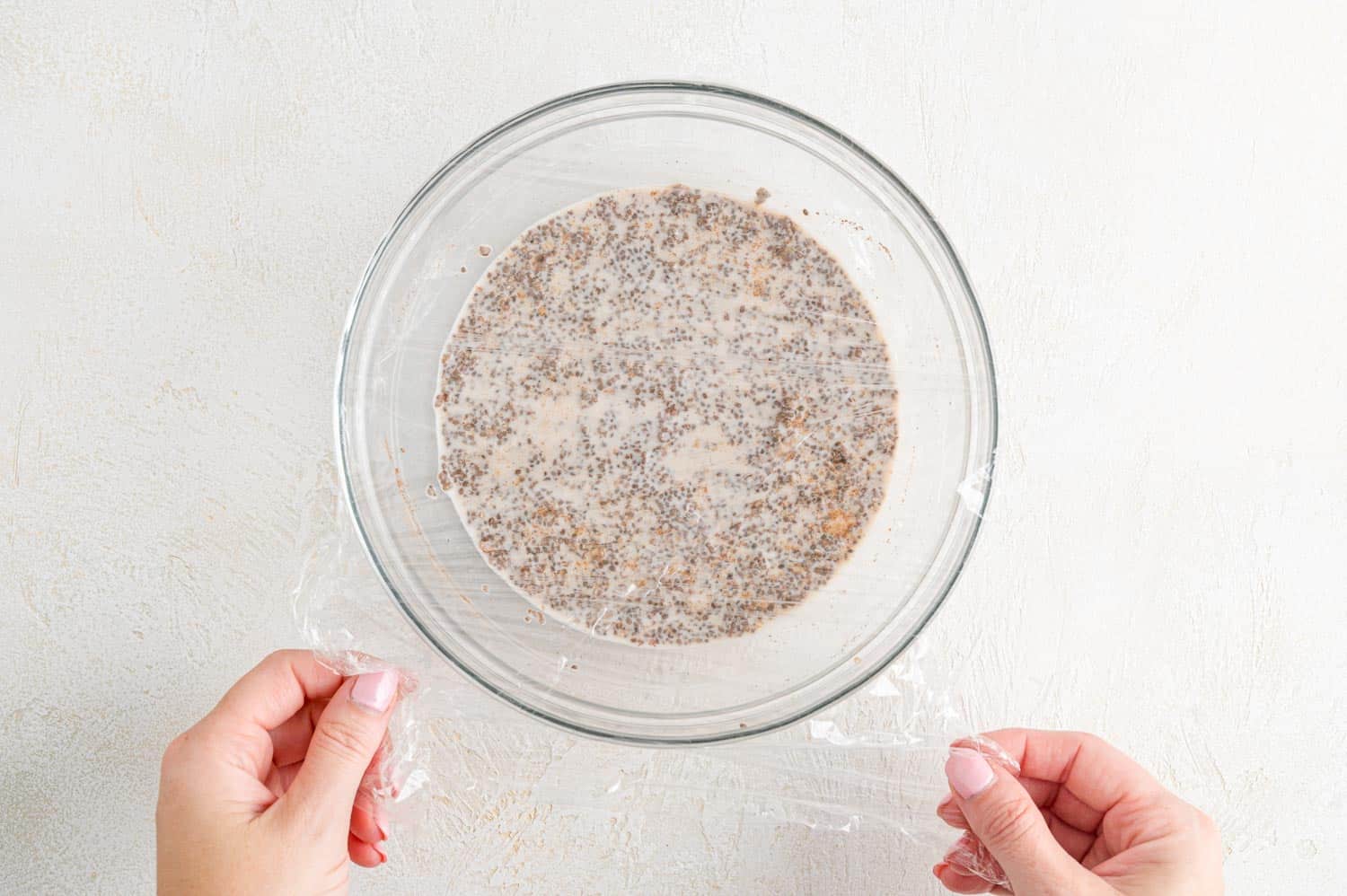 Enjoy the chia pudding just as it is or top it with fresh fruit, sliced banana, a spoonful of jam, or whipped cream. My kids love it with a few chocolate chips (of course).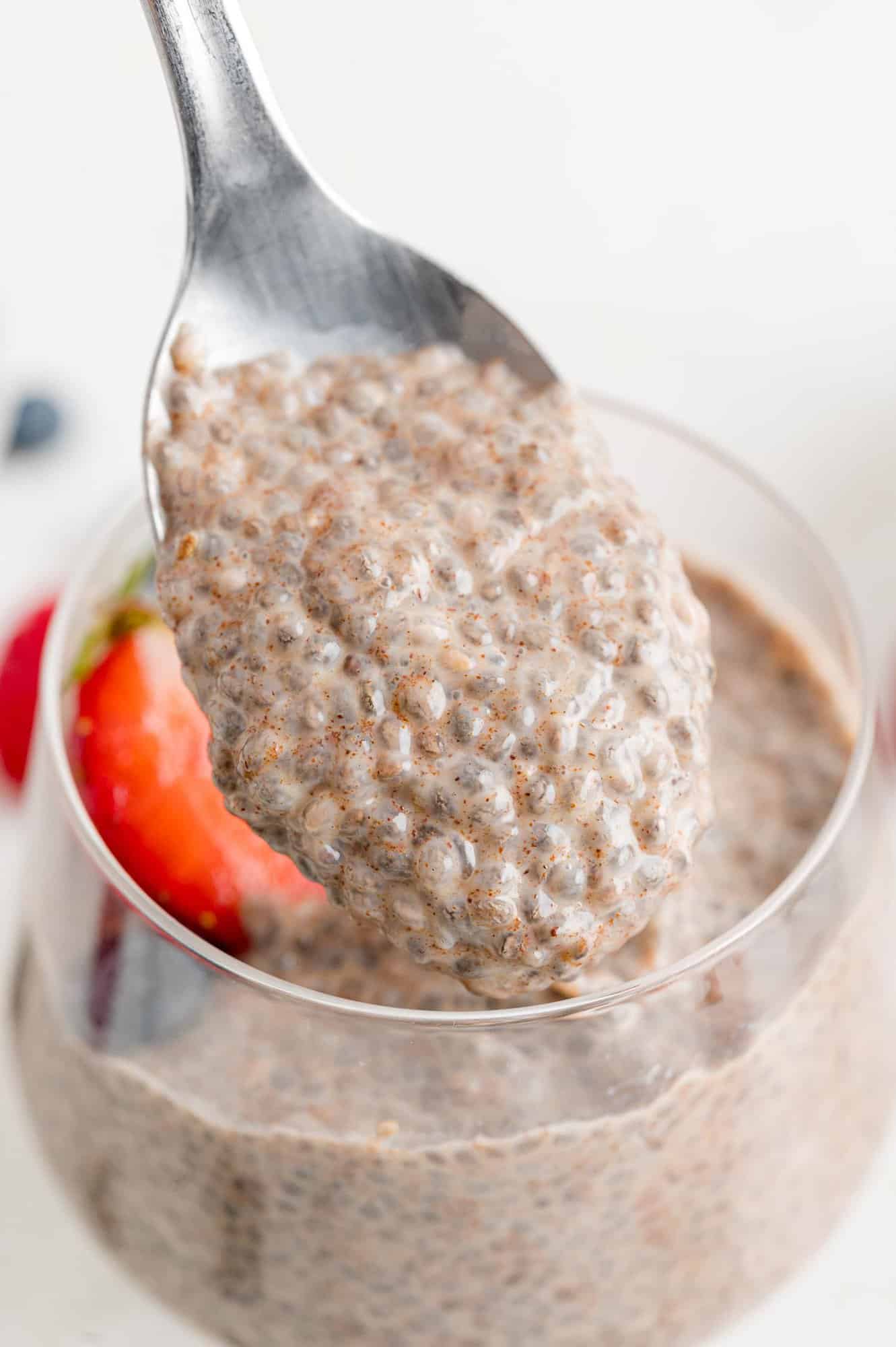 FAQs
Is chia seed pudding good for you?
Chia seed pudding is a low calorie dessert or snack. Not only is it low in calories, it contains a fair amount of fiber and important nutrients. Each serving of chia seed pudding has an impressive 9 grams of protein.
Chia seeds are good for your digestion, provide heart-healthy omega-3s, and may improve blood sugar levels.
Is it okay to eat raw chia seeds?
Chia seeds are usually soaked before using. They absorb a lot of liquid and if you eat them without soaking, you may have digestive problems. Always drink plenty of liquid when eating plain chia seeds.
Chia seeds can also be toasted. Add crunchy toasted chia seeds to granola, oatmeal, salads, or bowls.
What is the difference between black and white chia seeds?
According to Choosing Chia, black seeds contain a bit more protein but white seeds contain more omega-3s. Both types are very nutritious and the difference is somewhat negligible.
Make It Your Own
Make a double or triple batch. It's very easy to increase the recipe as long as you follow the ratio of seeds to liquid. For example, to make a double batch, use two-thirds cup seeds and 2 cups milk; for a triple batch, use 1 cup seeds and 3 cups milk. Chia pudding keeps well in the refrigerator.
Experiment with flavor combinations. I mentioned chocolate chia pudding and chai chia pudding above. Concoct your own chia pudding recipe using different spices, extracts, or citrus zest (orange, lemon, lime, grapefruit). I think orange zest with vanilla extract sounds like a great combo to try.
Add toppings. Try fresh fruit: sliced strawberries, peaches, bananas, grapes, etc. Canned fruit works too. Make it fancy with a little whipped cream and chocolate jimmies. Add a spoonful of your favorite jam or top it with yogurt. Granola-topped chia pudding makes a nutritious breakfast. In fact, I add chia seeds to my granola recipe!
Looking for a keto friendly recipe? Try this one from Blissfully Low Carb.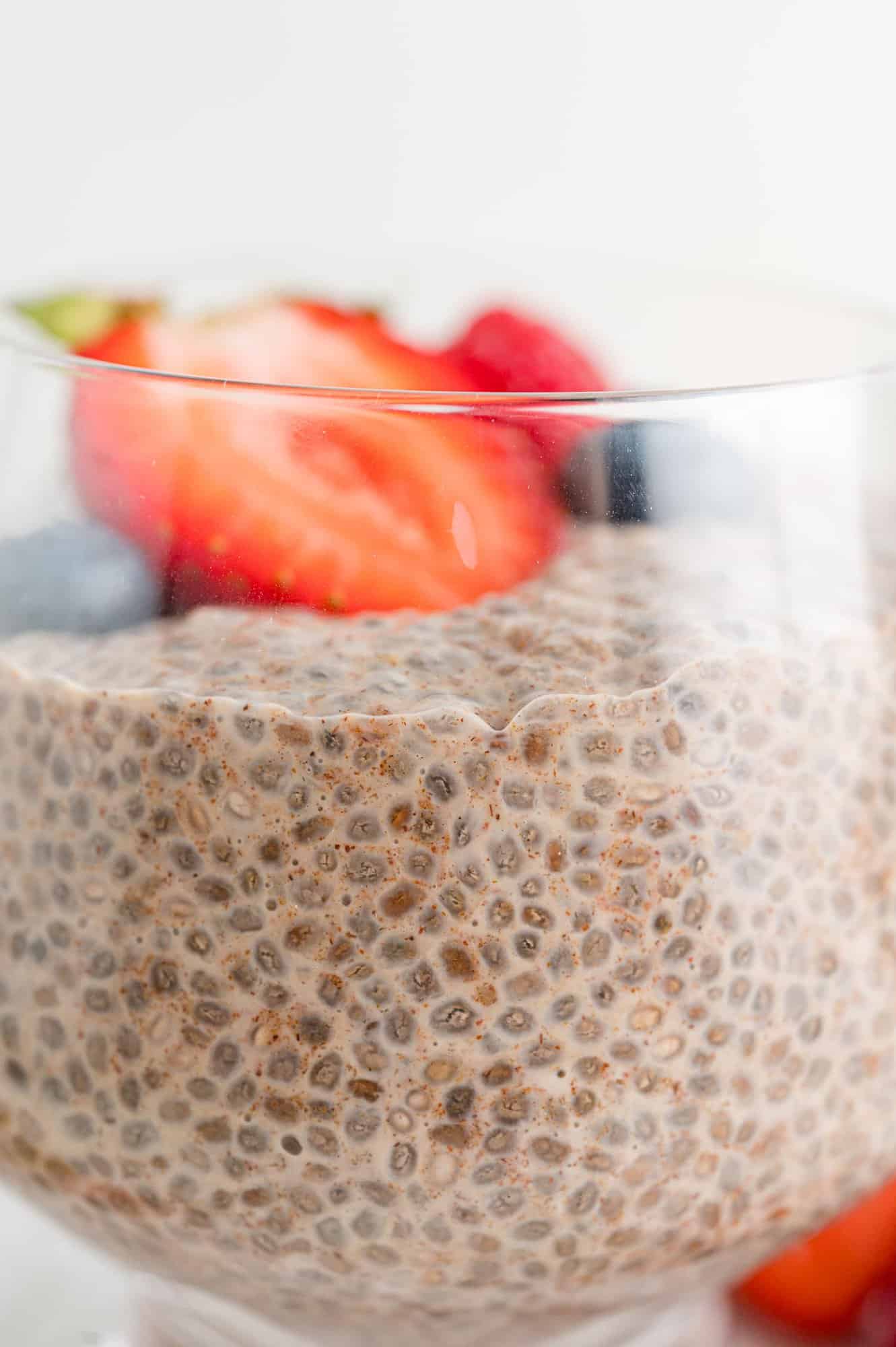 Storage Tips
Chia pudding can be refrigerated for up to five days. I like to put it into small jars or another type of airtight container. You definitely want to cover it while it's in the fridge.
Apparently you can also freeze chia pudding but I confess that I've never tried that. It's so easy to make that I guess I don't see the point of freezing it.
Did you make this? Be sure to leave a review below and tag me @rachelcooksblog on Facebook, Instagram, or Pinterest!
Enjoy sweet and delicious chia seed pudding as a healthy snack or breakfast. It's packed with good nutrition and tastes great.
Ingredients
⅓

cup

chia seeds

1

cup

milk

(see note)

2

teaspoons

maple syrup

(see note)

1

teaspoon

pure vanilla extract, optional

1

teaspoon

ground cinnamon, optional
Instructions
Mix all ingredients in a mixing bowl.

Let sit for 5 minutes, stir again (see note). Cover with plastic wrap and refrigerate at least 2 hours or overnight.

Serve with desired toppings (fruit, whipped cream) or simply with an extra sprinkle of cinnamon.
Notes
You can use any milk you like, either dairy or nondairy, such as unflavored almond milk or oat milk. The nutrition information is calculated with 2% milk.
You can use any sweetener you like (honey, agave, coconut sugar, sugar, brown sugar, etc), and may add more or less to taste, if desired.
If desired, divide pudding into two bowls or jars before refrigerating so it's ready to eat in the morning (grab and go).
Recipe card updated 11/3/2022.
Nutrition Information
Serving:
0.75
cup
,
Calories:
221
kcal
,
Carbohydrates:
23
g
,
Protein:
9
g
,
Fat:
11
g
,
Saturated Fat:
2
g
,
Polyunsaturated Fat:
7
g
,
Monounsaturated Fat:
1
g
,
Trans Fat:
0.1
g
,
Cholesterol:
9
mg
,
Sodium:
61
mg
,
Potassium:
299
mg
,
Fiber:
10
g
,
Sugar:
10
g
,
Vitamin A:
136
IU
,
Vitamin C:
1
mg
,
Calcium:
328
mg
,
Iron:
2
mg
This website provides approximate nutrition information for convenience and as a courtesy only. Nutrition data is gathered primarily from the USDA Food Composition Database, whenever available, or otherwise other online calculators.