St. Patrick's Day Recipes
You'll find a St. Patrick's Day recipe on this list no matter how you like to celebrate the day! The classics are included, plus lots of great naturally green food!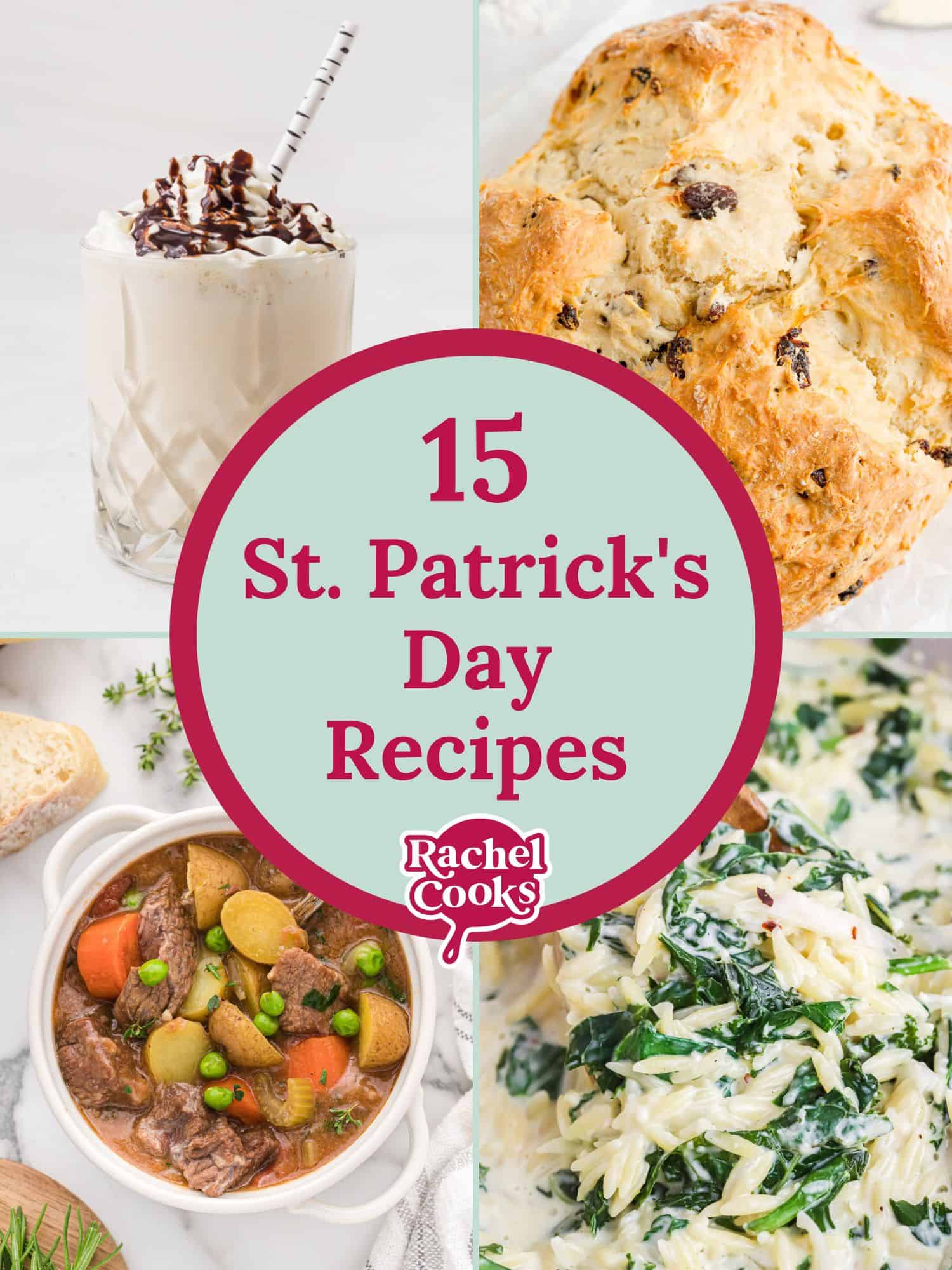 One of the most popular ways to celebrate St. Patrick's Day is through food, and the color green is an integral part of the celebration. So, if you're looking for a way to make your St. Patrick's Day meal festive and memorable, here's a list of classic recipes plus green-colored foods to get you started!
How do you celebrate St. Patrick's Day? Green beer? Shamrock shakes? Corned beef? Or are you still searching for ideas? Look no further — there is a St. Patrick's Day recipe here for everyone! Some are very obviously St. Patrick's Day recipes while others are just green. But they'll all taste great!
Before we get into the list of the recipes, here's a fun fact. You may think corned beef and cabbage is as Irish as the Blarney Stone, but the truth is, it's not. Corned beef has roots in Jewish cuisine and was brought to Ireland by immigrants. They adopted it as their own and made it a staple of their diet. And, what's St. Patrick's Day without a big plate of corned beef and cabbage?
15 St. Patrick's Day Recipes
Irish Soda Bread Recipe
Bake a loaf of fresh crusty bread to serve with dinner tonight. This traditional Irish soda bread recipe is so good and it's easy to make.
Check out this recipe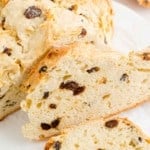 Sautéed Cabbage Recipe
Tender and buttery, sautéed cabbage is a delicious side dish that goes well with almost anything. Cabbage is nutritious and economical, too.
Check out this recipe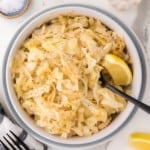 Slow Cooker Corned Beef and Cabbage
Learn how to make slow cooker corned beef and cabbage with rainbow carrots and potatoes, the perfect meal for a St. Patrick's Day feast that the whole family is sure to love.
Check out this recipe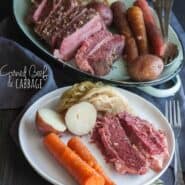 Maple Whiskey Milkshake
Take your day up a notch by making whiskey milkshakes! The flavors of whiskey, maple, vanilla, and espresso come together in a dreamy way.
Check out this recipe
Healthy Green Goddess Dressing
You'll love yogurt-based healthy green goddess dressing, packed with fresh tarragon, parsley, chives, and dill. So fresh and beautiful, it's great for salads or as a dip.
Check out this recipe
Green Smoothie Recipe – make it your own!
A delightful breakfast or a happy snack, this easy-to-make green smoothie with apple, spinach, kale, and tropical fruit will have you feeling marvelously refreshed.
Check out this recipe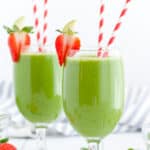 Basil Pesto Recipe (with tips & tricks)
A classic and flavorful basil pesto recipe – it's easy to make and adds so much deliciousness to pasta, pizza, eggs, sandwiches and more.
Check out this recipe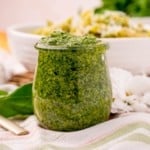 Creamy Lemon Orzo Recipe
Creamy lemon orzo is a delectable pasta dish, loaded with healthy kale and spinach, and delicately nuanced with lemon and Parmesan cheese.
Check out this recipe
Irish Coffee Ice Cream Pie with Whiskey Ganache
A crunchy chocolate crust paired with creamy coffee ice cream and rich whiskey ganache makes this Irish Coffee Ice Cream Pie an irresistible treat. Perfect for St. Patrick's Day – or any day!
Check out this recipe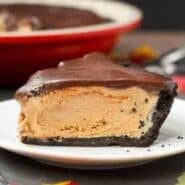 Edamame Dip
Bright green and deliciously creamy, edamame dip is nutritious and super satisfying. You'll want to keep a container of this dip in your fridge to spread on sandwiches and wraps, too.
Check out this recipe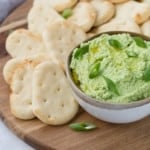 Chimichurri Recipe – How to Make Chimichurri
Add herbal pizzazz to your grilled meats and vegetables with this easy chimichurri recipe. This fresh parsley sauce takes ordinary meals from ho-hum to wow!
Check out this recipe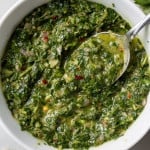 Crockpot Beef Stew Recipe
Crockpot beef stew is chockfull of tender beef, vegetables, and flavorful gravy. It's the ultimate comfort food.
Check out this recipe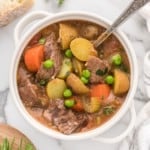 Shepherd's Pie
Hearty shepherd's pie with lamb, carrots, and peas is topped with a creamy layer of mashed potatoes. Perfect English pub fare to celebrate St. George's Day!
Check out this recipe
Stout Hot Chocolate
A grown up version of the cold weather favorite, stout hot chocolate is creamy and delicious.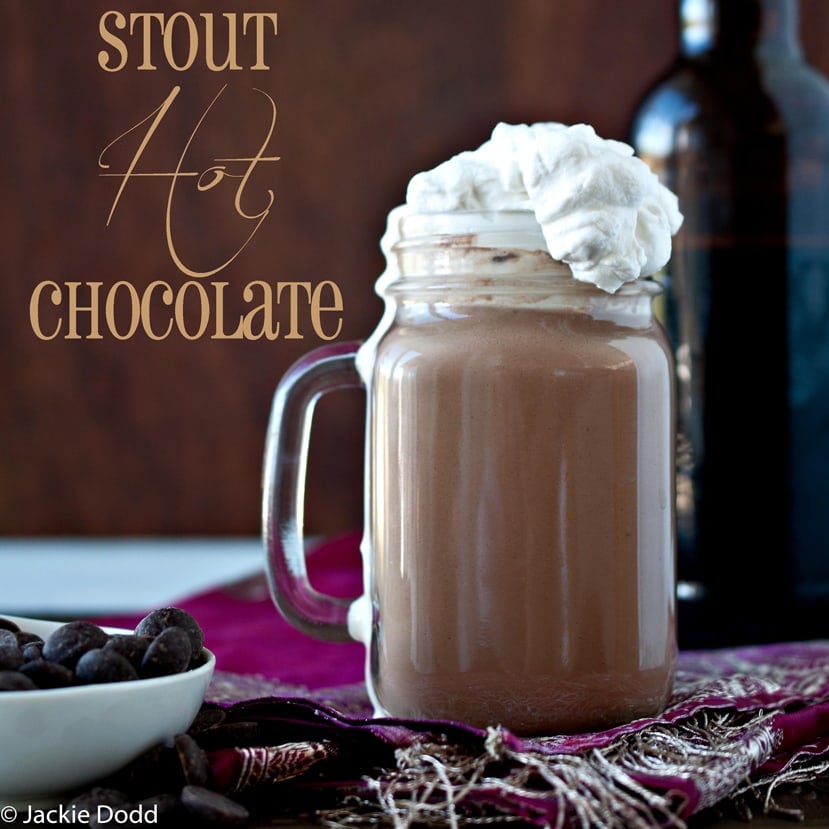 Spinach Balls Recipe
Spinach balls are great hot out of the oven or at room temperature, making them a perfect easy appetizer any time of the year! Also with air fryer instructions.
Check out this recipe