20+ EASY One Pan Chicken Recipes
Looking for a good selection of one pan chicken recipes? With minimal cleanup and maximum flavor, you'll find yourself turning to these chicken recipes time after time.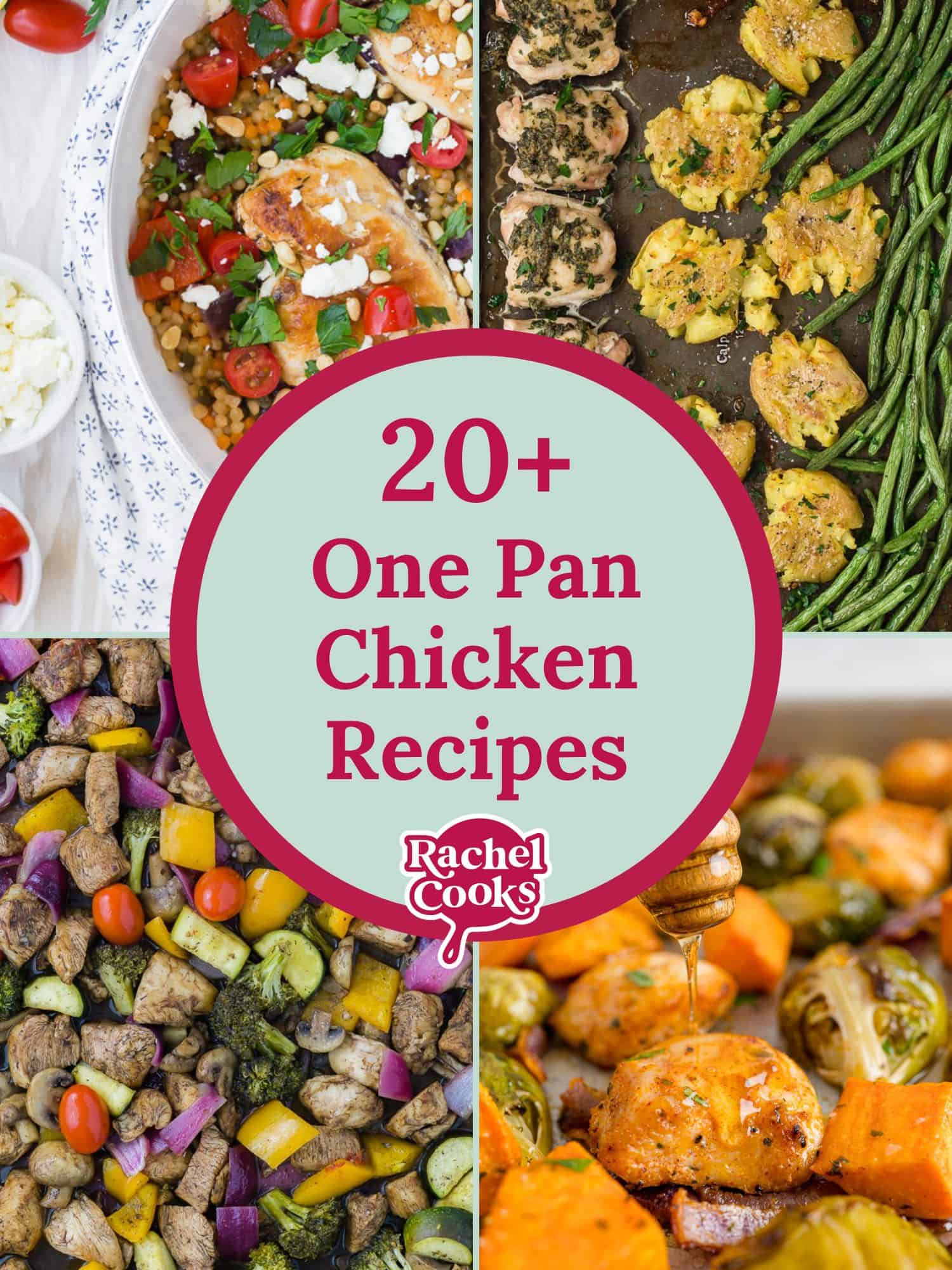 What to make for dinner? That question is asked by cooks around the world as they look for nutritious and easy meals that aren't complicated but taste great.
And no one looks forward to facing a disaster scene in the kitchen after dinner. Sigh! Stacks of dirty dishes, pots and pans crusted with hard to remove residue, colanders, cutting boards, and a messy stove can sour your outlook for sure.
About these One Pan Chicken Recipes
This collection of one pan chicken recipes will help change all that. The recipes are delicious, interesting, nutritious, and all made in one pan! That's right, the entire dinner cooked pretty much in one pan. You'll use a sheet pan, a large skillet, a big pot, or an Instant Pot to prepare these dinners. And that's it! One pan only. The rest of the dishes can go in the dishwasher.
With over twenty recipes to choose from, there's something for everyone. You'll find classic dishes like chicken fricassee, chicken and dumplings, and chicken Marsala, and some that might be new to you such as roasted romaine salad with chicken. Several include pasta. Chicken spaghetti is always a favorite. A few are a little fancier, like hasselback chicken or white wine chicken with mushrooms and bacon.
You won't find soups or slow cooker recipes in this collection. I didn't include chili either. Those recipes are definitely one pot dinners and are so good, but they belong in a category all by themselves. Be sure to check out one pot pastas and sheet pan meals for even more easy one pan dinner ideas.
Some of these recipes call for chicken breasts, some for thighs. If your family prefers white meat over dark meat, go ahead and substitute one for the other; bone-in or boneless, with skin or skinless. Cooking time may be affected by your choice so make sure the internal temperature of the chicken is at 165°F with an instant read thermometer.
Take a look at this collection of one pan chicken recipes. Select a few recipes that look really good to you and jot down what you'll need before you go to the grocery store. When dinner time approaches, and everyone has hungry tummies, you'll be ready with an answer. Dinner is cooking and you're gonna love it!
As the saying goes, winner, winner, chicken dinner!