27 Delicious Uses for Brown Bananas
Needing inspiration for those bananas on your counter? Are they minutes away from being claimed by fruit flies? Find 27 uses for brown bananas here!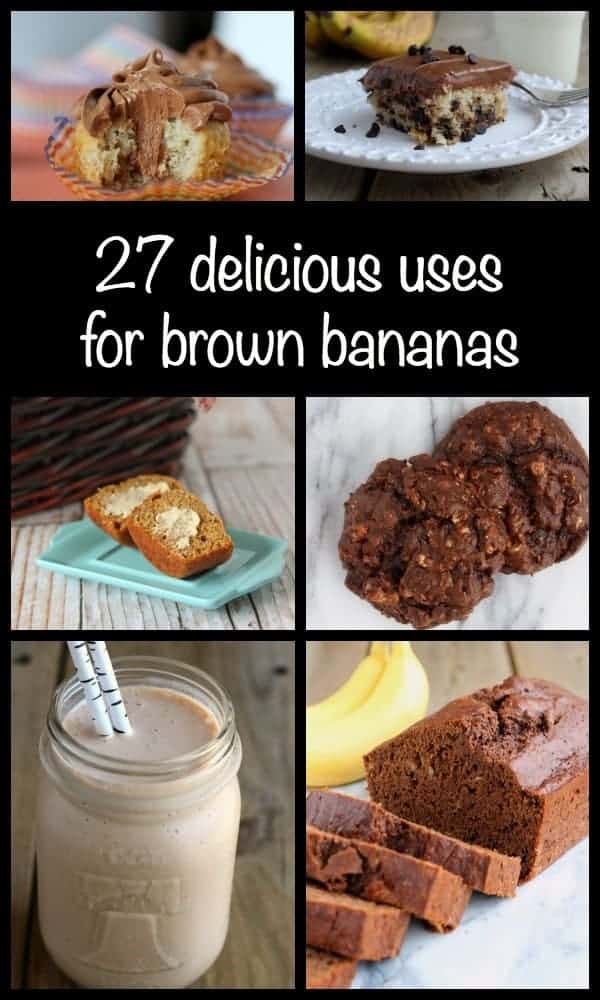 We go through literally about 4-5 bunches of bananas a week. At least. It's one of the only things my little man (N) will eat without fail. It was one of his first words, as a matter of fact. "Nah-nah!" He loves them. E loves them. Ben eats one every morning and usually has one with or in his protein shake after he works out. Oh yeah and I'll eat one occasionally. Only if they're perfectly greenish-yellow. Ben prefers his a little more brown. The kids love them no matter what. I can barely manage to save a few brown ones to bake with or use in smoothies. I almost always default to my favorite healthy banana bread (see #7 — old post, don't judge the photos!) but it's fun to try new things too! Can't wait to make my way through this list. What do you make with your brown bananas?