Mother's Day Brunch Recipes
What better time for brunch than Mother's Day? Find 100 great brunch recipes here to celebrate Mother's Day or any other occasion.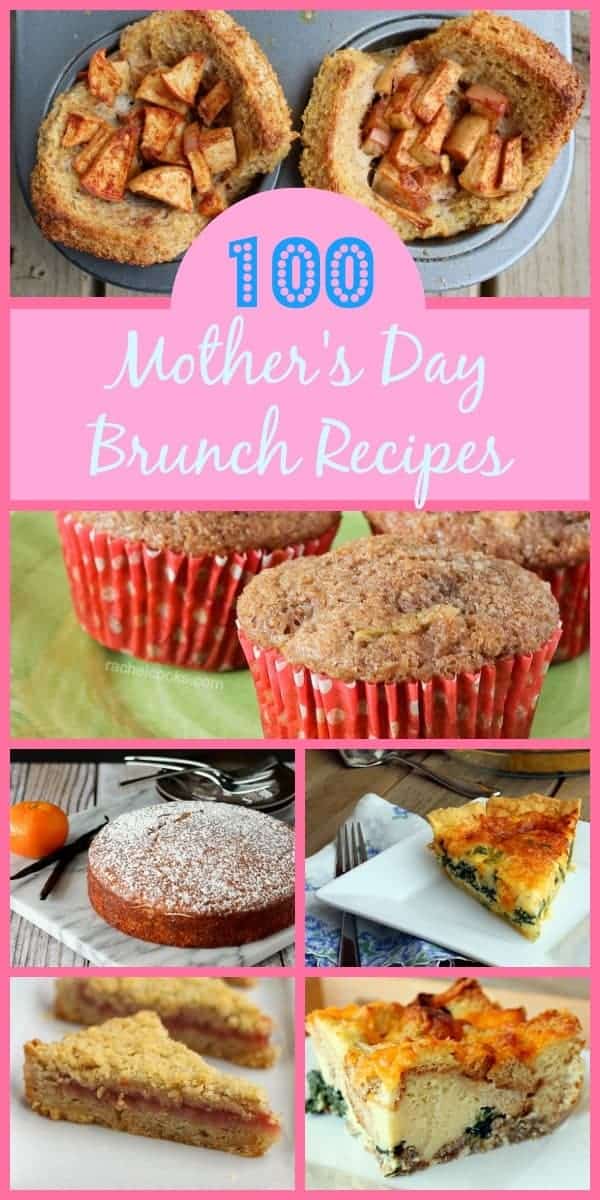 I think brunch might be one of my favorite things. Eggs, carbs, fresh fruit and maybe even a fun cocktail. It really doesn't get any better than that. And if brunch is accompanied by sleeping in? Even better. But I wouldn't know anything about that. Sleeping in to me is 7AM. If my kids sleep until 7AM, I am literally JUMPING FOR JOY.
If this doesn't make you hungry for brunch, I'm really not sure what will. Enjoy! And happy Mother's Day to all you moms out there. I hope you get to sleep past seven.
PS: Read on past the links for a chance to win a Starbucks Verismo 580 Brewer!
French Toast
Baked Apple French Toast Cups {Rachel Cooks}
Strawberry Coconut Crunch Layered French Toast {The Frugal Foodie Mama}
Bananas Foster French Toast {Cravings of A Lunatic}
Buttermilk Baked French Toast Topped with a side of Bacon and Eggs {Cooking on the Weekends}
Overnight Blueberry Baked French Toast {Alida's Kitchen}
Mimosa French Toast {Beyond Frosting}
Stuffed Nutella French Toast {Cook Like a Champion}
Creme Brûlée French Toast {Dessert for Two}
Rum Raisin Waffled French Toast {Dessert for Two}
Gooey Cinnamon Roll French Toast Casserole {Oh Sweet Basil}
Apple Pie French Toast Casserole {Baked By Rachel}
Peach Cobbler French Toast Casserole {Oh Sweet Basil}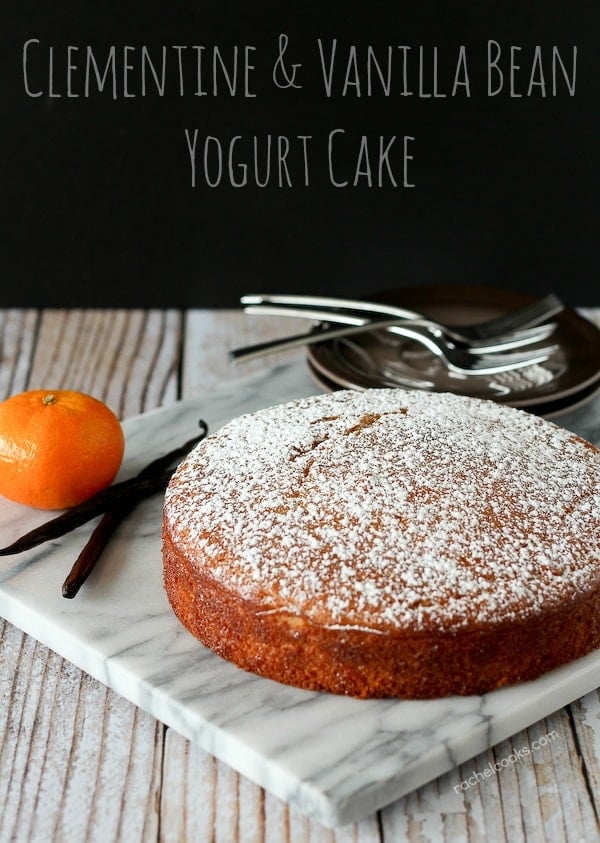 Cakes
Clementine Vanilla Bean Yogurt Cake {Rachel Cooks}
Peach Spice Coffee Cake {Rachel Cooks}
Banana Chocolate Chip Cake with Chocolate Cream Cheese Frosting {Rachel Cooks}
Rhubarb and Nutmeg Cake with Cream Cheese Frosting {Rachel Cooks}
White Cake with Lemon Frosting and Lemon Cream Cheese Frosting {Rachel Cooks}
Petite Pistachio and Vanilla Bean Cheesecakes {Kailley's Kitchen}
Lemon Strawberry Pound Cake with Chocolate Ganache {Flavor Mosaic}
Lemon Ginger Bundt Cake {Spoonful of Flavor}
Oatmeal Coffee Cake {Yummy Healthy Easy}
Sour Cream Coffee Cake {Taste and Tell}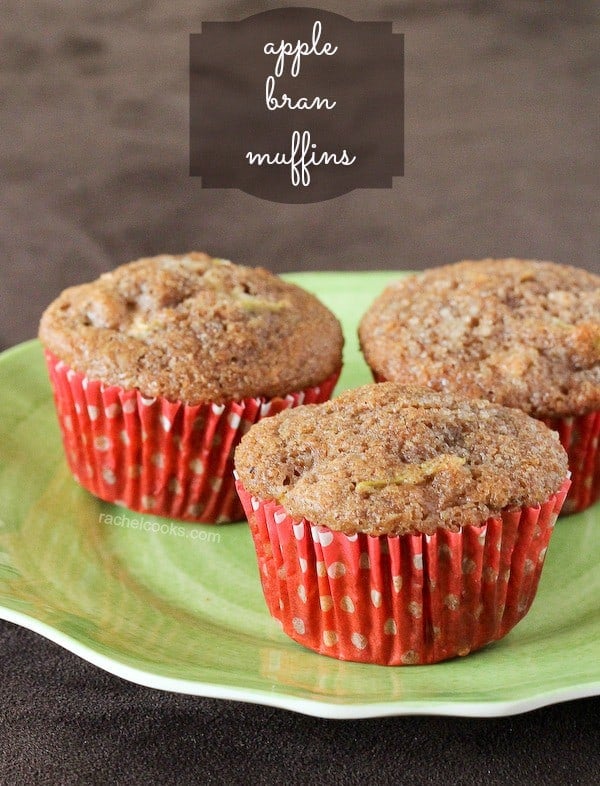 Muffins
Apple Bran Muffins {Rachel Cooks}
Chocolate Chip Buttermilk Muffins {Rachel Cooks}
Blueberry Wheat Bran Muffins {Rachel Cooks}
Apple Cider Muffins {Rachel Cooks}
Pumpkin Cheddar Muffins {Rachel Cooks}
Apple Cinnamon Streusel Muffins {Baked By Rachel}
Cookie Butter Lava Whole Wheat Banana Muffins {Keep It Sweet Desserts}
Perfect Chocolate Chip Muffins {Keep It Sweet Desserts}
Blueberry Lemon Curd Muffins {Texanerin Baking}
Pancake Souffle Muffins with Strawberry Maple Syrup {A Healthy Life For Me}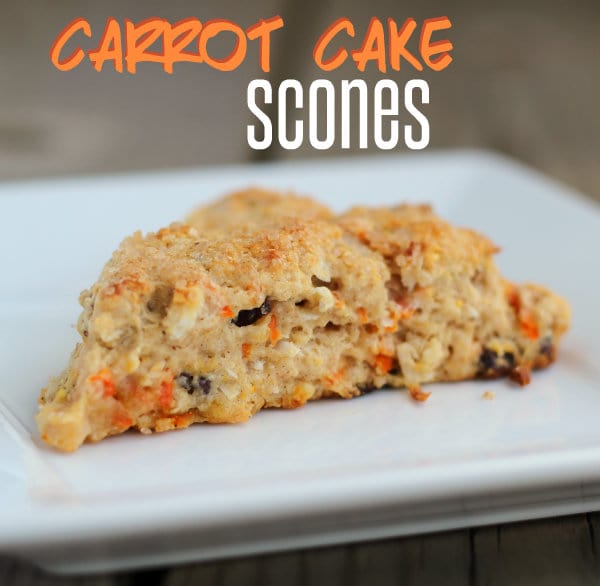 Breads, Scones, Pastries
Carrot Cake Scones {Rachel Cooks}
Giant Cinnamon Streusel Scones {Miss in the Kitchen for Rachel Cooks}
Meyer Lemon Poppy Seed Bread {Rachel Cooks}
Healthy Chocolate Banana Bread {Rachel Cooks}
Cranberry Walnut Oat Bread {Rachel Cooks}
Strawberry Danish {Karen's Kitchen Stories}
Mini Pancetta Cheddar Chive Scones {Karen's Kitchen Stories}
Meyer Lemon Poppy Seed Pull Apart Bread {Lemons for Lulu}
Brie Nutella Rolls {Wine and Glue}
Banana Bacon Cinnamon Roll Roses {Snappy Gourmet}
Spinach Goat Cheese Swirl Rolls {The Law Student's Wife}
Samoa Scones {Food Faith Fitness}
Raspberry Almond Scones {Two Peas and Their Pod}
Ham and Cheese Scones {Nutmeg Nanny}
Lemon Monkey Bread {Julie's Eats and Treats}
Crepes, Pancakes, Waffles
Apple Spice Quinoa Pancakes {Rachel Cooks}
Hummingbird Pancakes {Dessert for Two for Rachel Cooks}
Oatmeal Cookie Pancakes with Cinnamon Butter {Bake Your Day for Rachel Cooks}
Bananas Foster Crepes {Diethood}
Strawberry Crepes {Barbara Bakes}
Lemon Ricotta Pancakes {Barbara Bakes}
Almond Ricotta Pancakes {Nutmeg Nanny}
Whole Grain Banana Waffles {The Lemon Bowl}
Cookie Dough Pancakes {Tracey's Culinary Adventures for Rachel Cooks}
Other Sweet Treats
Rhubarb cardamom Shortbread Bars {Rachel Cooks}
Berry Blintz Breakfast Enchiladas {Sugar Dish Me}
Apple Fritter Breakfast Casserole {Wonky Wonderful}
Honey Whole Wheat Strawberry Shortcakes {Simple Bites}
Mini Brownie Fruit Pizzas {Inside BruCrew Life}
Cinnamon Bun Bread Pudding {Swirls of Flavor}
Beautiful Breakfast Tart {The View From Great Island}
Fruit Salsa Yogurt Cups {Inside BruCrew Life}
Eggs: Omelets, Quiche, Frittata
Spinach Quiche with a Cornmeal Crust {Rachel Cooks}
Asparagus Leek Frittata {Rachel Cooks}
Mini Frittatas with Spinach and Red Pepper {Rachel Cooks}
Baked Omelet Florentine with Feta and Capers {Swirls of Flavor}
Mini Veggie Quiche Muffins {Flavor Mosaic}
Red Pepper and Baked Egg Galettes {The View From Great Island}
Potato Crusted Eggs Florentine with Prosciutto {Cooking on the Weekends}
Caramelized Red Onion Asparagus Frittata {Cooking on the Weekends}
Bow Tie Brunch Eggs {Apron Strings}
Roasted Vegetable Crustless Quiche with Basil and Pine Nuts {An Edible Mosaic}
Spinach and Parmesan Egg Souffle Cups {Spoonful of Flavor}
Mini Frittatas in a Jar with Asparagus & Pancetta {Home Cooking Memories}
Coffee Rubbed Steak and Eggs {Sugar Dish Me}
Apple Cheddar Quiche {Wine and Glue}
Mediterranean Breakfast Egg Cups with Ham {Food Faith Fitness}
Sunburst Spring Vegetable Quiche {The Law Student's Wife}
Baked Ranchero Eggs with Blistered Pepperjack Cheese {Cook Like a Champion}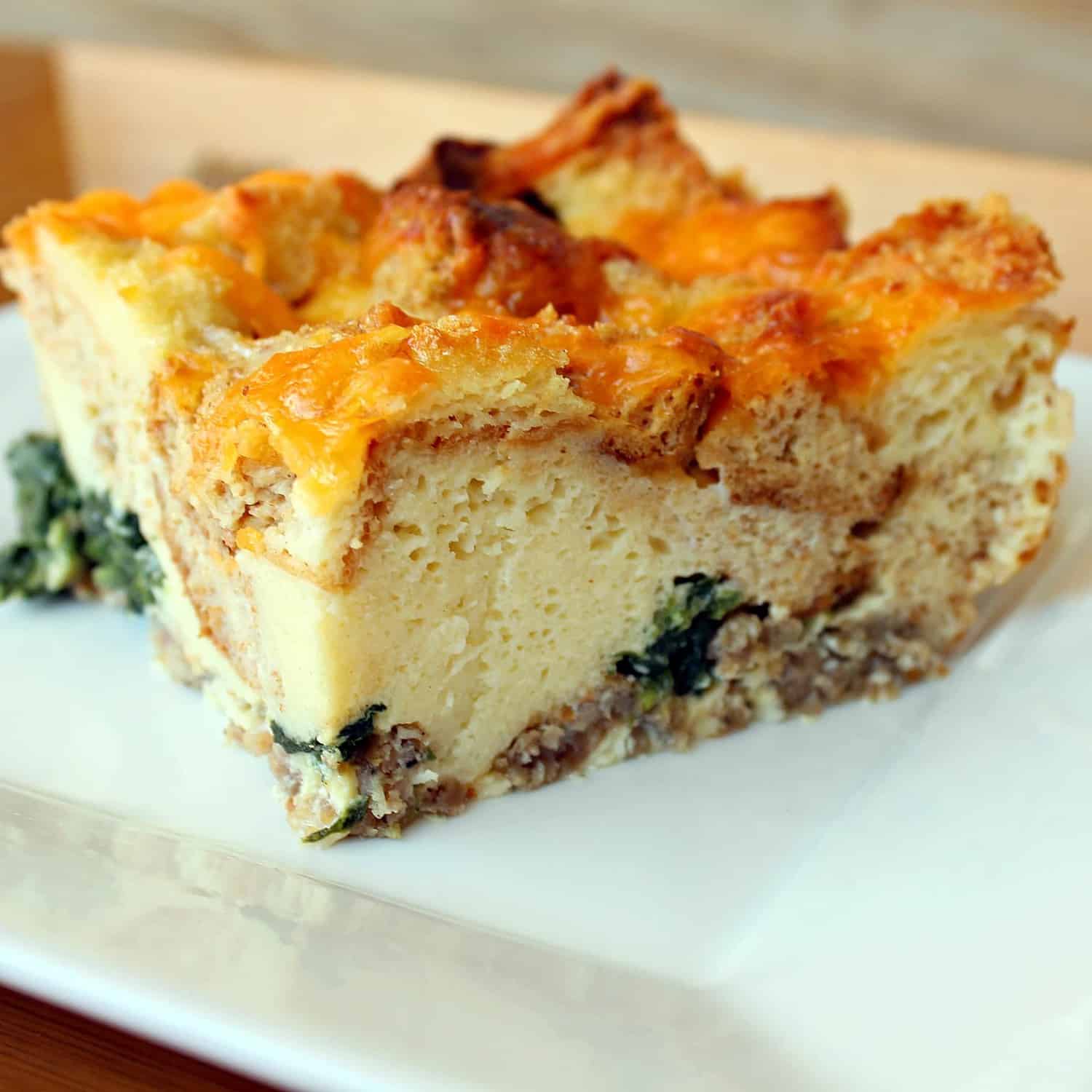 Egg Casseroles
Breakfast Casserole with Sausage and Spinach {Rachel Cooks}
Smoked Salmon and Vegetable Egg Casserole {fANNEtastic Food}
Feta Cheese Egg Casserole {Diethood}
Farmers' Market Overnight Breakfast Egg Casserole {Two Healthy Kitchens}
Overnight Ham Casserole {Very Culinary}
Make Ahead Eggs Benedict Casserole {Very Culinary}
Bacon Spinach Breakfast Casserole {Sugar Dish Me}
Mushroom, Leek and Goat Cheese Mini Quiche with Phyllo Cups {The Corner Kitchen}
Turkey Club Quiche {Cupcakes and Kale Chips}
Eggs Benedict Strata {Taste and Tell}
Other Savory Dishes
Breakfast Pasta {The View From Great Island}
Gruyere and Asparagus Potato Noodle Casserole {Inspiralized}
Crab Salad Stuffed Avocado {Laylita's Recipes}
Strawberry Asparagus Salad with Bacon and Almonds {Lexi's Clean Kitchen}