17+ Winter Squash Recipes & Ultimate Squash Cooking Guide
Versatile, good for you, and delicious, these winter squash recipes will wow your family and friends! From basic how to recipes to surprising entrees, you'll be enjoying winter squash from September to May!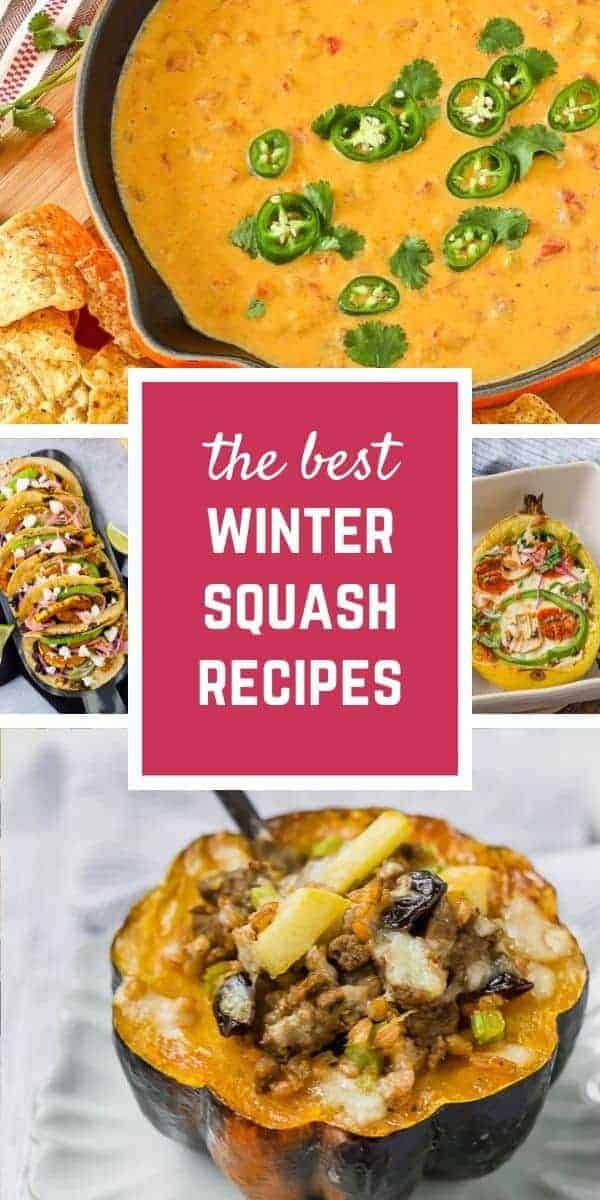 Don't you just love the beginning of fall? Here in Michigan, fall begins with cooler evenings and misty mornings. The sun soon burns off all the dew and mist, and the sky glows a beautiful cerulean blue, clear and bright, turning the golds and reds of the garden into a blaze of color.
If you're a gardener, the shading leaves of the pumpkin and squash vines start to wither and turn brown, showing the beautiful delights hidden underneath: the winter squash! These gems slowly ripen as the days grow cooler, turning into delectable treats that will store well and share their bounty all winter long.
These hidden treasures, the winter squash, can be used in so many ways. Once you master the basic cooking methods which I have described below, you will be able to roast, bake, mash, stuff, freeze, and puree to your heart's content, turning this versatile squash into so many mouth-watering treats.
Did you know that squash was most likely served at the first Thanksgiving? The Wampanoag planted squash, beans, and corn together in little hills. Perhaps you've heard of this "three sisters" method of growing these life sustaining crops. It's likely that the Pilgrims included this versatile and healthy food at the feast they shared with the Native Americans, who taught them so much about the new world they were living in.
So let's investigate this fascinating and historic fruit! Wait, "fruit"? Winter squash are really fruit, botanically speaking, because the seeds are encased inside. You may call it a fruit or a vegetable, though, as long as you call it delicious!
Winter Squash Basics and FAQs
What is considered a winter squash?
You may think of a winter squash as a fall or autumn squash because that's when this type of squash is usually harvested. Winter squash usually have orange flesh, with the exception of spaghetti squash. Some varieties you may be familiar with are: acorn, buttercup, butternut, delicata, Hubbard, kabocha, pumpkin, spaghetti, sweet dumpling, and turban.
What is the difference between winter squash and summer squash?
Summer squash are usually harvested in the….summer! They include varieties such as zucchini, yellow squash, or crooknecks. Summer squash are best when they are not fully mature and the seeds inside are small and soft. Summer squash will have a soft, edible skin and are best stored in the refrigerator for a week or less. You'll find that summer squash are very easy to slice, unlike their winter cousins, and are usually sauteed, broiled, or grilled. These versatile squash can also be grated or shredded and baked into quick breads, or made into faux noodles (adding a new word to our cooking lexicon, "zoodles")! Be sure to check out easy and delicious recipes for summer squash at Rachel Cooks!
Winter squash are harvested in the fall or autumn but are called "winter squash" because they'll keep for 3-6 months (most of the winter!) in a cool, dry place, preferably not the refrigerator. They are best when they are fully mature and they'll have a hard, usually inedible rind. You'll find that cutting a winter squash always requires a very sharp, sturdy knife because of that hard skin. See the section below for more on how to cut those stubborn winter squash.
Most winter squash recipes call for longer cooking methods, like braising, baking, or steaming. Check out the recipes included with this post for mouth-watering recipes for winter squash.
What are the most common varieties of winter squash?
There are actually hundreds of varieties of winter squash! They are all part of the Cucurbita family! I thought I'd throw the Latin name for winter squash, pumpkins, and gourds at you. Don't we all feel smart now? And yes, those wonderfully diverse gourds you see at the farm stand are included in the squash family but generally, gourds aren't edible. You may use them for your fall decorations, though! I love this wreath made out of gourds by Garden Therapy!
Listed below are just a few varieties of winter squash that you might find at the market, along with those super cute mini pumpkins:
Acorn
Delicata
Butternut
Kabocha
Spaghetti
Pumpkin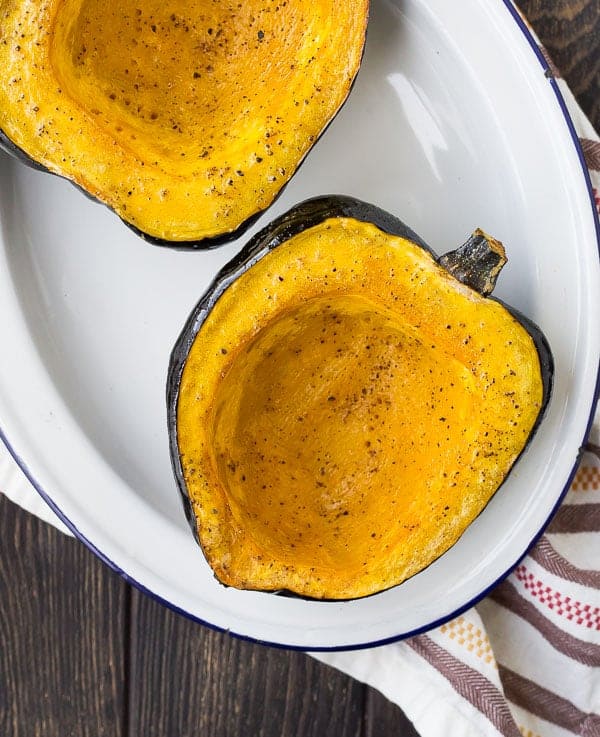 Can I freeze winter squash?
Although winter squash keeps well for 3-6 months in a cool, dry place, you may be wondering if winter squash can be frozen. I know I like to keep it in the freezer because it's so convenient to use in recipes. There are basically two ways to freeze winter squash.
Raw: Cut peeled, raw squash into one inch cubes, put on a cookie sheet in your freezer until the cubes are frozen, and then place in self sealing bags and pop them into the freezer. You can toss the frozen cubes into soups or stews, or roast them, unthawed, on a baking sheet with a little olive oil and salt.
Cooked: Cook the squash and puree it. Put it into ice cube trays or muffin tins and freeze it until it's solid. Place it into a freezer safe container or bag. You could use this in soups or thaw, heat, and eat it as is.
These methods will work with larger, orange flesh squash, like butternut or pumpkin. I wouldn't recommend it for the smaller squashes, like acorn or delicata, or spaghetti squash.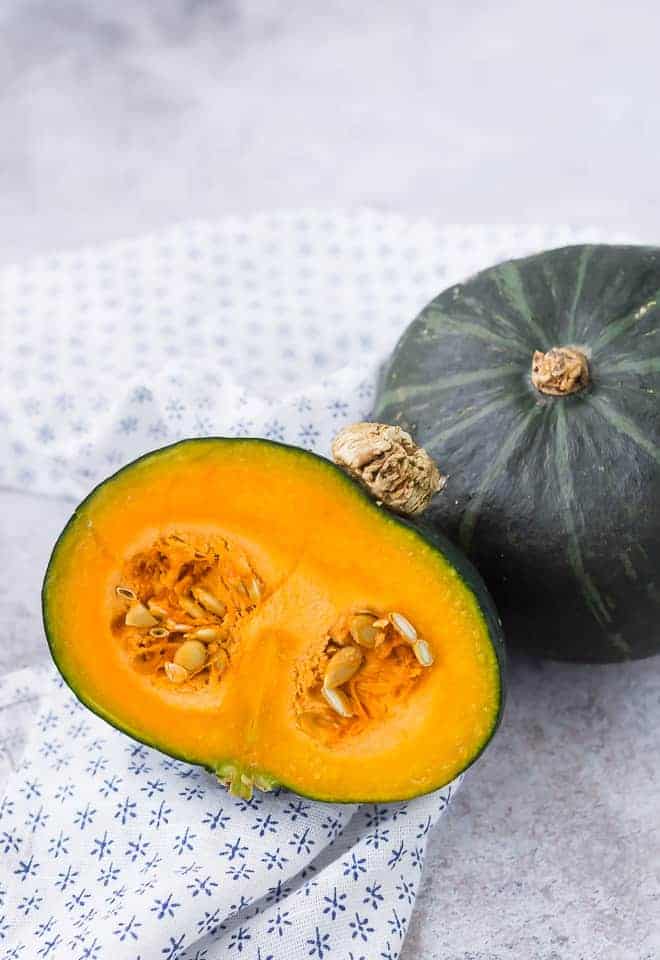 How do I cook squash?
Oh my goodness, there are so many ways to cook this versatile and healthy vegetable. Squash can be baked, mashed, roasted, stuffed, made into casseroles, soups, breads, and served for breakfast, lunch, or dinner.
I have you covered on this one! I've found that are are plenty of different ways to cook winter squash and they are all pretty simple. Take a look at these links to basic recipes for how to cook squash. But don't stop there! Squash adapts to many different flavors and spices and I've collected a bunch of recipes for you to try. You are going to love them.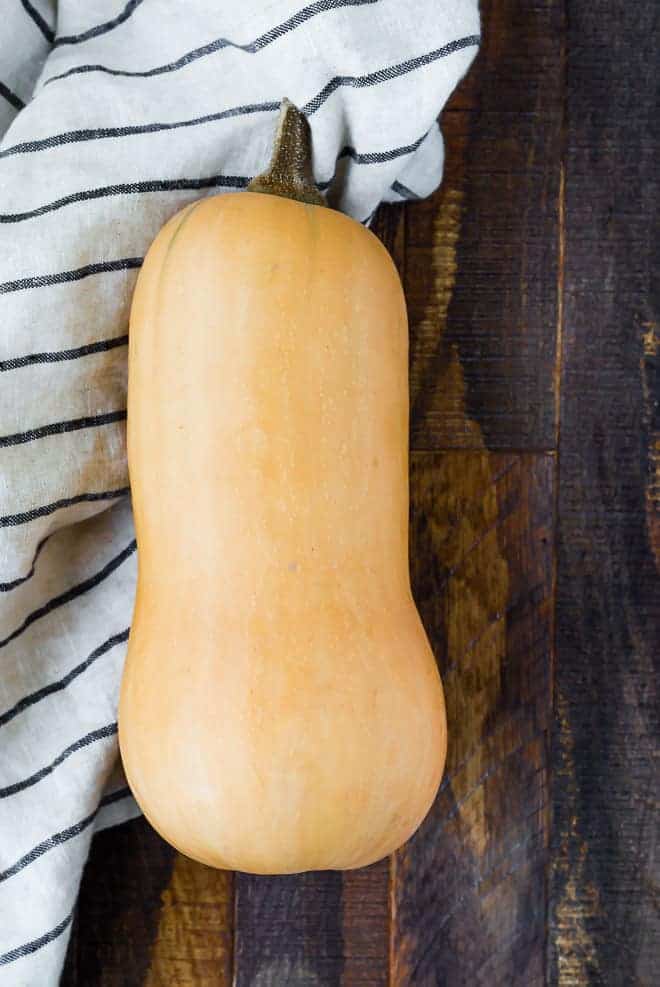 Tips for Cutting a Winter Squash
To prepare a squash, you just need to scrub it clean, cut it up, and cook it. That sounds pretty easy, right? The most challenging part is going to be cutting that squash because they are HARD! I kid you not, these babies are hard to cut.
Place it on a large cutting board that isn't going to slip around on you. A steady surface is essential. I won't be held responsible for any fingers being chopped off.
You'll need a sturdy, sharp knife. Make sure your knife is long enough to go through the squash. No flexible or serrated knives here!
Cut the stem end off. You don't want to try to saw through that tough woody stem. It also helps to cut a slice off the bottom of the squash, to stabilize it on your cutting board.
Cut the squash vertically, from top to bottom.
If you are really stuck and just can't get the knife through that stubborn squash, don't feel bad. I've had this happen lots of times. Just get out the chain saw and show that squash who's boss (I'm kidding!).
Or, try putting the whole squash into the oven for 10 minutes at 375º to soften it, or heat it in the microwave for 5 minutes or so. You'll have to use mitts to handle it. It's a good idea to let it cool a bit before trying to cut into it.
If all else fails, just bake it whole! It will still turn out, I promise you.
Helpful Tools for Cooking Squash
Cooking winter squash is pretty basic cooking and the tools you'll need reflect that.
Hint: You won't need a cooking sheet AND a slow cooker AND an Instant Pot. It depends on how you want to prepare your squash.
The kitchen tools listed below are ones that I recommend for any well-equipped kitchen:
Now for the winter squash recipes!
Versatile, good for you, and delicious, these winter squash recipes will wow your family and friends! From basic how to recipes to surprising entrees, you'll be enjoying winter squash from September to May!