Spiced Pecans Recipe
This spiced pecans recipe gives you everything you want in a spiced nut – sweet, crunchy, spicy and unbelievably addicting.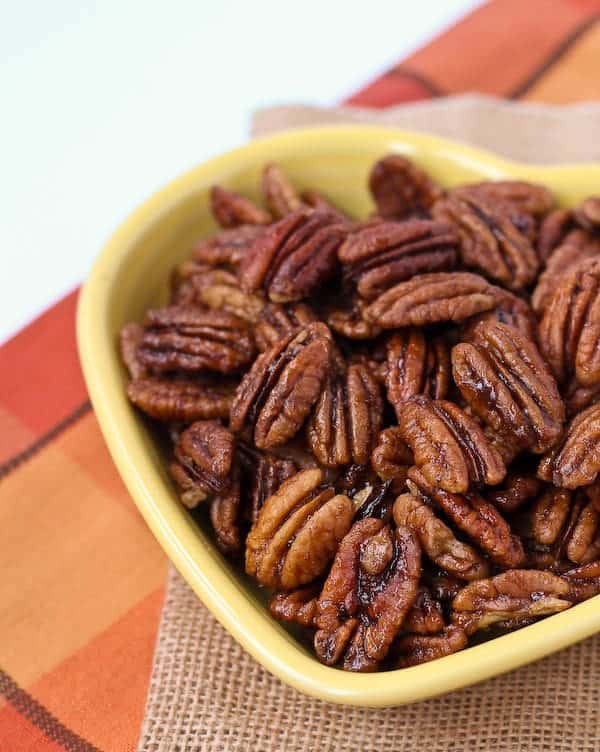 Holiday parties and holiday season typically involve a lot of great snacking. For some reason I associate spiced nuts with the holidays. Especially Christmas and New Years Eve. I love snacking on spiced nuts with a sparkling holiday cocktail. The plus side to nuts is that you get a lot bang for your buck — a small amount is filling and will leave you satisfied without eating a ton of greasy, calorie-laden foods. Okay, these may be slightly calorie-laden, but it's the holidays, and nuts have lots of great healthy fats. And butter, well…butter just tastes good.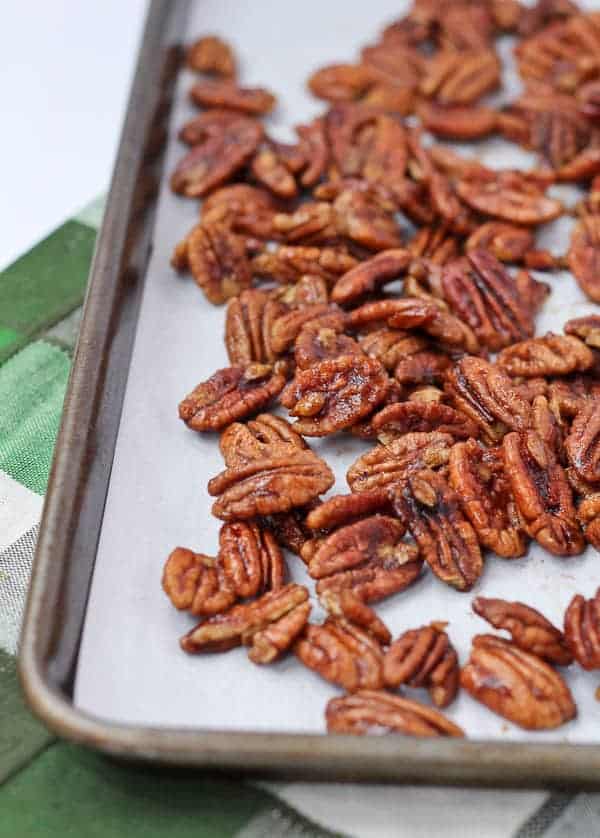 These spiced pecans have amazing flavor. First of all, toasted pecans on their own are phenomenal. Add in buuuuuuutter, brown sugar, cinnamon, cayenne, and a touch of dried orange peel and you're pretty much in off-the-charts amazing flavor territory. I actually gave these all away to my neighbor because there was no doubt in my mind I would eat the entire pan.  I made a good dent in it before I even photographed the nuts.
Spiced Pecan Recipe
This spiced pecan recipe gives you everything you want in a spiced nut – sweet, crunchy, spicy and unbelievably addicting.
Ingredients:
1 teaspoon salt
1/4 teaspoon ground cumin
1/4 teaspoon cayenne powder
1/2 teaspoon ground cinnamon
1/4 teaspoon dried ground orange peel
1 pound pecan halves (about 4 cups)
4 tablespoons unsalted butter
1/3 cup packed light brown sugar
2 tablespoons water
Directions:
Line a half sheet pan with parchment paper and set aside.
Mix the salt, cumin, cayenne, cinnamon and orange peel together in a small bowl and set aside.
Place the nuts in a medium skillet over medium heat. Cook, stirring nearly constantly, for 4 to 5 minutes until they start to brown and smell like they are toasting. Add the butter and stir until melted. Add the spices and stir until combined. Add sugar and water, stirring until the mixture thickens and coats the nuts, approximately 2 to 3 minutes.
Transfer the nuts to the prepared pan and separate them with a fork. Cool completely before transferring to an airtight container for storage.
Verdict: Amaaaazing. Seriously addicting.
Husband's take: I think I sent these off with my neighbor before he had a chance to try them. Sorry Ben! Julie loved them though.
Changes I would make: None!!!
Difficulty: Easy.
Craving more? Try these other recipes for glamorous nuts (never thought I'd say "glamorous nuts" on Rachel Cooks):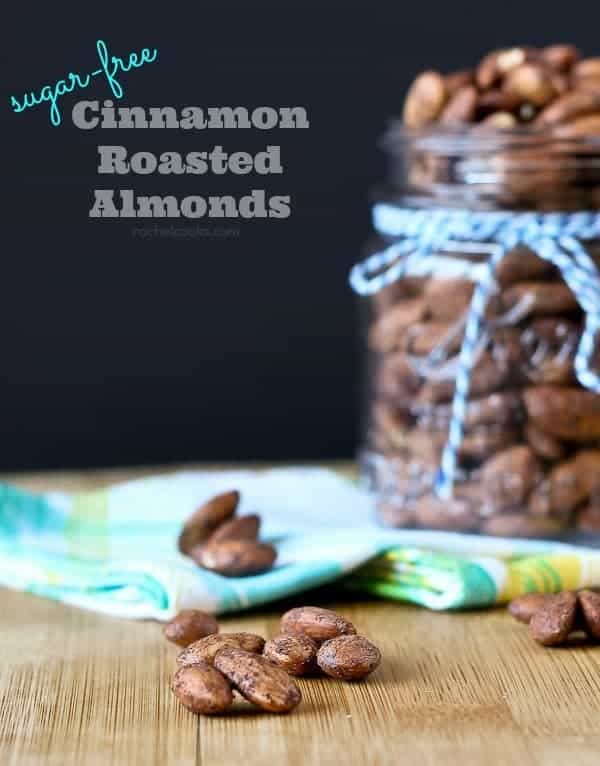 Sugar-Free Cinnamon Roasted Almonds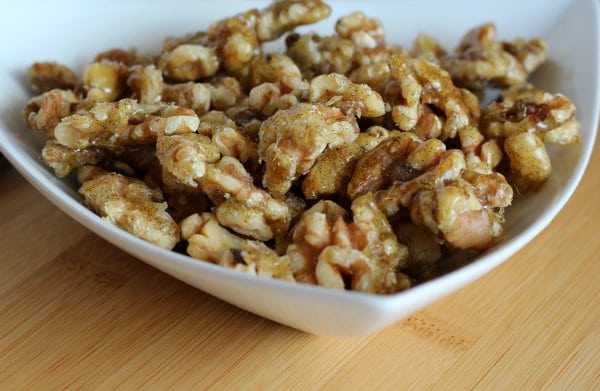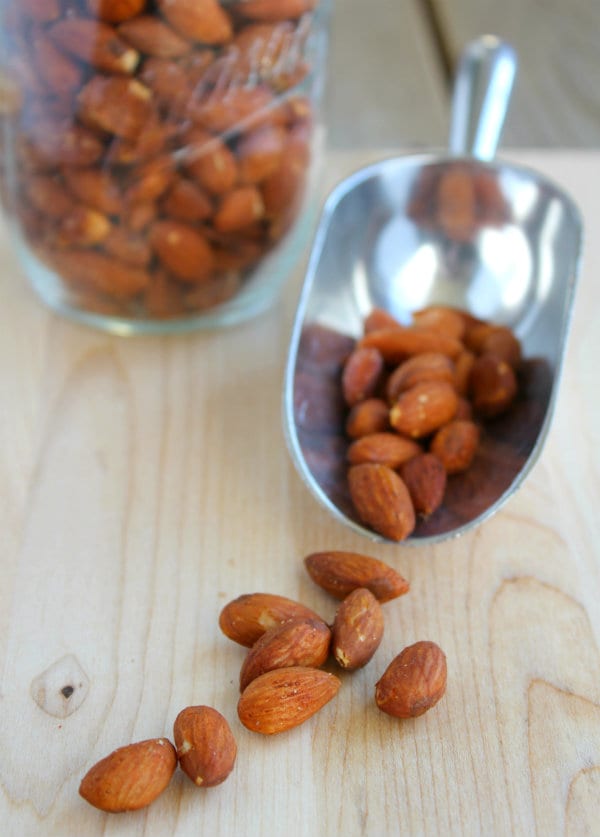 Raspberry Chipotle Candied Pecans
Sweet and Spicy Candied Bourbon Pecans
Other nutty recipes I can't wait to try: Moroccan Spiced Nuts from Girl Versus Dough, Chocolate Chili Spiced Pecans from Healthy Seasonal Recipes, Spicy Rosemary Roasted Nuts from Gourmande in the Kitchen, Chili Lime Spiced Almonds from Dinners, Dishes and Desserts, and Spicy Buffalo Mixed Nuts from Bake Your Day.