Vegetarian Wrap with Provolone and Roasted Red Pepper Hummus
This is a Sponsored post written by me on behalf of Sargento Foods, Inc.. All opinions are 100% mine.
This vegetarian wrap will leave you feeling full and satisfied thanks to protein-packed provolone cheese and hummus.
Lunch is my least favorite meal of the day. It always seems like so much of a chore, and I'm always rushing around to make three lunches as fast as I possibly can to feed myself, my hungry toddler and my growing infant. We're always coming home from somewhere so we're all tired and hungry. The last thing I want to do is slave over the oven.
Nope, that's not the last thing I want to do. The last thing I want to do is eat something that tastes nasty or that isn't good for me. So I'm always trying to find ways to mix up lunch a little. Try something new, add something different in to keep things interesting. You might be thinking, "Yeah, yeah, yeah, Rach…easy for you to say, you're at home for lunch. I'm stuck in my cubicle at work." That doesn't have to mean PB&J every day! There are tons of healthy and creative options that will keep you looking forward to lunch. This wrap would be perfect to take to work. You could even prepare it the night before.
One thing I like to keep in my fridge to help me throw together a quick lunch is sliced cheese. Luckily, Sargento has you covered with a huge variety of high-quality sliced cheeses that are cut from real block cheese to add fantastic flavor to natural foods and recipes the way they were meant to be enjoyed. You can make your lunch even more special using varieties including Deli Style Medium Cheddar and Provolone Cheeses, Ultra Thin Swiss Cheese and Natural Blends Cheddar-Mozzarella Cheese.
I used Provolone in this recipe because it is one of my favorites. Also, the flavor is mild enough so that it wouldn't compete with the flavor of the hummus, but strong enough so that you can still identify it in this wrap.
The wrap is really simple and incredibly versatile and uses fresh, healthy ingredients. I used provolone cheese and roasted red pepper hummus because they are two of my favorites, but you could easily swap out the provolone for any other Sargento cheese, and the hummus for any other flavor hummus. If you don't have radishes in the house, add a pop of color with some red pepper strips or tomatoes. Not a fan of spinach? Use some leafy romaine. The possibilities are really endless.
Enjoy! Make lunch an event — the way it should be. You'll be so happy you did when that ugly 3:00 slump hits. Guarantee if you have a lunch like this, you'll be feeling a lot better than if you hit up some fast food joint.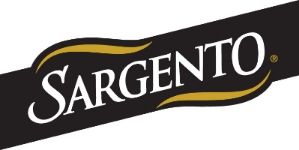 [cft format =0]
Looking for more delicious lunch ideas? Try: Southwestern Cream Cheese Roll-Ups, Ham and Cheese Egg Wrap, Spinach Mac and Cheese Muffins, Quinoa Hummus Wrap, or check out my post about 20 lunch ideas from some of my favorite food bloggers!