Roasted Vegetables – Over 40 Recipes!
Over 40 Recipes for Roasted Vegetables – there's something for everyone here, whether you're new to roasting vegetables or an expert!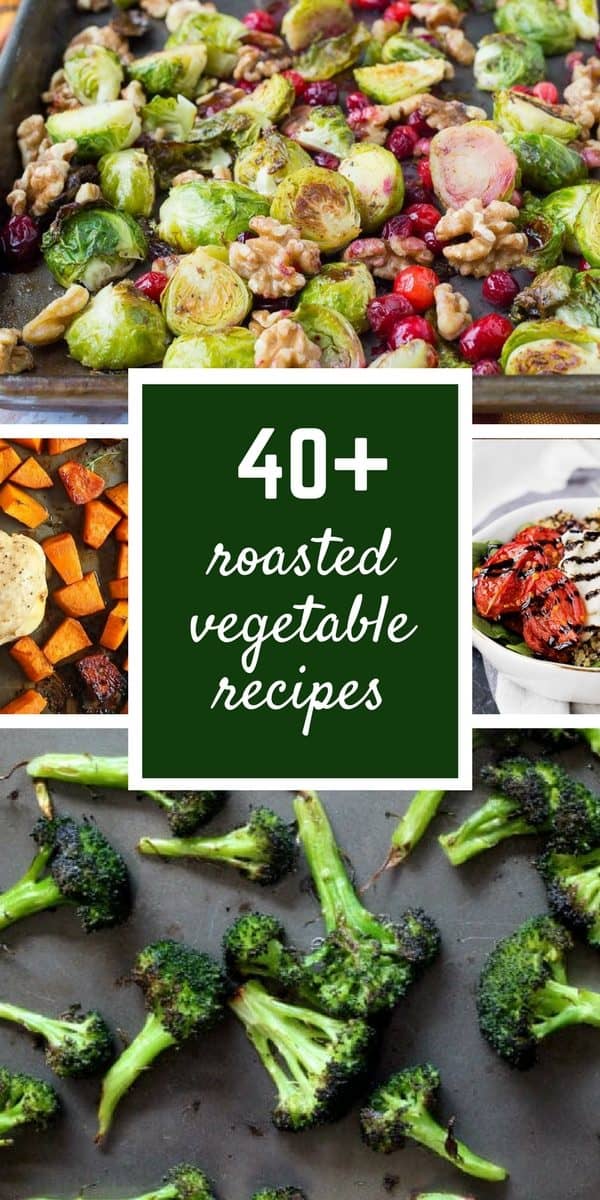 It's no secret that I adore roasted vegetables. Out of all cooking preparations (steam, boil, saute, etc.), roasting is hands-down my favorite way to prepare most any vegetable. The recipes on Rachel Cooks speak for themselves, roasted vegetables are such an exciting and flavor-packed way to enjoy vegetables.
The basic premises are typically the same — screaming hot oven (at least 400 degrees, sometimes up to 500!), and nice dry vegetables. Water makes steam and steam makes vegetables soggy. You can keep it simple with a little olive oil and salt and pepper or dress them up any way you want. Some of these have other things mixed with them, and some are served with a sauce (creamy Dijon sauce, anyone?).
Also included on this list are some sheet pan dinners – which happen to be one of my favorite things. I guess maybe it's the fact that you're taking roasted vegetables and adding some stuff to them to make a complete meal. That and only one pan to clean. It's a combination that makes my world go 'round.
Rounding out the list are some recipes that aren't vegetables but use the same concept of a nice hot oven to achieve a crispy, irresistible result. I'm absolutely sure you'll find something you love on this list! Check back frequently, because I'll be adding to it!
The Basics: How to Make Roasted Vegetables
How to Make Crispy Roasted Potatoes
How to Make Sweet Potato Noodles (Roasted)
How to Cook Delicata Squash (Easy Roasting Method)
How to Make Roasted Whole Carrots
How to Roast Poblano Peppers (same method works for roasting bell peppers)
Roasted Vegetables Plus a Little Something
Brussels Sprouts with Cranberries and Walnuts
Oven Roasted Sweet Potatoes – Southwestern Style
Maple Mustard Roasted Sweet Potatoes and Shallots
Roasted Brussels Sprouts Recipe with Asiago
Roasted Carrots with Thyme and Nutmeg
Whole Roasted Cauliflower with Creamy Dijon Sauce
Parmesan Roasted Cauliflower Recipe
Roasted Parmesan Broccoli Recipe
Dill Roasted Potatoes with Lemon
Roasted Green Beans with Parmesan and Basil
Roasted Mushrooms with Balsamic, Thyme and Dijon
Spicy Sweet Roasted Butternut Squash
Maple Cayenne Roasted Brussels Sprouts
Recipes that USE Roasted Vegetables
Quinoa Bowl with Roasted Tomatoes, Ricotta and Balsamic
Chicken Parmesan Stuffed Portobello Mushrooms Recipe
Roasted Vegetable Wrap with Feta and Pesto
Roasted Tomato and Ricotta Cheese Crostini Recipe
Salad with Beets and Feta with Dijon Vinaigrette
Roasted Cauliflower and Cheddar Dip
Roasted Broccoli and Sharp Cheddar Quiche Recipe
Roasted Mushroom Risotto Recipe
Roasted Cauliflower Soup with Cheddar
Autumn Quinoa Salad with Maple Mustard Vinaigrette
Angel Hair Pasta with Roasted Red Pepper Sauce
How to Make Salsa Verde (with roasted tomatillos)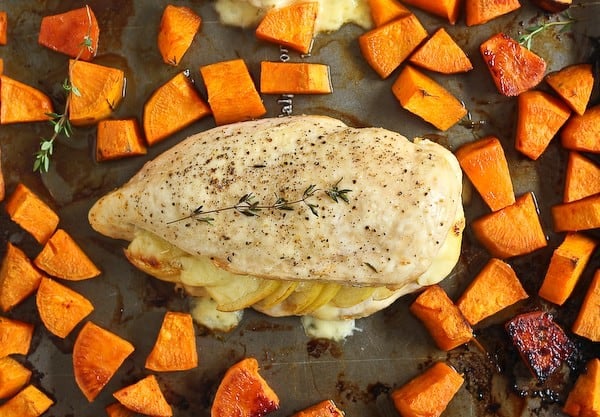 Sheet Pan Dinners
Apple Gouda Stuffed Chicken Breasts with Smoky Roasted Sweet Potatoes
Baked Chicken Parmesan with Broccoli
Hasselback Chicken with Spinach and Artichoke
Crispy Chicken Thighs with Dijon and Dill
Roasted Italian Sausage with Onions and Vegetables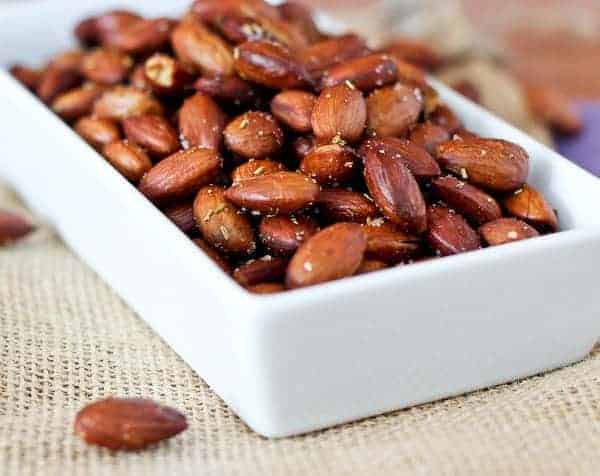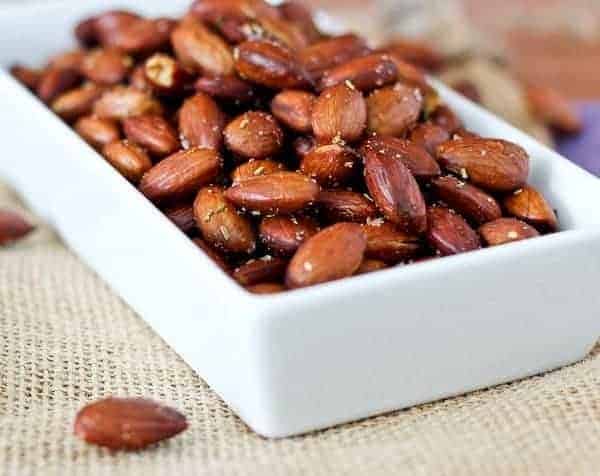 Not a vegetable, but ROASTED!
Cinnamon Roasted Chickpeas Recipe
Olive Oil and Rosemary Roasted Almonds
Sugar Free Cinnamon Roasted Almonds
Roasted Grape and Ricotta Crostini
Greek Orzo Salad with Roasted Shrimp