Cranberry-Walnut Oat Bread
Chewy, crunchy, and unbelievably satisfying, this awesome oat bread might just become your new favorite. It's amazing toasted!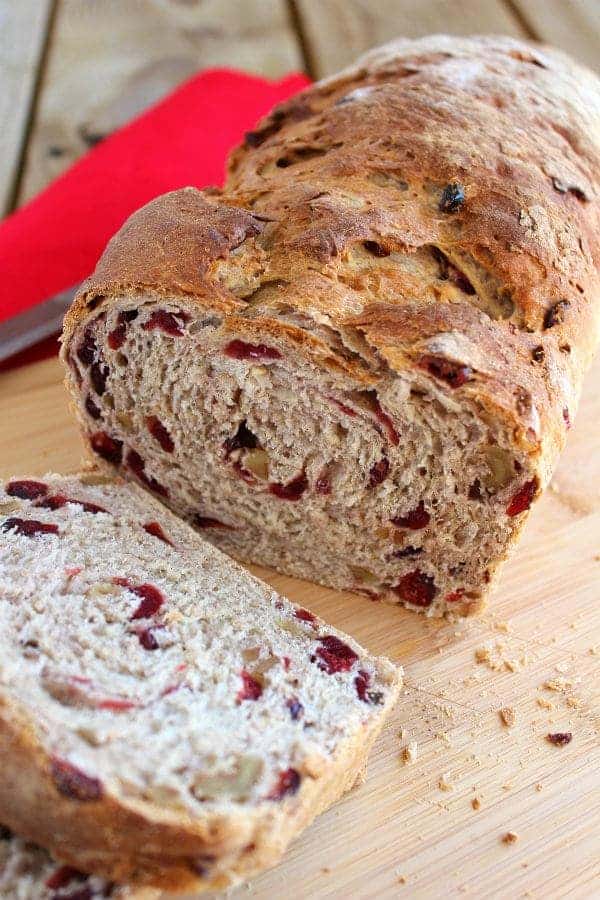 Baking with yeast makes my knees shake a little. For me, it is always hit or miss. I'm working on it. I WILL NOT LET YEAST DEFEAT ME. I won't! It's totally doable, and if you're in the same boat as me (nervous Nelly), have confidence! We can do this!
Regardless of my ongoing battle with the stuff, when Red Star Yeast contacted me about their new product, Red Star Yeast Platinum Superior Baking Yeast–a yeast they call "forgiving" and "simple to use" I was alllll about it. They promised it would give me "professional results EVERY time." And let me tell you–this oat bread with cranberries and walnuts tastes like something out of one of your favorite bakeries. They added dough improvers to make your bread turn out even more perfectly. They recommend it especially for whole grain dough which is fantastic because I prefer to make whole-grain breads any time possible. There is also helpful information on their website about how to use the yeast and lots of great recipes to get you started!
Let's just say I'm sold.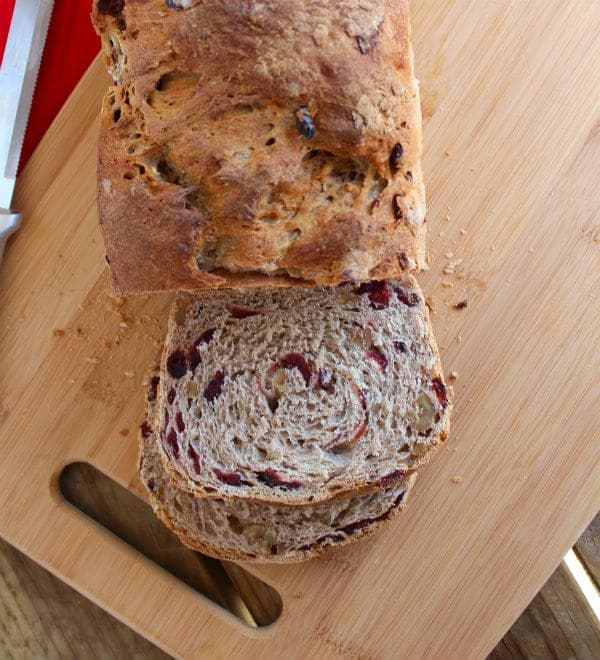 Cranberry-Walnut Oat Bread
Ingredients:
Directions: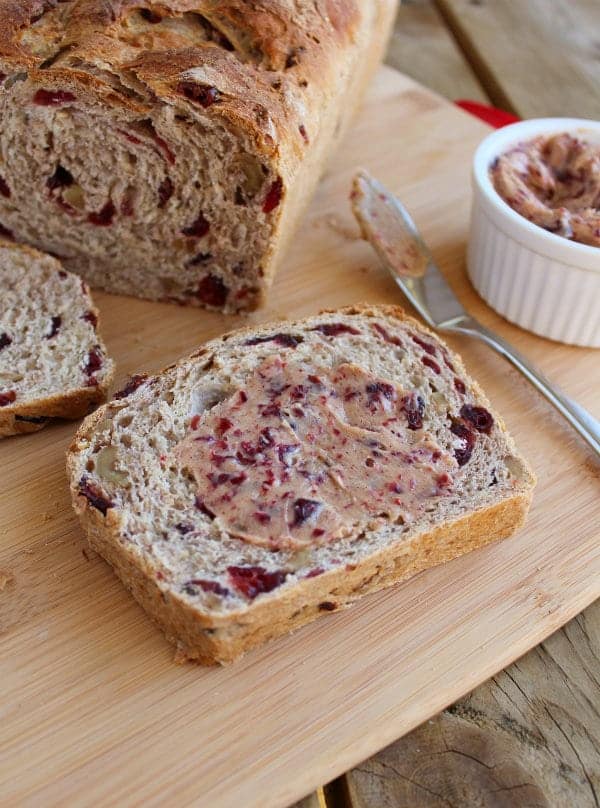 Oh…and that goodness that is spread on the oat bread? It's a phenomenal cranberry butter that complements this bread perfectly. It has cinnamon and honey and it's just incredible.
Verdict: Best bread I've ever made. Seriously! Tasted amazing toasted, it really brings out the flavor of the walnuts.
Husband's take: Not the biggest fan of dried cranberries but he loved this bread and ate it every day until it was gone! He adores homemade bread.
Changes I would make: None!
Difficulty: If I can do it, you can do it.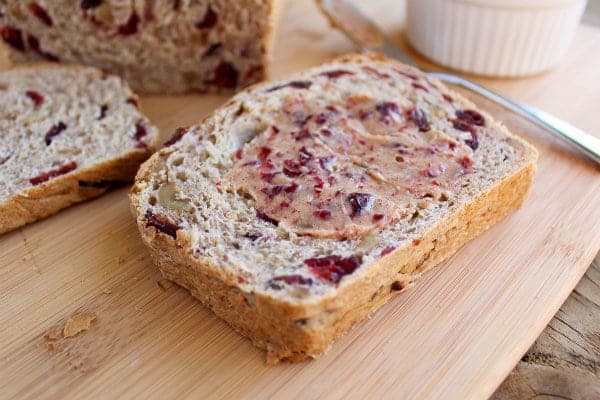 Disclaimer: This post is sponsored by Red Star Yeast but all opinions, as always, are 100% my own.