Maple Cayenne Roasted Brussels Sprouts
This was the very first time I cooked Brussels sprouts. Why do they get such a bad rep? Are you a lover or a hater of Brussels sprouts?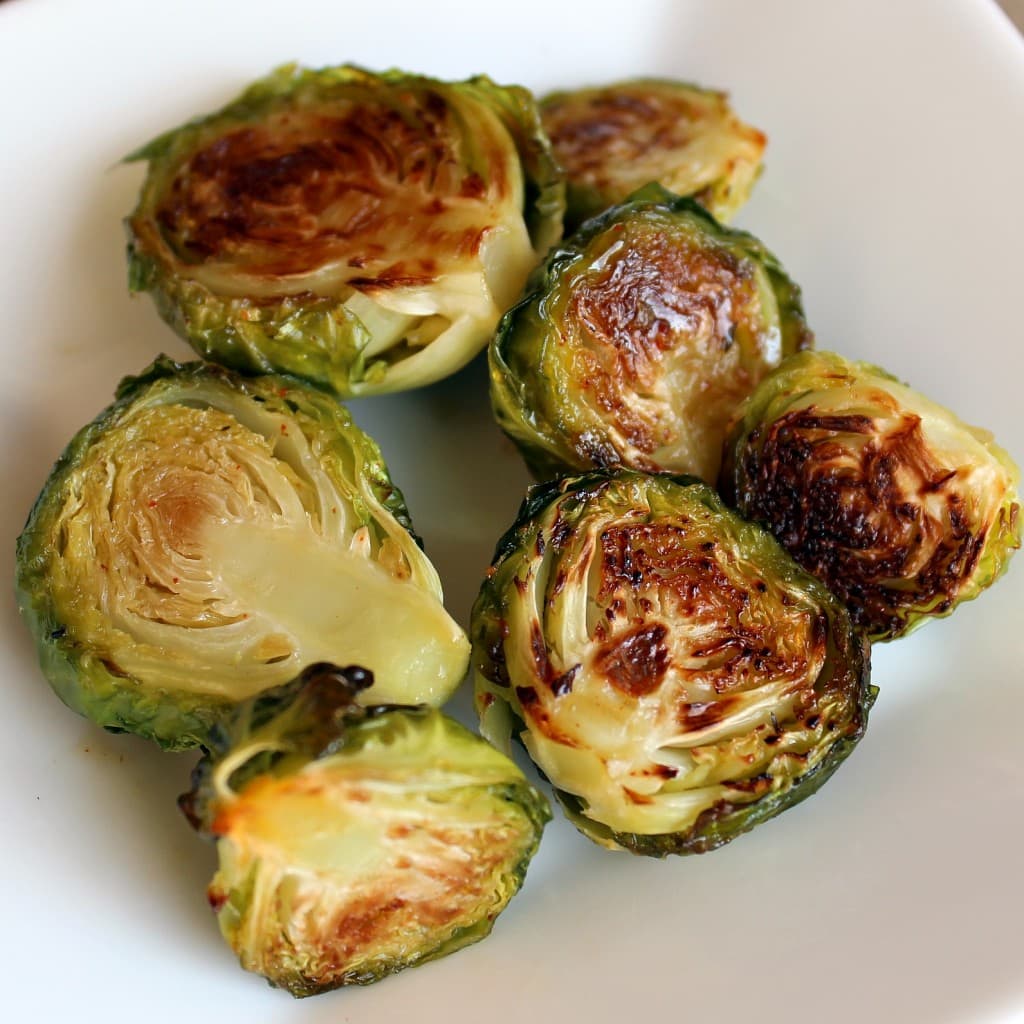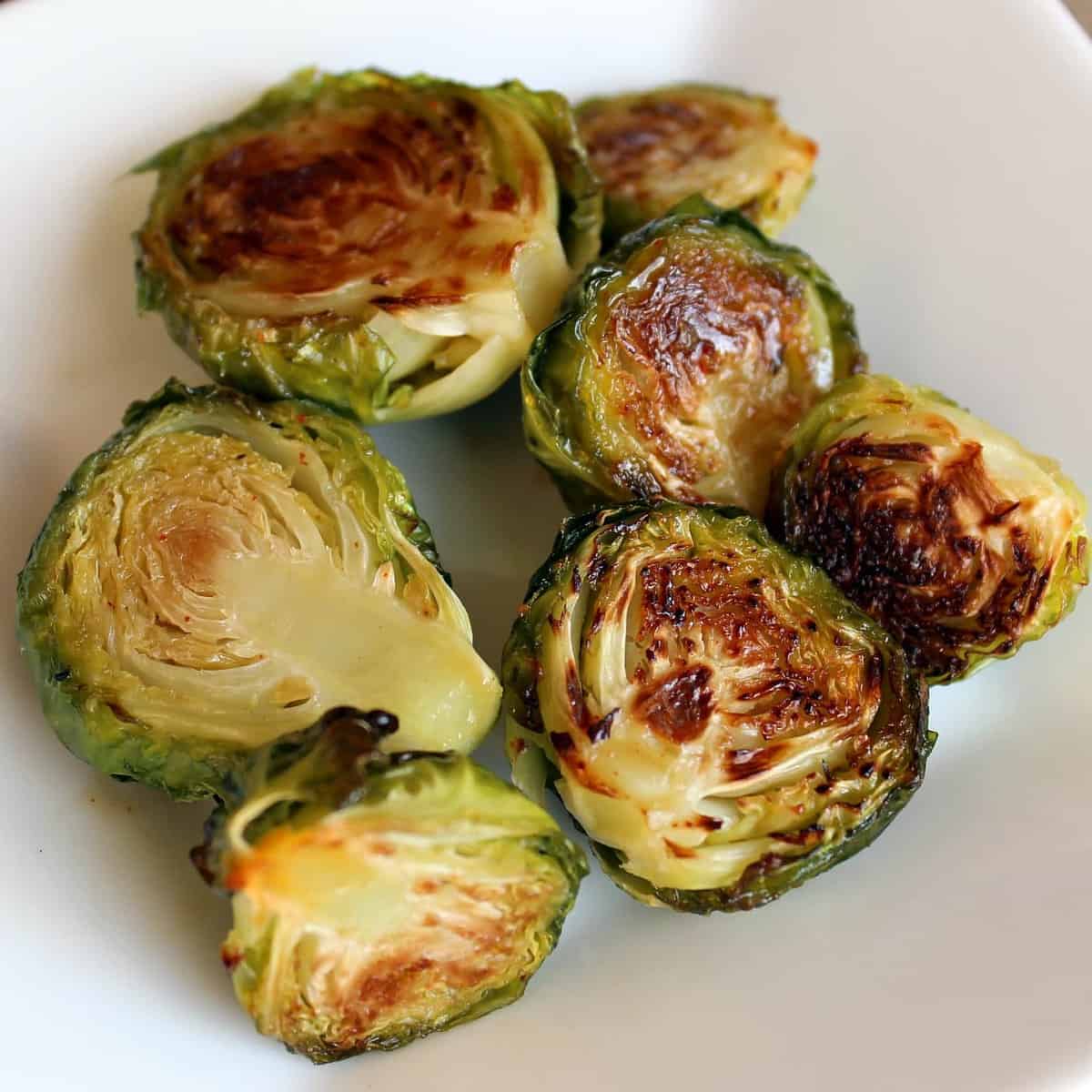 They are super easy to prepare and just taste like cabbage. Cabbage isn't bad. Plus, you have to admit: They are kind of cute. My dad hates Brussels sprouts, so my mom never prepared them for us growing up. Do you have things that you think you dislike, but aren't really sure because you haven't had them in ages? I don't know about you, but my taste for things has changed a lot over the years, so I think it is very important to try things more than once. Most things. Unless you're into eating worms or other weird stuff. Then once is probably good.
When I asked my husband if he liked Brussels sprouts, I fully expected to hear a two letter word ("no") and probably get an are-you-crazy look along with it.
To my surprise, he said "Yeah." No look either! So I decided to give them a fair chance.
Maple Cayenne Roasted Brussels Sprouts
adapted from Everyday Food magazine
2 pounds Brussels sprouts, halved lengthwise
1 Tablespoon olive oil
salt to taste
1 Tablespoon pure maple syrup
1/8 teaspoon cayenne pepper
1. Preheat oven to 400*F.
2. Toss Brussels sprouts with olive oil and salt and spread on a rimmed baking sheet.
3. Roast 15-20 minutes, stirring halfway. They should be tender and browned.
4. While the sprouts are roasting, in a small bowl, combine maple syrup and cayenne pepper.
5. Pour the maple syrup/cayenne mixture over the sprouts, stir to coat, return to oven for one more minute.
6. Serve and enjoy!
Verdict: They were good. I am a huge roasted vegetable fan, I love the sweetness that roasting brings out in the vegetables. I don't think they are something that will make it into my weekly rotation, but they were good for a change.
Husband's take: My husband really does likes Brussels sprouts! He ate these for dinner and ate the leftovers. In fact, I think know he liked them even more than I did.
1-year-old daughter's take: Gobbled them up!
Changes I would make: None. If you hate, hate, hate Brussels sprouts (and still made it this far into my post), try this recipe with carrots. I'm sure carrots would taste great with the maple/cayenne mixture. In fact, I think I personally would like that better than the Brussels sprouts.
Difficulty: Very easy!