These Oreo Cookie Bars have a sugar cookie base loaded with crushed Oreo cookies and they are topped with cream cheese frosting and more crushed Oreos. They are a crowd pleaser!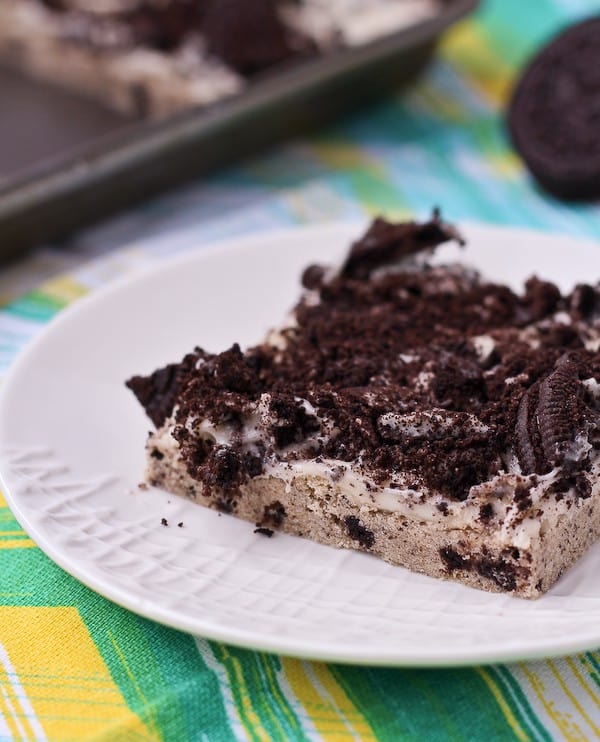 It's only fitting to finish out our week of flatbread week with a dessert flatbread, right? We could probably split hairs and call these cookie bars but we're going to go with "flatbread," ooookay?
These Oreo cookie bars…err…flatbread are phenomenal. If I do say so myself. I used a homemade sugar cookie base but I incorporated crushed Oreo cookies into it. Then I topped that with cream cheese frosting (undoubtably the best kind of frosting) and then, of course, more Oreo cookies.