A visit to the Traverse City Cherry Festival will excite you year after year! These are some recommendations for things to do that you won't want to miss!
I recently had the absolute pleasure of visiting northern Michigan during the Traverse City Cherry Festival. As a Michigander, Traverse City and all of northern Michigan hold a special place in my heart but it's different every time I go. Always wonderful, but always something new to discover. I compiled a list of 10 must-do activities if you visit during the Cherry Festival, but most apply to a visit any time of the year. I'd love to hear from you if you've visited this area of the country! Are you as smitten as I am?
1. LAKE, LAKE, LAKE, LAKE.
Honestly, when my eyes meet the view of Lake Michigan, my entire body and soul relaxes. There is nothing more calming than the beautiful blue water against the seemingly unending horizon.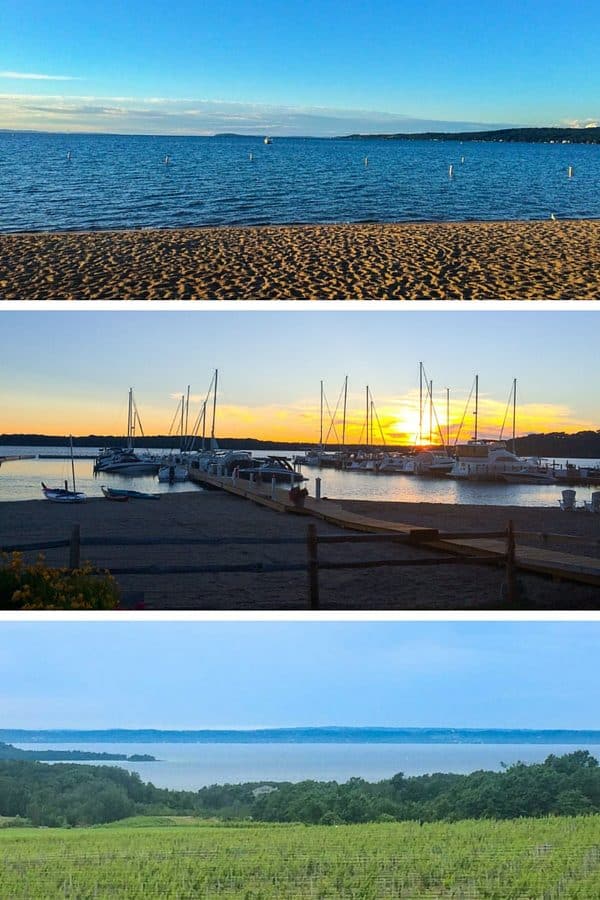 The sun glistens off the water and all seems right in the world. That's enough of a reason to visit northern Michigan in and of itself, but there's more.
Warning: The views of the lake are enough to make you fall in love and never want to leave. Ben was talking about another city that he claimed was "the best city in Michigan," but I argued it was Traverse City. I'm crushing hard. Every time I visit, I fall deeper in love with this city.