Cool Whip Cookies
These Cool Whip cookies only require four ingredients! With cookies this easy, there's no excuse not to whip up a batch of cookies for any occasion.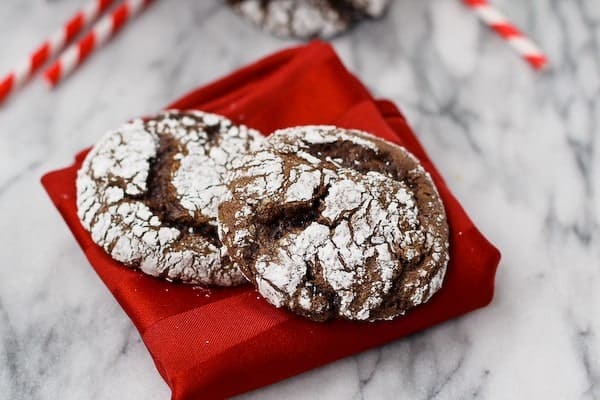 Did you know that you could use Cool Whip to make COOKIES? I know, it sounds like crazy talk, doesn't it? And better than the use of Cool Whip is the fact that these fudgy cookies only require four simple ingredients: cake mix, Cool Whip, 1 egg, and powdered sugar.
All of which you may already have in your pantry and fridge. Of course you can make them a little fancier, but they're terrific on their own. These chocolate cookies would be even richer and more decadent with the addition of some chocolate chips, but they're certainly not needed.
[Tweet "FOUR ingredients and you have yourself cookies – get on it! #RachelCooks"]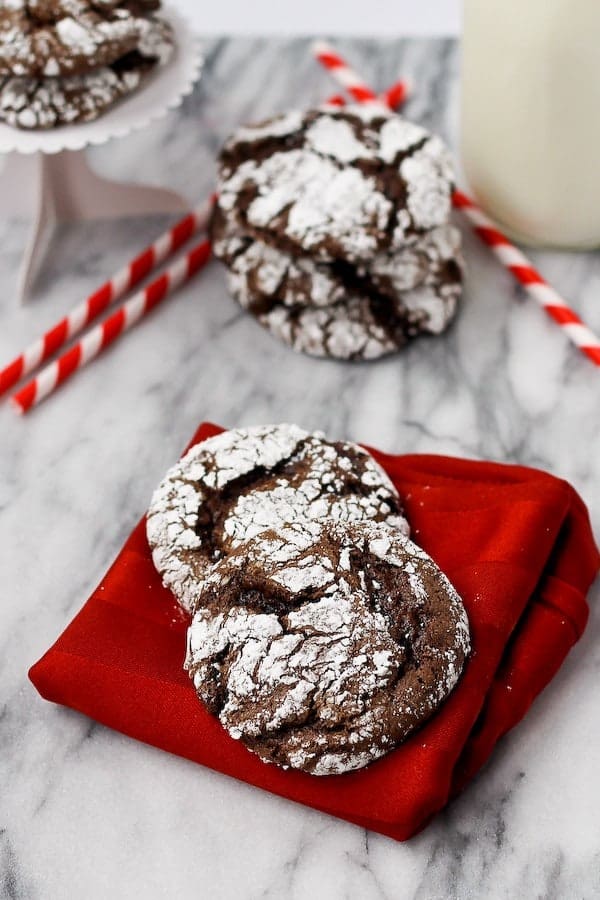 If you don't have chocolate fudge cake mix available, it's your lucky day! These cookies would be great with any flavor cake mix. I can't wait to make them with a funfetti cake mix, my kids would adore the fun sprinkles.
What is it with kids and sprinkles? I could put sprinkles on roasted broccoli and they'd devour it like an ice cream sundae. Maybe that's not a good example though, they love that roasted broccoli, sprinkles or not.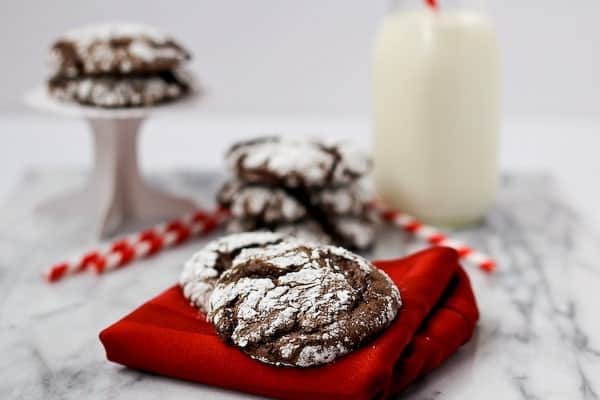 But we do love our sprinkles! Sometimes I put a few on the kids' yogurt in the morning. Their eyes light up and immediately the day is off to a great start. If I made these cookies for lunch, then I'd be really winning at the mom game.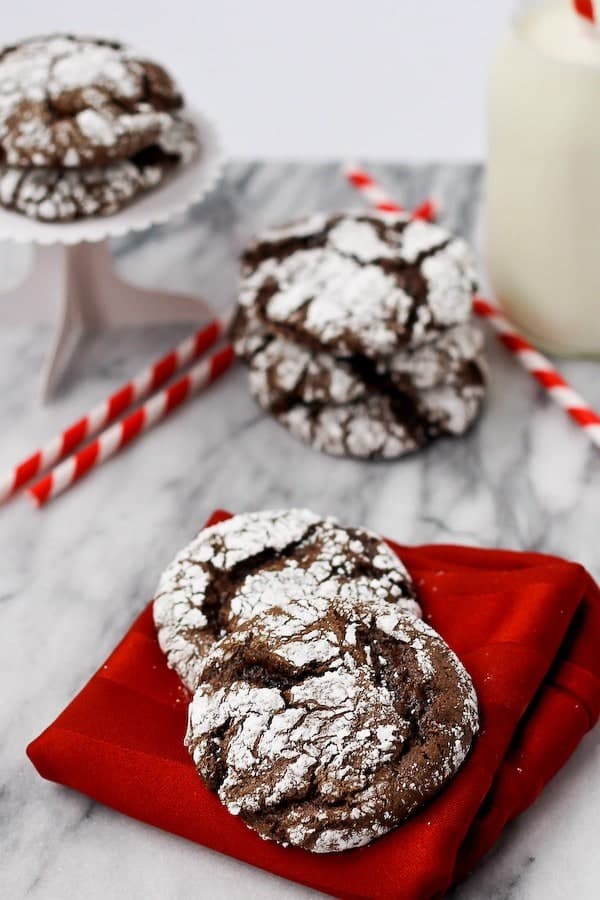 Still looking for more fun cookies? Try red velvet cookies, which also make use of a cake mix and are nearly as simple to make as these Cool Whip cookies.
Or if you're loving the idea of sprinkles in your cookies, try cake batter cookies – I love the white chocolate chips in them. If you're feeling like that cake mix in your pantry should really be used for cake and not cookies, maybe this dump cake recipe is for you!
This Cool Whip Cookies Recipe was created for Food Fanatic.