Healthy Blueberry Strawberry Muffins
Today I'm guest posting for Kelly of Eat Yourself Skinny. Kelly is another 27-year-old foodie who writes about healthy and delicious recipes. I love her blog which is newly designed and looking fabulous! Head on over there and check out my muffin recipe. It's a great use for all the fresh berries this time of year.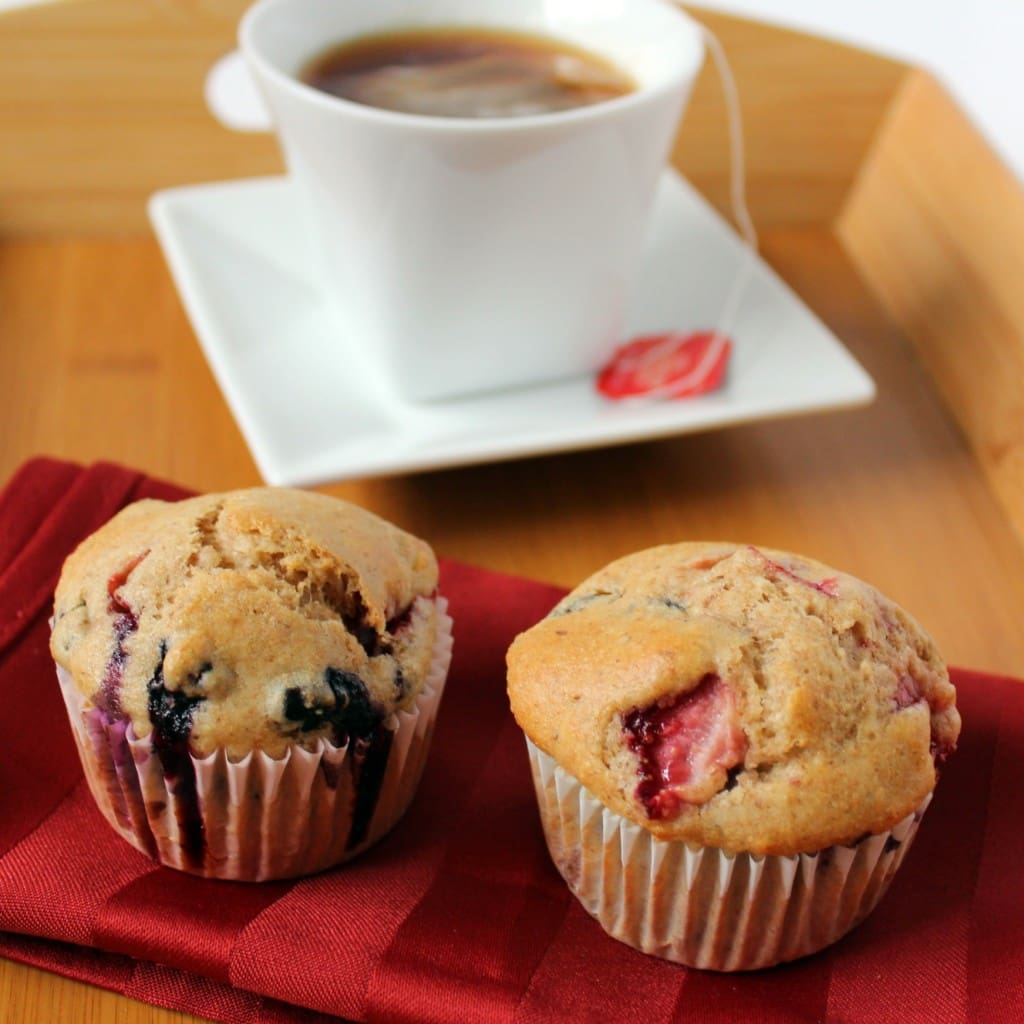 Click here for the recipe!