Poppy Seed Dressing (Creamy and Healthy!) | with video
Creamy poppy seed dressing made with yogurt instead of mayonnaise — you'll love the flavor of this light and easy to make dressing!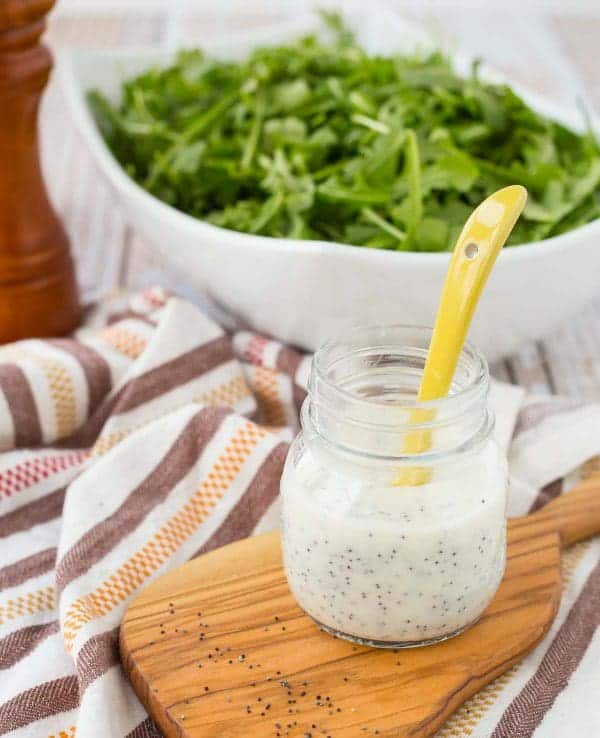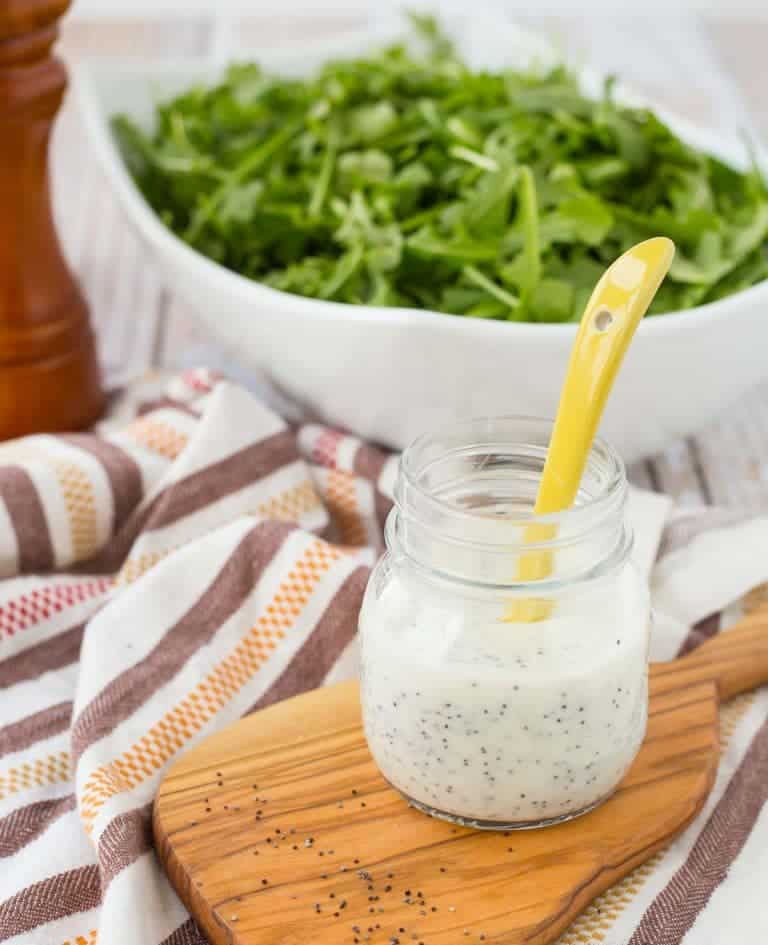 My mom made a salad over the holidays with a poppy seed dressing that I just loved. The salad had lettuce, kale, and a bunch of other stuff I can't remember. All I can remember was that it was good and it had poppy seed dressing. Oh! And the most delicious little candied sunflower seeds. So good. This poppyseed dressing would be fantastic for spinach salad as well.
Poppy seed dressing has always been one of my favorites so of course I asked her for her poppy seed dressing recipe and then I completely changed it because for some reason I can't help myself!
I kept her original version on file and might just have to share that one in the future too, but I wanted to share this creamy version, a thicker, richer feeling dressing.
How to Make this Poppy Seed Dressing
The base of the dressing is Greek yogurt, one of my favorite ingredients. I love that you can eat it as is or make fun snacks or even use it as a marinade. I use it in countless recipes (proof: check out my Greek yogurt archives) and it always has a spot in my fridge.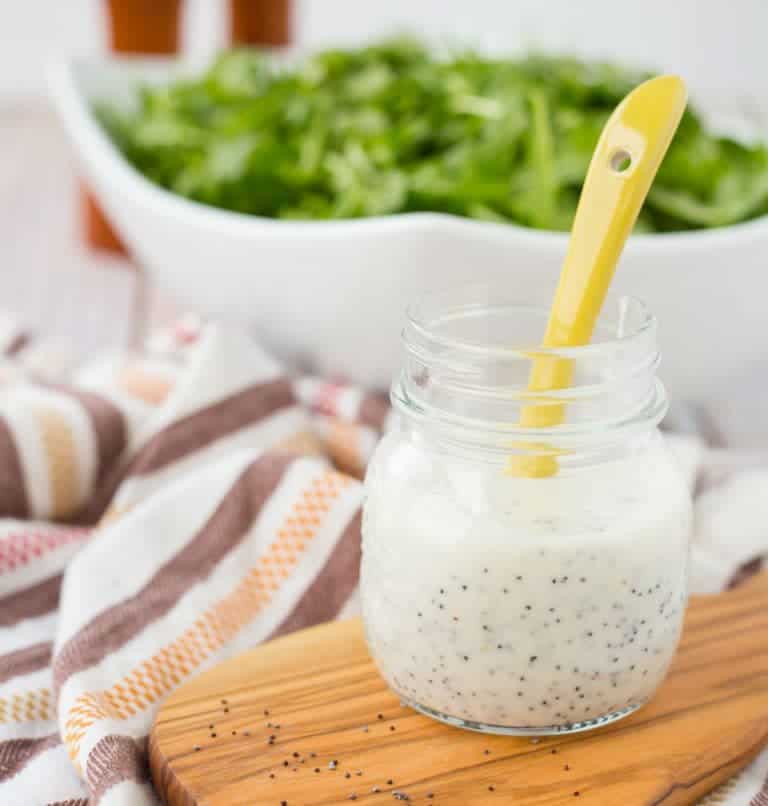 For this dressing, it stands in for heavier ingredients such as mayonnaise or sour cream (although don't get me wrong, those both have a place in my heart too!). The dressing is a nice blend of tangy and sweet — my mom's recipe called for granulated sugar but I went with honey for a smooth and flavorful way to sweeten this dressing.
It's a simple and straightforward dressing that goes great on salads with fruit toppings but could easily stand its own on a salad topped with vegetables too. (Psst: Come back Monday for a salad recipe that this creamy poppy seed dressing is perfect on!).
As a bonus, it's likely you already have all the ingredients you need in your pantry and fridge.
Try this dressing on: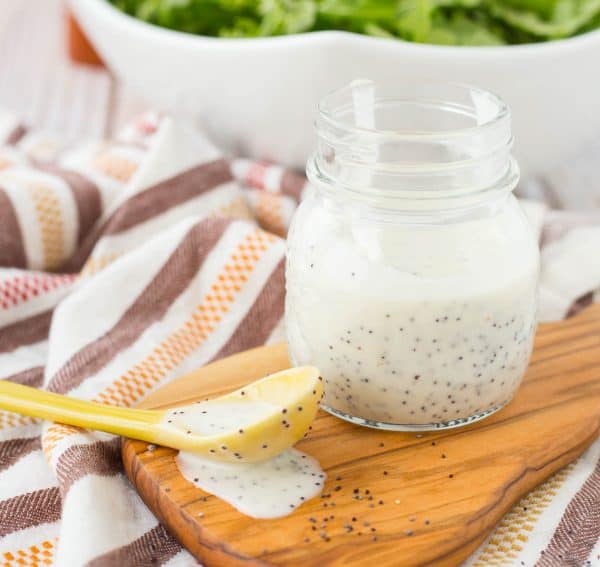 PS: Like my mom, I store my poppy seeds in the fridge so they don't go rancid.
PPS: Per my calculations (see disclosures, folks!), you can eat two tablespoons of this creamy poppyseed dressing and only add 33 calories to your beautiful salad!
Love making homemade dressings? Try:
Poppy Seed Dressing (Healthy!)
Creamy poppy seed dressing made with yogurt instead of mayonnaise — you'll love the flavor of this light and easy to make dressing!
Ingredients:
1/2 teaspoon salt
1 tablespoon honey
2 tablespoon white vinegar
1/4 cup plain Greek yogurt
1 tablespoon olive oil
1 teaspoon poppy seeds
Directions:
Mix all ingredients together in a jar, cover and shake well to combine. Use immediately or store covered in fridge.
Note: Shelf life in fridge will vary depending on the date on your Greek yogurt container.
Nutrition Information
Yield: 1/2 cup, Serving Size: 2 tablespoons
Amount Per Serving:
Calories:

33 Calories

Total Fat:

2g

Carbohydrates:

4g

Sugar:

3g

Protein:

1g
Actual nutrition may vary depending on how recipe is prepared.
All images and text ©
.
Verdict: I love this dressing and it's already in regular rotation!
Husband's take: No complaints from the peanut gallery.
Changes I would make: None are necessary.
Difficulty: So easy!