Oreo Popcorn
Oreo popcorn is so full of Oreo cookie goodness — you won't be able to stop eating this delicious cookies and cream popcorn.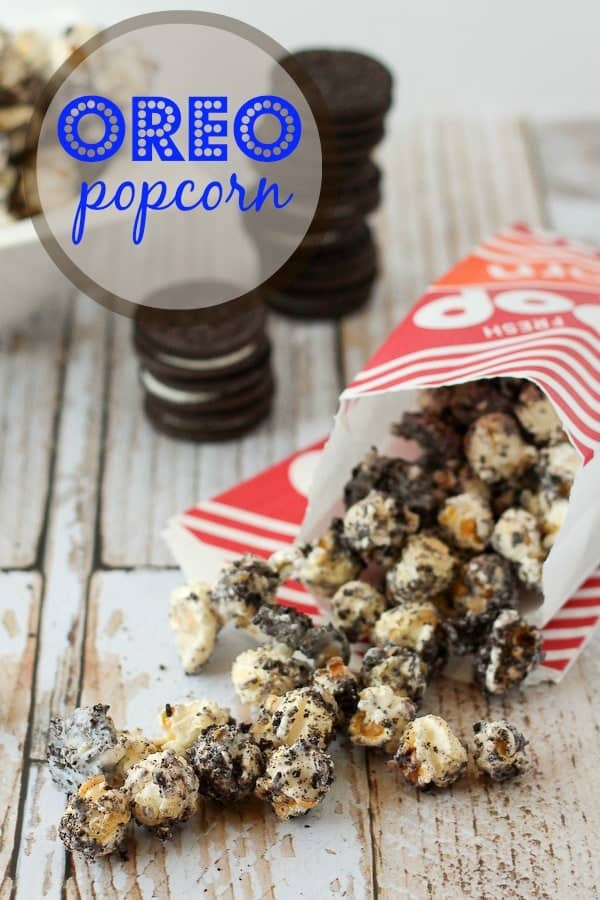 Every time I post a new popcorn recipe, I struggle a bit about what to say about it.
It's not because I don't love popcorn — I do love popcorn (clearly).
I just want to say:
I love popcorn!
This popcorn is so good!
Make this popcorn!
Be obsessed with popcorn like I am!
Oreos! Oreos! Oreos!
Or something along those lines.
But that's a little repetitive. And a little obvious.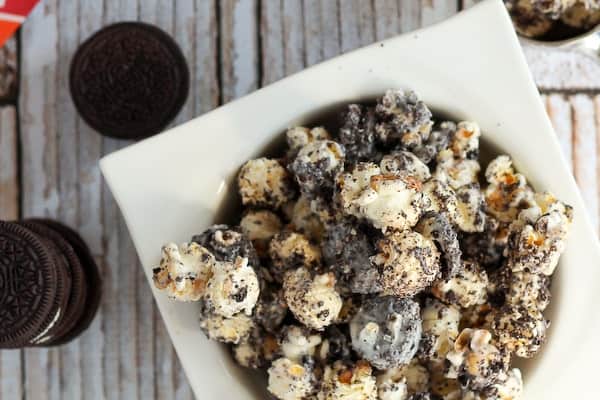 But really — this recipe is pretty self-explanatory, is it not? I mean…OREOS. POPCORN. Oreos and popcorn!!!! Popcorn and Oreos! What more needs to be said, really?
And this popcorn recipe has double the Oreo cookie love. I crush some cookies so that each piece of popcorn is fully coated with cookies and cream but I also leave plenty of mini Oreos whole.
Everything gets coated with white chocolate to create a cohesive cookies and cream popcorn treat that you won't be able to stop snacking on. The mini Oreo cookies are the perfect size to hang out with the popcorn — bite sized, and perfect for tossing a handful in your mouth.
So, if you love Oreo cookies and you love popcorn, you'll obviously love this popcorn. Duh.
This Oreo Popcorn recipe was originally posted on Food Fanatic but you can also find it here!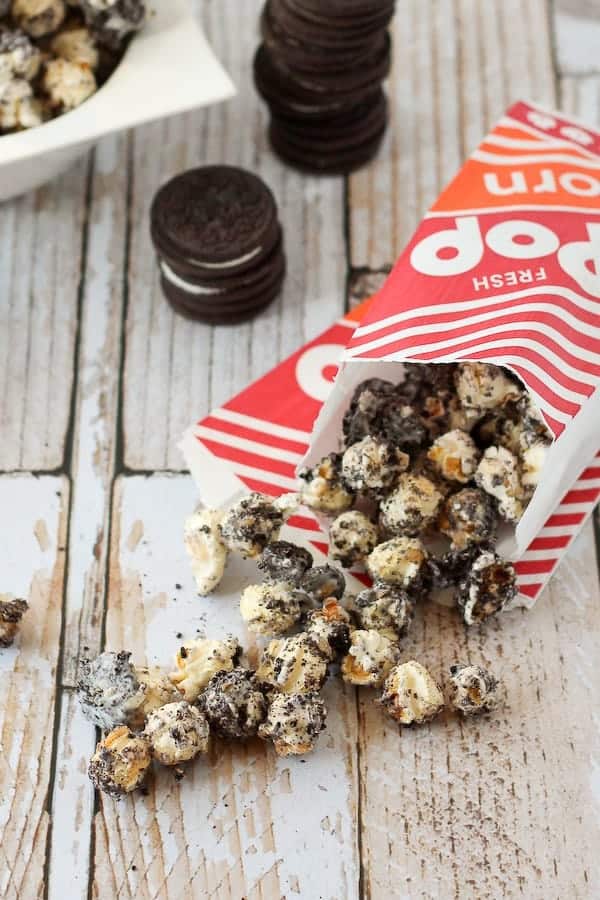 Verdict: Oreos. Popcorn. I think you all know how I feel about this.
Husband's take: Oreos. Popcorn. Is there a husband out there who wouldn't love this?
Changes I would make: NONE!
Difficulty: Easy.
Oreo cookies not your thing? Try these other popcorn recipes: Cool Ranch Popcorn, Biscoff Popcorn, S'mores Popcorn, Peanut Butter Popcorn, Popcorn Snack Mix, Peppermint Crunch Popcorn, Kahlua and Espresso Bean Caramel Corn, or Rum "Spiked" Caramel Corn.