New Email Series: FIVE Time (and Stress) Saving Cooking Secrets
I'm so excited to introduce you to my new (and completely FREE) email series: FIVE Time (and Stress) Saving Cooking Secrets!
Cooking can really feel like such a chore sometimes, can't it? Suzie Homemaker is always making something gourmet in her gorgeous kitchen, you're convinced that your kids might be the pickiest kids on the planet, you're feeling the social media pressure to eat clean/paleo/keto/whole30/gluten-free and you're ruining your health if you're not fully aboard the latest and greatest health trend train.
Life is complicated…cooking doesn't have to be! I can help.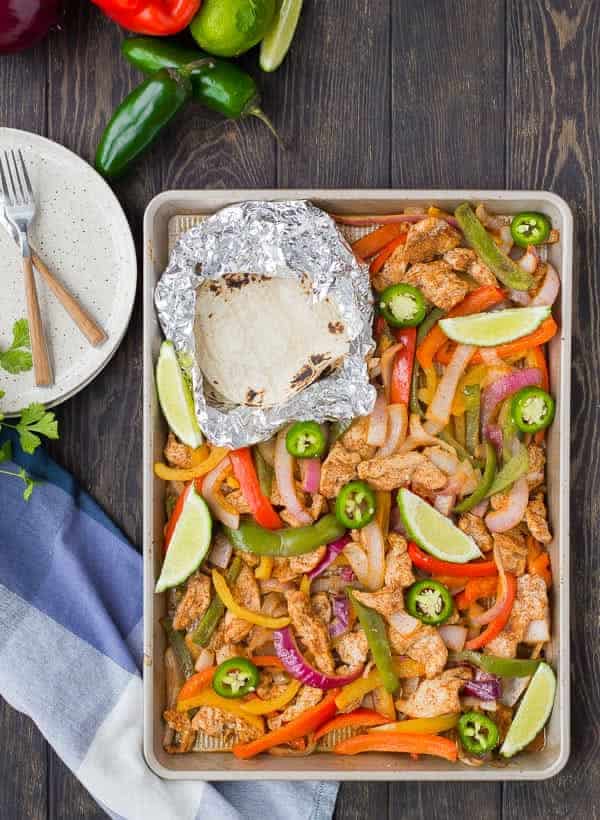 What the Email Series is About
There are over 1,000 recipes on Rachel Cooks! This email series will provide you with easy and free access to:
my BEST tips for taking the stress out cooking
my BEST recipes to help make dinner fun again
endless inspiration
Is This For Me?
If you:
are tired & stressed at dinner time
love to cook but are sometimes lacking inspiration
are feeding a family of picky individuals
reach for pre-packaged foods more often than you'd like
are in the drive-through or carry-out line more days than not
this free email series is for YOU.
Start enjoying cooking again, and start today!
Sign Up Here
PS: You can unsubscribe at absolutely any time and I will never, ever, ever sell your info…'cause that's just not cool!
Pictured: Sheet Pan Fajitas, one of my many 30 minute & one pan meals