Sharing by the Shore Food Blogging Retreat
I recently hosted a food blogging retreat in Northern Michigan – here's the full scoop! Spoiler Alert: We ate a lot.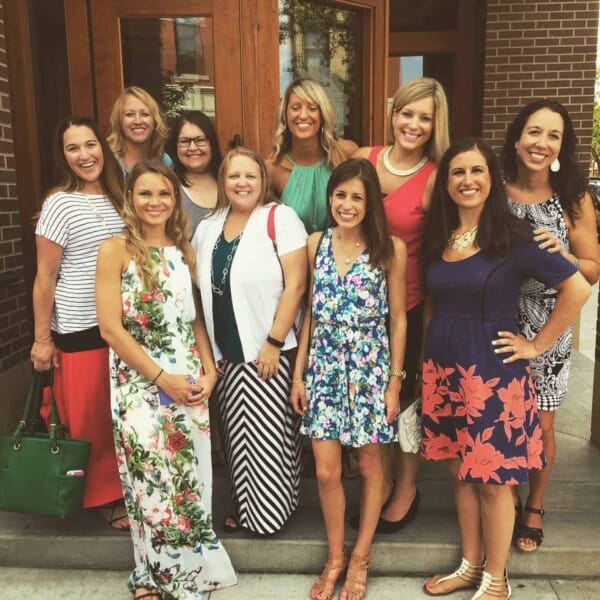 Early this month, I hosted a retreat for 10 food bloggers (including myself). It started when I was emailing Erin of Well Plated about something (I don't remember what anymore) and I said "I hope to finally meet you in person in 2015!" As a blogger, I've developed some great friendships with a lot of people whom I've oddly never met. I decided I was tired of that, so I emailed Erin back and said, "Do you want to plan a retreat with me and actually MAKE THIS HAPPEN?!?"
Thus begun six months of emailing, texting, and Google Docs. I'm pretty sure Erin didn't know what she was getting herself into.
Amazingly, she still likes me.
If you followed along with the hashtag #SharingByTheShore on Instagram, you likely got a glimpse of the fun we had during this retreat. I had only met three of these ladies in real life before the retreat, but it's as if I was spending the weekend with 9 of my nearest and dearest friends. It was so nice to FINALLY be able to have a face-to-face conversation and give them big hugs. I've been online friends with some of them for more than 4 years but this was the first time meeting them in real life.
Blogging is so weird.
The ladies that joined Erin and I on the retreat were:
Monique – Ambitious Kitchen
Katrina – In Katrina's Kitchen
Krista – Joyful Healthy Eats
Aggie – Aggie's Kitchen
Kristen – Dine and Dish
Liz – The Lemon Bowl
Brandy – Nutmeg Nanny
Deborah – Taste and Tell
Pretty phenomenal group, right?
We packed A TON into the weekend but also left lots of time for relaxation and short session where we learned SO much from each other. Grab a cup of coffee – this is probably going to be long!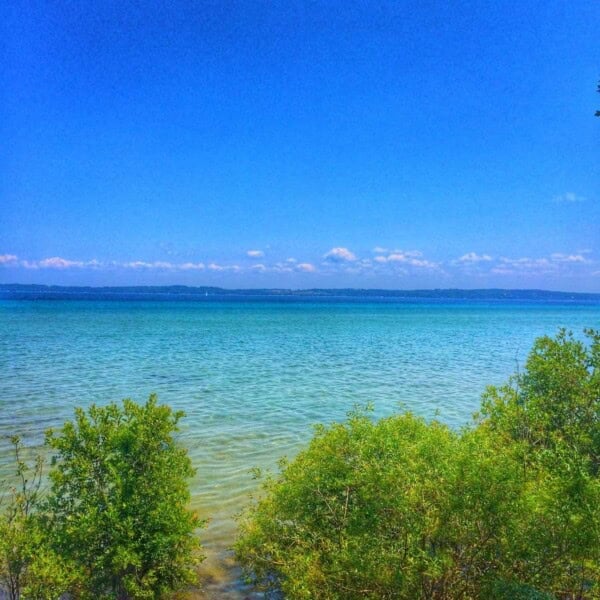 We hosted our retreat in GORGEOUS Northern Michigan. We rented a house in Suttons Bay and it was perfect for our group. Lots of space to hang out and talk…and eat.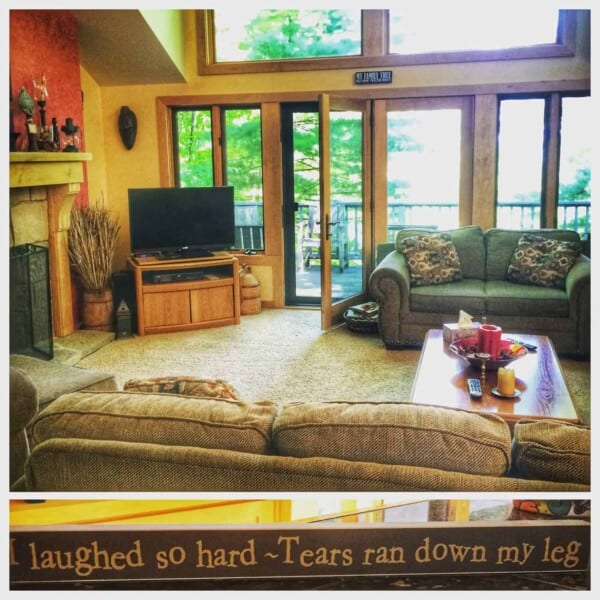 We divided our time between being at the house and being in Traverse City – and it just so happened to be Cherry Festival time! The city was hopping and we were happy that we had reserved a limo to take us around to all of our destinations. (Highly recommend them, by the way – very clean limo with a super nice driver!)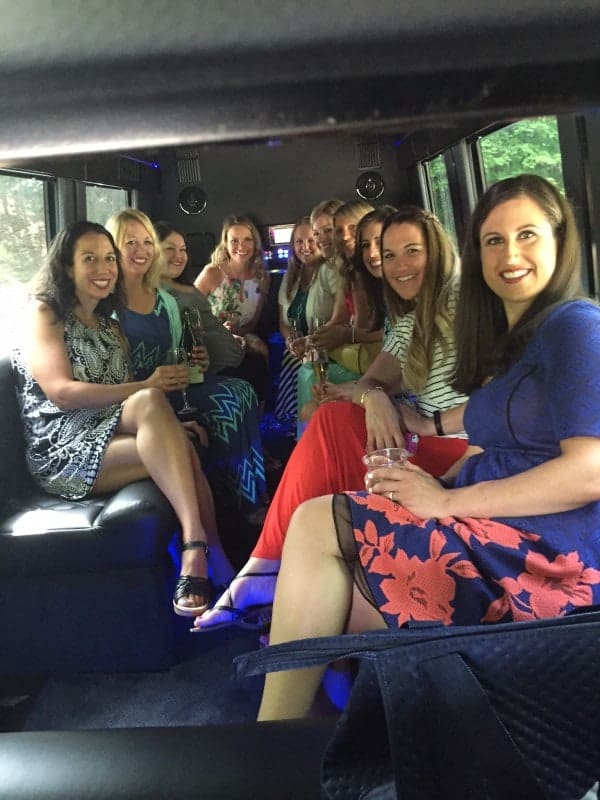 When we were at the house, we spent our time chatting, learning from each other, and of course, COOKING! We had some amazing sponsors on board to help us make our retreat possible.
My first HUGE thank-you goes out to Milk Means More. If you've been a Rachel Cooks reader for any length of time, the words "Milk Means More" probably ring a bell for you. They've been a long-time client and sponsor of posts on my site – and I'm currently working with them as a Dairy Ambassador. They're great to work with, they support Michigan dairy and Michigan dairy farmers (I live in MI, if you missed that), and they're a perfect fit for my site and my family. We go through a lot of dairy products. When I approached them about sponsoring this retreat, I was thrilled when they immediately jumped on board with the plan. Thanks to them, our retreat attendees had nothing to worry about financially except airfare. Thanks to them, I got to hug friends from Texas, Florida, New York, Utah, plus some other places!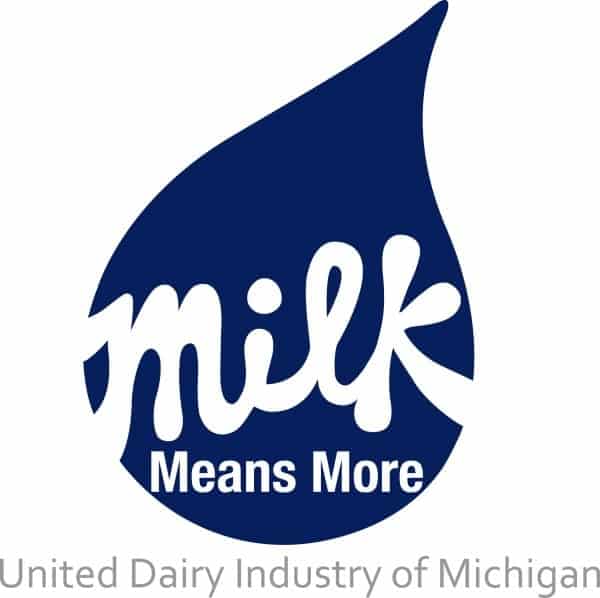 You can read more about why Milk Means More on Twitter, Facebook, YouTube, Instagram and Pinterest.
We cooked both breakfasts at the house plus one lunch and one dinner. Cooking together allowed us to not only do something we all love together, but also to spend a lot of time relaxing and learning from each other.
For dinner the first day, we had a phenomenal fajita bar. Door to Door Organics dropped off NINE boxes of delicious food for us to use throughout the weekend. Fitting it in my fridge was an adventure, but it was totally worth it!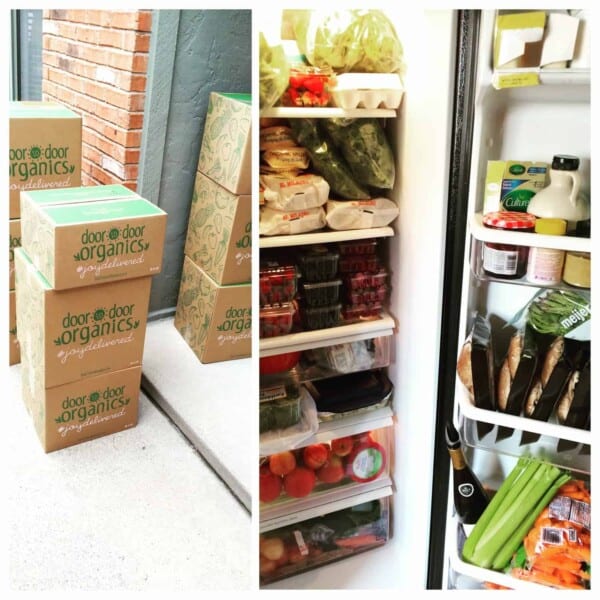 Brandy grilled steak, chicken and portabella mushrooms all rubbed with my fajita seasoning. They were all cooked perfectly!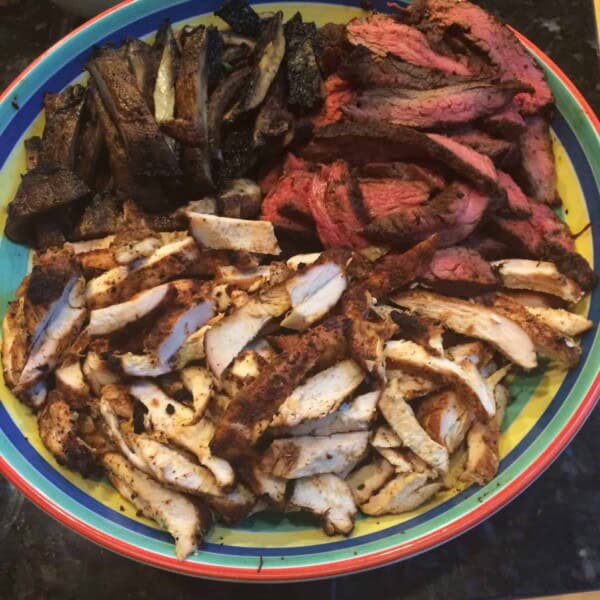 We served the fajitas with my slow cooker refried beans, chips with Sabra guacamole and salsas, and ALL the toppings! We had lettuce, tomatoes, cilantro, scallions, lime slices, and of course sour cream and cheese!
For dessert, we had hot fudge sundaes. I made my homemade hot fudge. In honor of Cherry Festival, all things dairy, and this retreat, I need to give my black forest hot fudge a special shout-out though! How perfect for cherry season! The hot fudge is unbelievably easy to make – sugar, cocoa, flour, milk and butter. Perfect on a bowl of ice cream.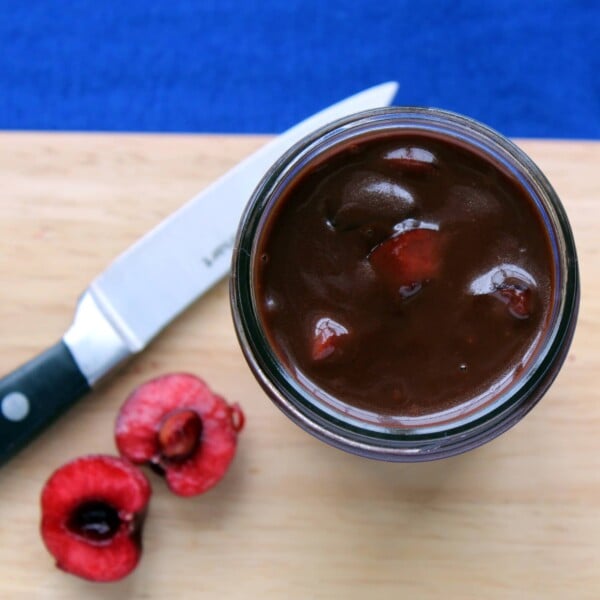 Our breakfasts were just as delicious as our fajita dinner. We wanted to give our attendees a nice taste of Michigan dairy and produce, but we didn't want them to feel like they couldn't eat anything else for the rest of the day.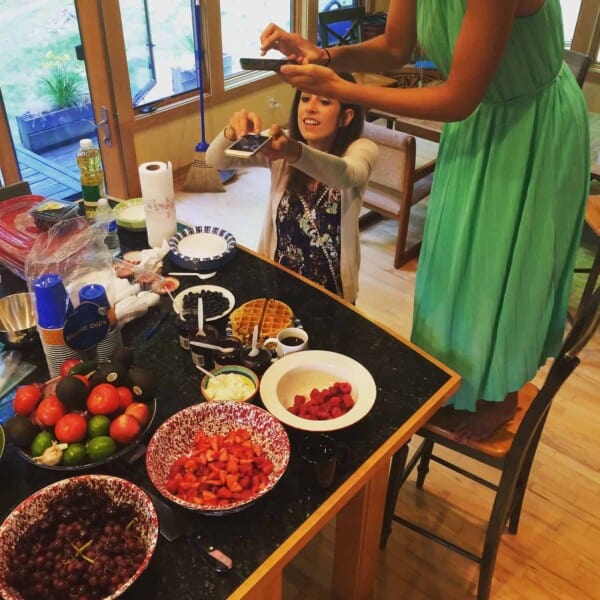 We had a terrific yogurt parfait bar one day and the other morning, we had a waffle bar. Bob's Red Mill kept things easy for us with their pancake and waffle mix and their granola. What's better than creamy yogurt topped with fresh fruit and granola?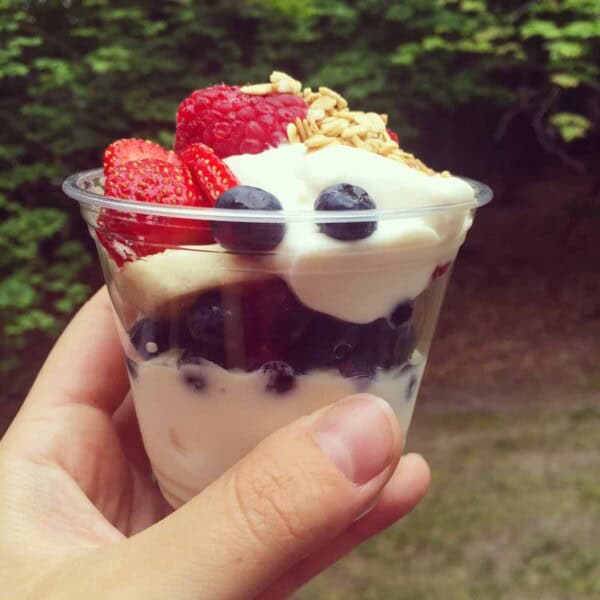 I think I've had it for breakfast every day since the retreat. The waffles were on the table quickly thanks to KitchenAid's Waffle Baker baking them up two at a time. These simple yet delicious breakfasts were perfect because we really wanted a laid-back, relaxed weekend. Especially mornings! More time for drinking coffee.
When we did venture out of the house, we were in for a treat! Before everyone else got there on Friday, Erin and I arrived early to set things up. We were thrilled to have Krista join us as well. We took a short (okay…it was pretty long) break from getting things ready to enjoy a wine tasting and some delicious food at Black Star Farms.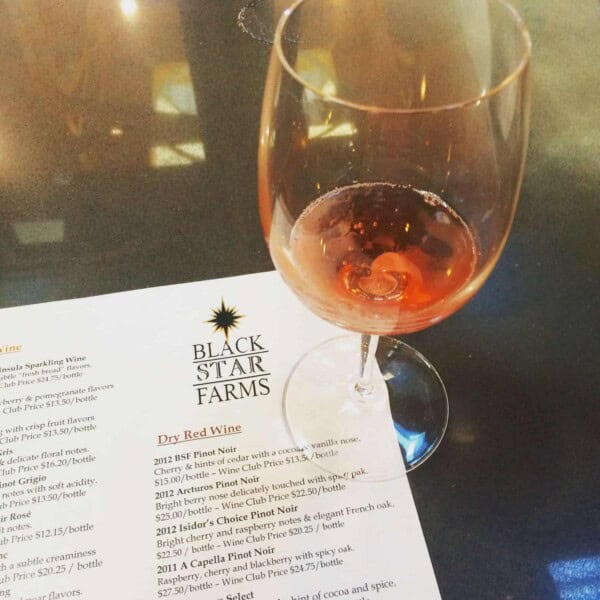 They hosted us in their new tasting room – the Barrel Room. We were treated like queens and we really enjoyed learning a lot about their wines. We also grabbed a quick dinner at their restaurant – Hearth and Vine. We shared a couple of pizzas (SUCH good pizza). One thing I found extremely interesting was that they use their grape skins in their pizza crust. They send them out to have them made into flour. It was delicious and gave the crust a really pretty color. And such a great way to reduce waste!
Once everyone arrived on Friday, we headed off to L. Mawby Winery. This one is one of my favorites so I was so excited to introduce everyone else to their sparkling wines. We had a perfect day and a reserved area overlooking the vineyard. Larry Mawby himself hosted our tasting – does it get any better?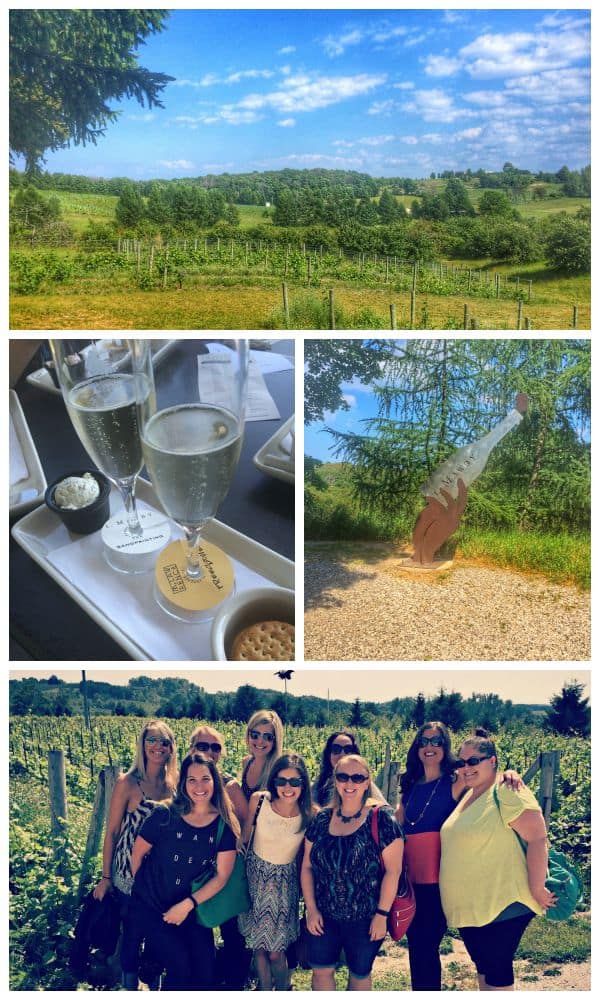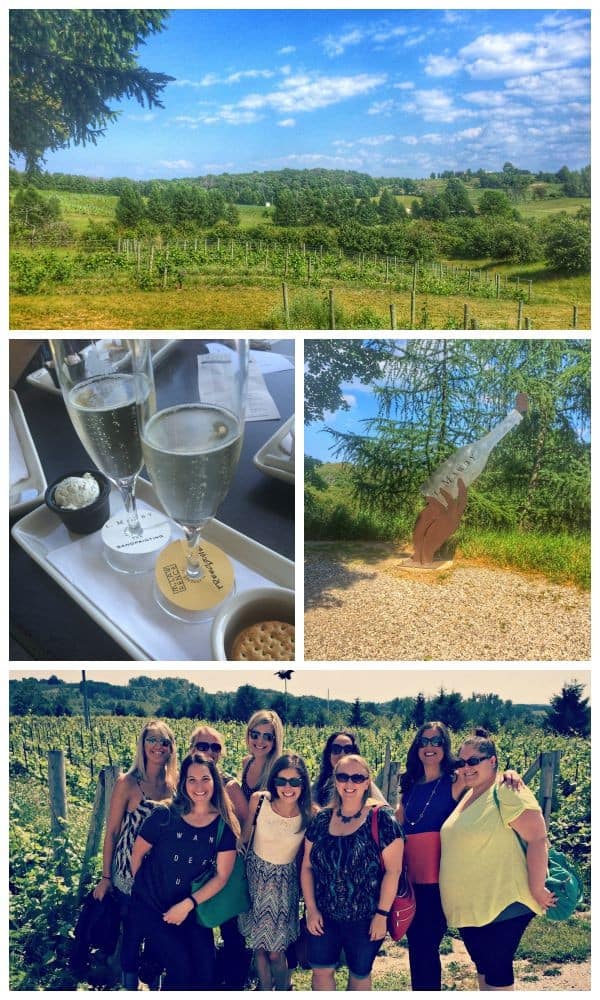 On Saturday of our retreat, we hopped in the limo and headed into Traverse City. We started at Cherry Republic where we got a tour from their Chef.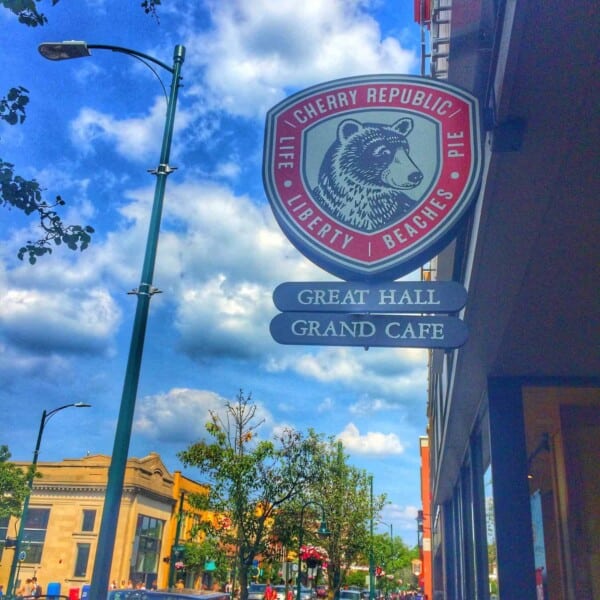 Chef Tony showed us around the store. We sampled their products and learned about the history of the store and brand as well as the future. I can say I'm officially a loyal customer (always was a fan but now it's completely solidified). I could drink their cherry salsa and I'll never stop thinking about the pizza they served us.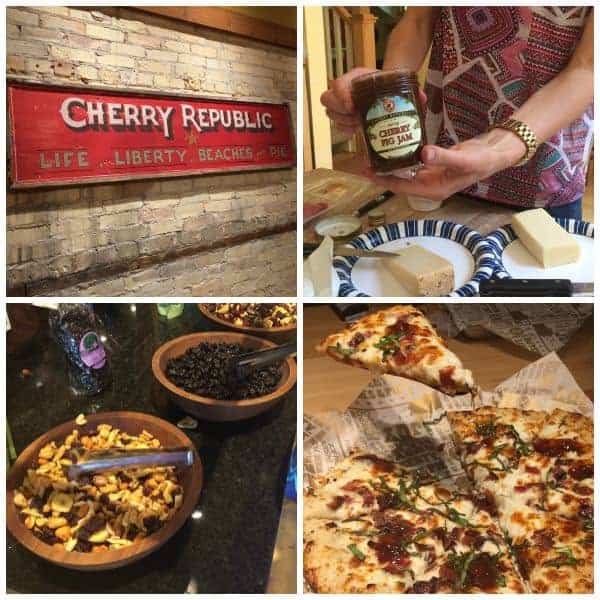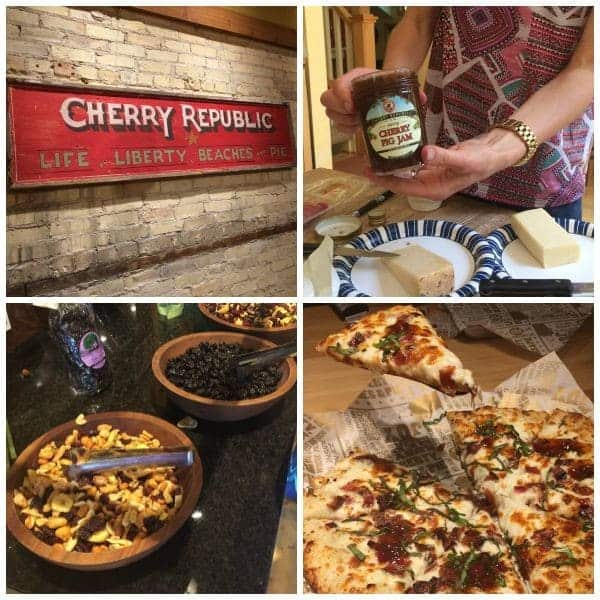 After our visit at Cherry Republic, we spent some time walking through Traverse City and showed the ladies the beauty of Lake Michigan and the Grand Traverse Bay.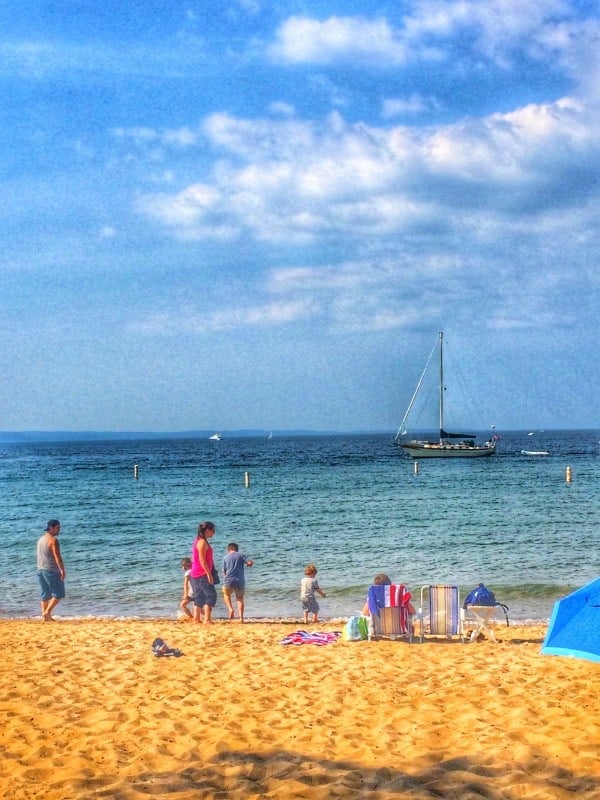 The limo picked us back up and took us to our next destination. Aerie – the crown jewel of the Grand Traverse Resort and Spa.
The views were absolutely breathtaking and the food — ohhhhh the food. We were treated to a wonderful dinner thanks to the staff and management of Aerie, but I would go back in a heartbeat and pay for that dinner with my own money.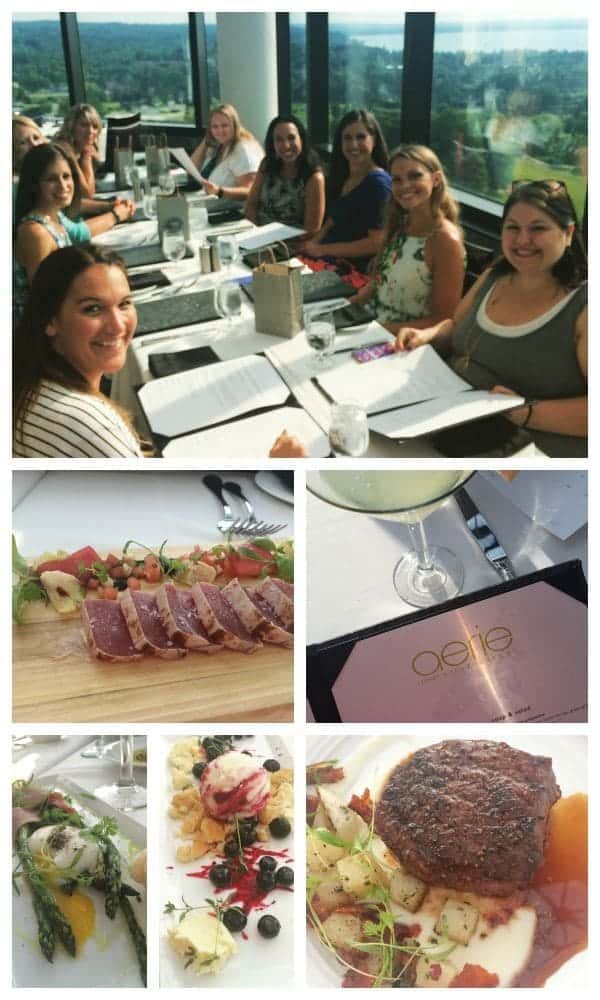 I think we were there for about three hours – it was a feast! Here are some things that I had the pleasure of trying:
Spice-crusted artichokes with toasted pine nut, Michigan honey comb, mint, coriander, fennel
Fried five spice pork belly with grape jelly, candied peanuts, brioche puree, crispy spam, shiso
Steamed clams with house made chorizo, white beans, grape tomato, basil, garlic, olive oil, grilled focaccia
Seared ahi tuna with watermelon salad, pickled rind, black garlic puree, soy tonnato sauce, basil, mint
Grilled asparagus salad with prosciutto, poached egg, béarnaise, tarragon, mint, pecorino (You guys, the béarnaise was fried! I've never had anything like it. SO good.)
Filet mignon with truffled potato, candied bacon, cipollinni onion, chervil
Blueberry Summer for dessert – this had fresh blueberries, lemon cream, thyme shortbread, blueberry cremeaux, crème fraiche and lavender ice cream, crystallized thyme, and fresh flowers.
To drink: Our server recommended the "Sparkling Pear" so I went with that! It was Absolut pear, simple syrup, lemonade and prosecco – and it was delicious.
Seriously such a good meal – if you're planning a trip to Northern Michigan, don't miss Aerie.
The next morning I took a quick walk before breakfast. I was going on about 4 hours of sleep but I had a long drive ahead of me and after that decadent dinner, my body was craving exercise. I walked down to the water and it was so peaceful and energizing at the same time. Exactly what I needed before saying goodbye to my dear friends and getting back in the car to head home. I left tired – but rejuvenated, inspired, and excited for the future of Rachel Cooks. I'm pretty sure we're already planning for next year.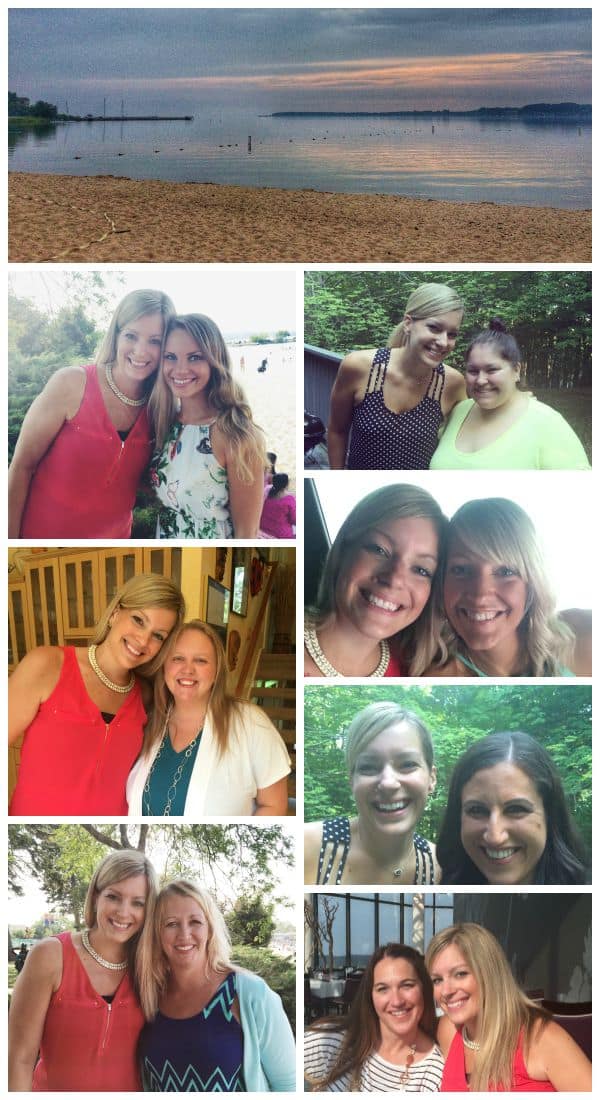 In addition to great food and outings – we also provided our attendees with some serious swag! Here's what everyone got:
Phew! Anyone make it to the end or is it just me left here by myself with my cup of coffee?
PS: Come back tomorrow for one more exciting story from Sharing by the Shore….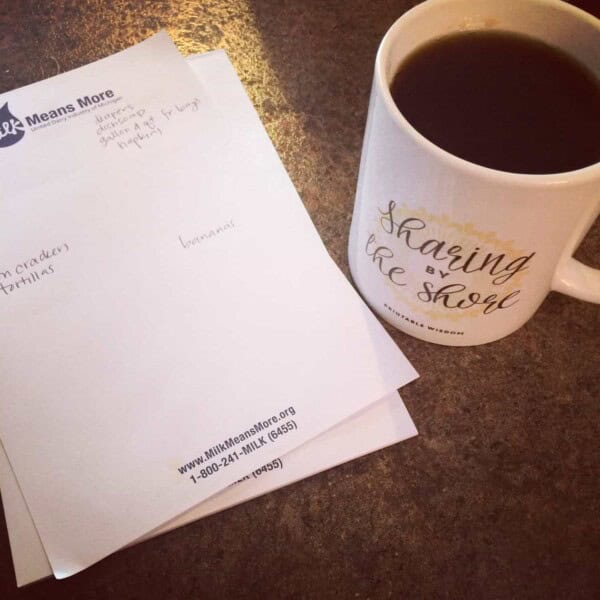 Disclaimer: Our retreat was sponsored by Milk Means More. Erin and I received no compensation other than retreat activities and swag for planning the retreat. All brands involved in the retreat were carefully selected by Erin and myself – brands we already know, love and use in our own homes. We wanted to enjoy the retreat with our attendees while naturally sharing brands we love with our readers and followers. I was not compensated or asked to say anything positive about any of the brands. Thanks for reading!