Secrets Revealed – Parenting Tips and Tricks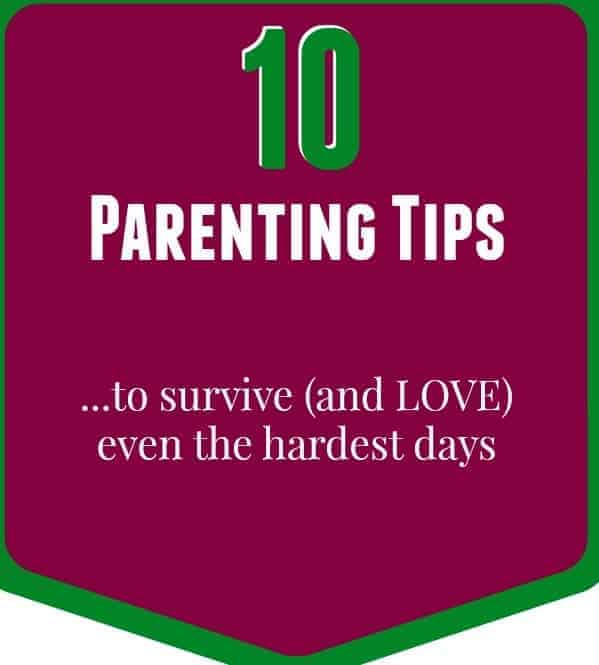 We recently moved, as you all know. I was super excited to find out that a young couple lives next door — they have a daughter who is about a year old. The other day, I was on my deck taking a picture of a recipe I just created and she happened to be taking out her dog.
So, I felt as though I should explain that I'm not just some weirdo taking pictures of my food on my deck. Even though I am.
I told her about my blog and she asked "How do you do it all?"
Gooooooood question.
Side note: Now I'm not only the weirdo who takes pictures of my food on my deck but I'm also the weirdo who talks about my new neighbor on my blog after I told her about my blog. So she's probably reading this. Hi Julie!
Her question is a good one though and one I'm sure many people consider. Maybe it seems like I have it all together (hahahaha, not true.)
When Fisher-Price* asked me to talk about my tips for parents it was a little hard to narrow things down.
I'm going to break it down for you — my top 10 tips and tricks for parents. Keep in mind that this list is by no means exclusive. There are thousands of things that can make parenting easier. These are ten that have helped me survive the last four years.
10. Have fun. Dance around like a crazy person in your living room to your daughter's favorite song — even if that same song makes your ears bleed. Be a human jungle gym. Sing at the top of your lungs. Let your kids see a goofy side of you that is reserved just for them. Basically, act like a kid. They'll love it and I guarantee you'll both end up laughing.
9. Tuck away some toys in a closet. They don't have to be new toys. Any toys. Then, on a rainy day or when you're sick with a cold or something, pull out these toys. The kids will feel like they are getting new toys and you'll get 10 minutes of silence. Maybe even 20! Or give them a graham cracker. That always buys me a few minutes too.
8. Accept help. Have a friend who has offered countless times to watch your kids so you can unpack that last box? TAKE HER UP ON IT. Your husband offers to take the kids out to play in the backyard while you take a shower? TAKE HIM UP ON IT. (My husband is amazing at doing this, by the way.) And don't feel guilty about it. Say yes, have your time to yourself, say thank you. Everyone will be happier. And you know what? If no one is offering help…it's okay to ask for it.
7. Have a flexible schedule and a routine. It's probably pretty obvious to you that I have a type-A personality. So a schedule is important to me. If I don't know what's happening or what's coming next, it stresses me out. I also think that a schedule is important for kids. Buuut I also realize that a strict schedule isn't realistic for everyone. I'm just saying do your best. The routine part of it is key too. Kids do best when they know what to expect. Repetition and routine helps with this. For example, our bedtime routine is pretty simple, but it's the same every night. Clean up toys, brush teeth, put on pajamas, pray together. N says goodnight to E and daddy and then mommy talks to N for a couple minutes about how much she loves him and then she puts him to bed. Meanwhile, daddy is spending a minute with E. Then I head over to E's room and chat with her for a few minutes. Kisses…and we're done. This isn't to say that she doesn't repeatedly come out of her room and try to stay up later, but the routine helps. They know what is coming and there is a process that gets them there.
6. Coffee.
5. Find friends who are going through the same thing. This sort of falls into place naturally when you stop hanging out with people after 8 pm, but it is so important to have the support of people who know what you are going through. The people who won't judge you when you're saying crazy stuff or when you're walking around in dirty clothes. The people that bring you Starbucks when you're having one of those days. My good friend Suzie once brought me Starbucks when I was potty training my daughter and trapped inside of the house for three days, powering through and cleaning up lots of messes. These are the kinds of friends you need in life.
4. Make easy meals. There's a time and a place for filet mignon with sautéed onions in a red wine sauce and duchess potatoes and Monday night family dinner ain't it. Now of course, easy meals don't have to come from the freezer or a box. (Sometimes they do though — this here is a NO judgement zone! My family members are no strangers to a frozen lasagna.) If you're stuck, here are some of my favorites: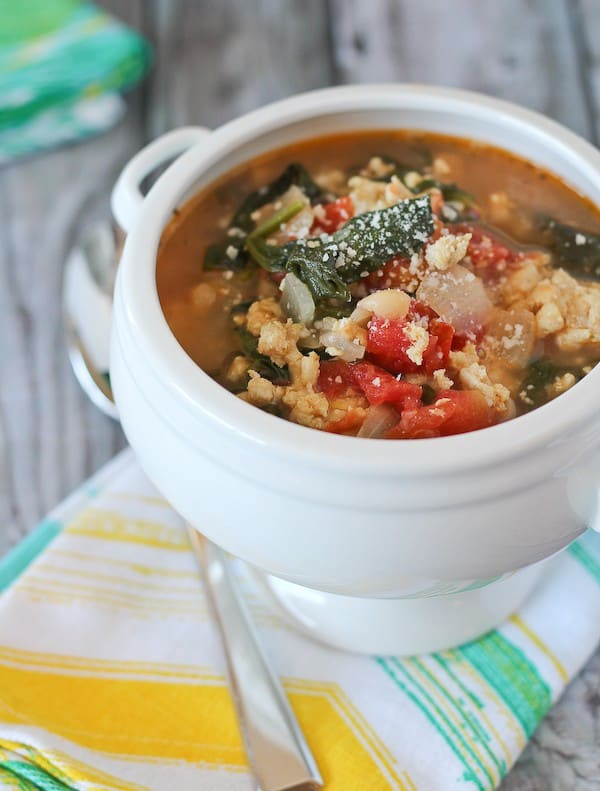 3. Don't sweat the small stuff. Many parents will tell you this if you were to ask them for one single piece of advice. Before you know it, the kids will be grown up — so now is the time to focus on the joys of parenting. Not the cheerios on the floor. Or the dishes in the sink. Or even the crayon on the wall. Or if your kid is one and hasn't walked yet (totally normal!). Enjoy their cute little rear crawling all over your living room. You'll miss that view when they are pulling stuff off of your counter.
2. Make your kids a PRIORITY. PLEASE. I firmly believe that kids should be able to play on their own but if your kids are really acting up, try sitting down with them and reading them a book. Or have them show you how one of their favorite toys works. Or get out the paper and crayons and draw. I guarantee you'll see a change in their behavior for the better.
1. Pray. When your strength and patience might have stayed in bed with your wrinkled sheets — it's amazing what a difference a little prayer will make. I also pray aloud with my children with I'm approaching that screaming-pointing-ohmygoodnesschild!!!! point. You'll be pleasantly surprised by the effect it has on both you and your child.
What would be on your list of tips for parents? I'd love to hear from you in the comments!

**Disclosure: This post is part of my ongoing partnership with Fisher-Price as a FP Insider. I have been compensated for my time but all opinions are as always, my own. Thanks for supporting my blog by reading about brands I love.