25 Naturally Green Foods for St. Patrick's Day
Just because it's St. Patrick's Day doesn't mean you have to get out the green food coloring! Try these 25 naturally green foods for St. Patrick's Day – or any day!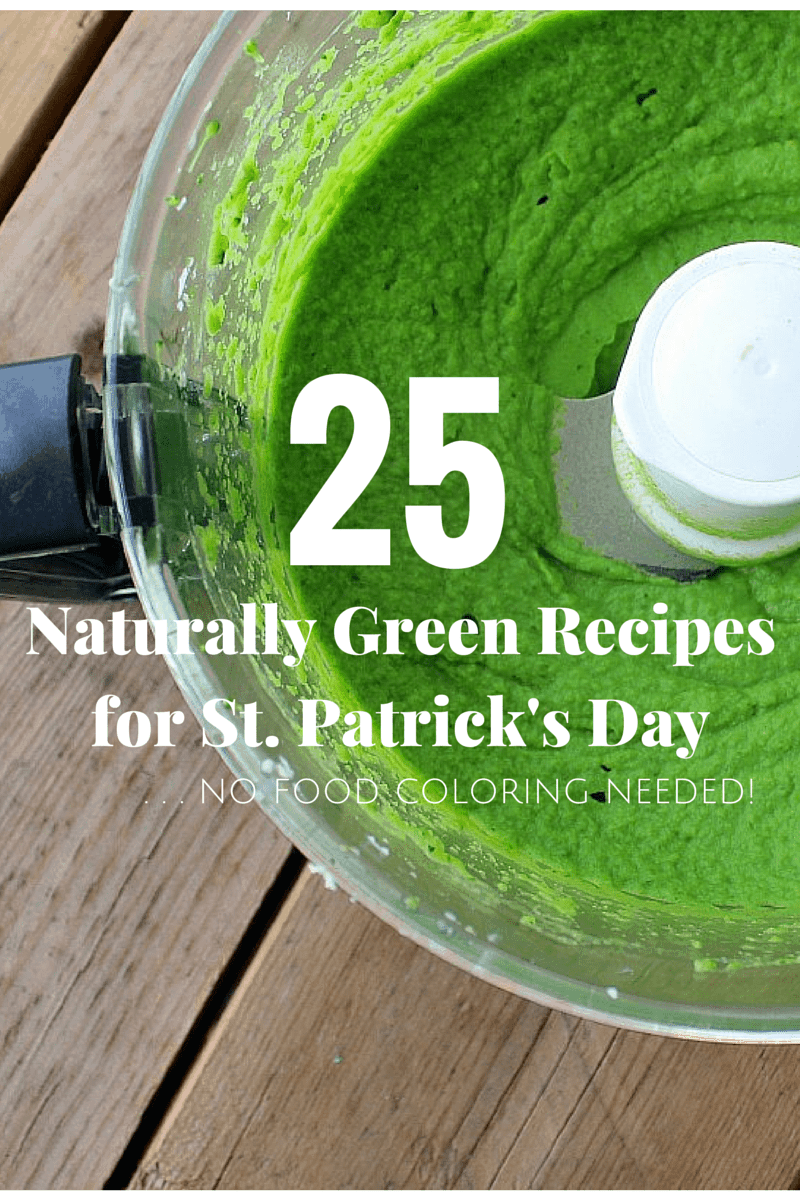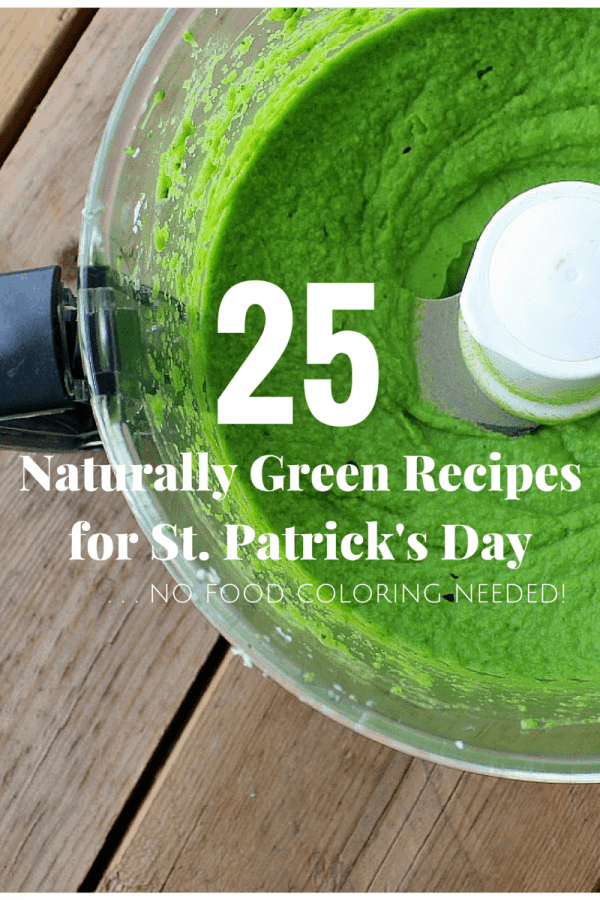 St. Patrick's Day is right around the corner! Right now I'm in Chicago connecting and recharging along with 11 of my blogger friends. Just in time to see the Chicago River dyed green to celebrate this fun holiday! I wonder if the river is colored with broccoli, avocado or basil….
While I mull that over, try one of these 25 great recipes we compiled. None of them contain dye but they are all beautifully green and perfect to celebrate St. Paddy's Day! Really, they'd be delicious any day of the year. Enjoy!
Whole Wheat Pasta and White Beans with Broccoli Pesto {Rachel Cooks}
Super Green Quinoa Salad with Basil and Pistachios {With Food and Love}
Green Mashed Potatoes {Simply Recipes}
Green Goddess Dressing {Simply Recipes}
Lemon Basil Vinaigrette Dressing {Rachel Cooks}
Fava Bean Dip with Goat Cheese and Garlic {Simply Recipes}
Healthy Shamrock Shake – Avocado Mint Smoothie {Well Plated}
Mojito Milkshake {Rachel Cooks}
Green Monster Smoothie {Naturally Ella}
Avocado Deviled Eggs {This Mama Cooks}
Cucumber Ribbon Salad with Yogurt Herb Dressing {Rachel Cooks}
Avocado Mac n Cheese {Two Peas and Their Pod}
Healthy Shamrock Shake {An Edible Mosaic}
Asparagus Spring Pasta {Naturally Ella}
Spring Pea Crostini {What Gaby's Cooking}
Minty Pea Pesto {Cookie and Kate}
Strawberry Kiwi Tartlettes {Love & Olive Oil}
Pea, Mint, and Feta Fritters {Gourmande in the Kitchen}
Edamame Dip {Rachel Cooks}
Three Pea Stir Fry {Recipe Girl}
Creamy Pea Crostini with Pancetta {Rachel Cooks}
Avocado Cilantro Hummus {What Gaby's Cooking}
Smashed Chickpea and Avocado Salad Sandwich {Two Peas and Their Pod}
Avocado Toast with Cilantro Lime Cashew Cream {With Food and Love}
Creamy Green Vegetable Soup with Bacon {Always Order Dessert}