Stitch Fix Review
It's been awhile since I've posted a Stitch Fix review. I now finally, in our new house, have a full length mirror. Unfortunately, it was affixed to the door when we moved in. So, it's too low for me. The people who lived in the house prior to us must not have been 5'10" like I am. This leaves me with two options for photos. Cut my head off (awkward), or crouch down (super awkward).
Lucky for you, you get to see a little of awkward and a little of super awkward!
If you're wondering what in the world Stitch Fix is, make sure to read my other posts/reviews, they're all just about as glamourous as this one, which is why I am a food blogger and not a fashion blogger.
Stitch Fix Review #1 – poorly lit selfies and no makeup.
Stitch Fix Review #2 – Ben took the photos (way better than selfies), kids make an appearance (YAY!), and outtakes.
Stitch Fix Review #3 – I'm kinda loving my hair in these.
Stitch Fix Review #4 – I can't believe I post this junk online. Yeesh. Wearing that dolman top as I type this though.
If you are intested in signing up for Stitch Fix (it would make a great gift too!) – sign up here (referral link).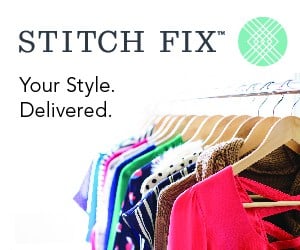 Alright enough excuses and chit chat – here is what I got in my box. Spoiler: I kept everything. And ugh! My mirror is dirty.
RD Style Vivianna Open-Draped Knit Cardigan ($68.00) and Just Black Connely Skinny Jean ($78.00)
Loved the cardigan – and I asked for some dark or black skinny jeans so I was really happy with these.
Daniel Rainn Bilson Pleat Detail Tunic ($74) and Kut From The Kloth Denna Dark Wash Skinny Jean ($78)
Again, please excuse the less than perfect photos. I was a little so-so on this tunic, but I ended up keeping it. I had asked for a longer tunic and they delivered with this one. The color isn't one I typically wear (I prefer brighter, bolder colors usually). But I kept it. Haven't worn it yet though.
Loved the jeans – I've already worn them a lot.
Ezra Graison Chevron Mixed Print Dress ($68)
I actually didn't LOVE this dress but if you keep all the items in the box, you get a 25% discount. Since I liked everything else – this dress was basically free. So I kept it.
So that's my latest Stitch Fix! Almost didn't share, but the verdict on Facebook was that you were interested. Meaning, I asked and two people said that I should share. Two is enough for me!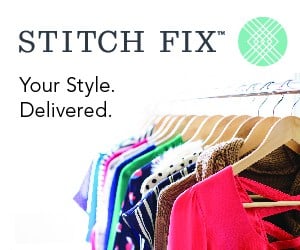 Disclosure: I'm not being paid to write this post but if you click through one of the links here I do get a referral credit. I'll love you forever – I need all the fashion help I can get.