Stitch Fix Review #3
Okay, so I have a problem.
Every month when my Stitch Fix ships, I'm able to go online and see what they sent. Not photos, but the names of the items. What do I do? Copy and paste that into Google to see if any other bloggers have received the same items so I can get a sneak peek.
Isn't that horrible?
There is still a little element of surprise though, because I don't know what colors they are sending me and I don't know how they will fit me. (Although, thus far with Stitch Fix, fit has been nearly 100% perfect). Sometimes Google turns up no results — so then that particular item will also be a surprise.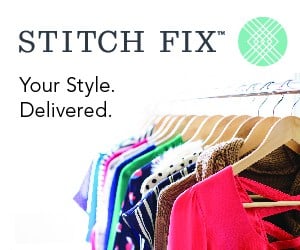 To back it up a little, if you've missed my first two Stitch Fix reviews, you can see them here:
In the first post, you can read more about the service, but basically, they match you up with your own personal stylist. Each fix they send, you give them feedback and then (theoretically), your next fix will be even more perfect.
The service costs twenty bucks per box but that goes towards any items that you purchase. So as long as you keep at least one item, that 20 dollars will contribute to paying for the item. If you keep all 5 items in the box you get 25% off. I almost did that this time.
Ben took photos for me last time but this time I went back to selfies in the mirror. We were having people over and I was rushing to take the photos before everyone got to our house. And he was in the shower.
Here's what I got:
Cassy Clover Chandelier Earrings ($28)
These were cute. I really liked these. Maybe I should have kept them? The price tag, while it isn't horrible, kept me from getting these. I'm really plain-jane when it comes to jewelry and almost always wear one pair of sparkly hoops that my husband bought me. Sent them back.
Addison Striped Knit Cardigan ($48)
Loved this cardigan! It's funny, because it was similar in style to the cardigan I got in my last fix, but Ben didn't like that one so I sent it back (still wishing I hadn't, though!). Turns out he loved this one. Don't ask me. I don't understand. But this one was a keeper. I think it will be really versatile.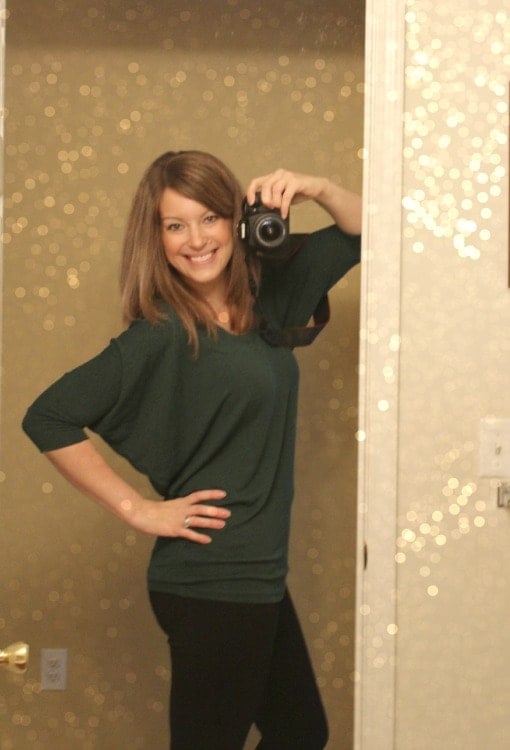 Risso Skinny Ponte Pants ($88)
I'm wearing these in all of the photos. My husband dubbed these his "favorite pants ever." For me, of course. Not for him. Ha! These fit like a glove (a very tight glove) and jegging-type fabric. Comfy and versatile. They'll be fun to dress up or down and I can wear them with boots or flats. Keeper! I threw some bokeh in the photo just for the heck of it and because I'm a dork. It's December after all. Let's be festive.
Isaias Colorblocked Long Sleeve Sweater ($64)
This one. I pretty much knew I wouldn't like it when I pulled it out of the box. It was far too boxy, very wide on me, except the sleeves were too tight and too short. If the sleeves were a bit longer, I might have kept this. If I kept the earrings, this item would have been free thanks to the 25% discount if you keep the whole box. I thought about it and came close but knew I wouldn't get any use out of this shirt which is why I chose to sent both this top and the earrings back.
(Side note: E loves to wear her headbands on her forehead rather than the top of her head. I think she does it just to drive me bonkers. I'm quite sure of it, actually.)
Aleah Heathered V-Neck Dolman Top ($48)
When I Googled this shirt, I did't think I would like the shape of it (webbed arms, anyone?). But as soon as I put it on, I knew it was a keeper. Super flattering and so comfortable. Loved the color too. I'm wearing it in the bokeh photo too in case you missed that.
What do you think? Did I keep the right items? Send the right ones back? Should I have kept the whole box?
Disclosure: I'm not being paid to write this post but if you click through one of the links here I do get a referral credit. I'll love you forever and we'll both end up with cute new clothes. Treat yourself to it for Christmas!