Southwestern Homemade Wheat Thins
Just like the traditional wheat thins you can buy in the store except with a fun southwestern twist, homemade wheat thins are so easy to make!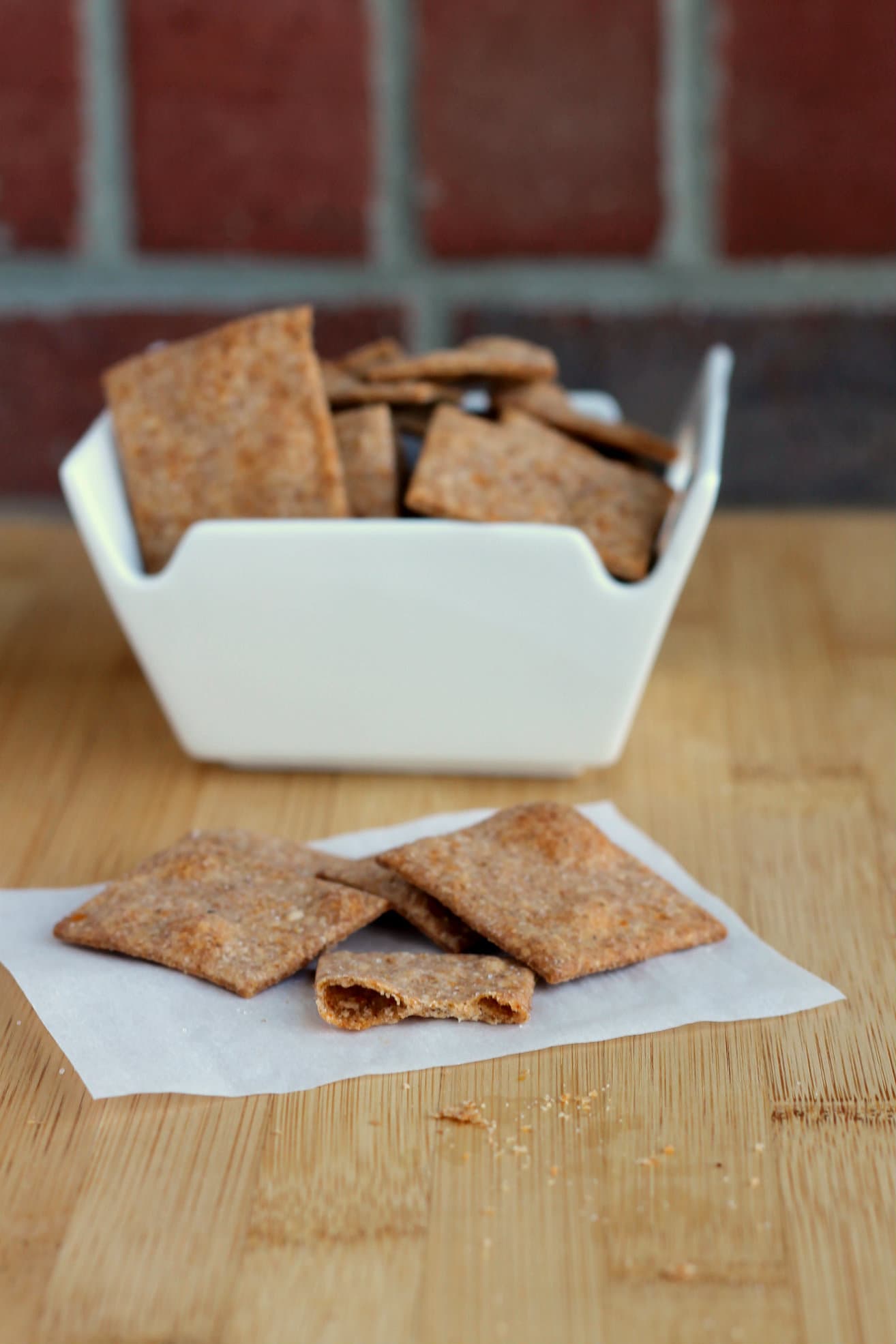 I've been having fun trying to make lots of store-bought products at home. My new endeavor is wheat thins. These homemade wheat thins are really easy to make, full of great whole wheat flavor, and they even have a fun twist, thanks to my favorite thing, homemade taco seasoning.
Oh, and by the way, I'm a new contributor over at Food Fanatic. I'm the resident snack fanatic.
Popcorn.
Crackers.
Popcorn.
Popsicles.
Popcorn.
Sweet treats.
Popcorn.
As you can imagine, "Snack Fanatic" is a fitting title. I'm excited. I'm in great company too — all the contributors are not only friends in the blog world but people whom I respect and admire.
They must have lost their mind asking me to come join the team.