Holiday Funfetti Shortbread Cookies
***Please note: If you have a good memory, you'll probably catch in this post that today is not my due date. Yesterday was actually my due date, but considering the recent events in Connecticut, Katrina and I decided to hold off on this post until today to participate in a day of remembrance and prayer yesterday.***
~~~~~~
Today is my due date!!!! When Katrina asked if I wanted to participate in I'll Bring the Cookies 2012, I said sure, let's do it on my due date!
I'm totally psycho. I had so much fun doing this last year so I wasn't about to let some minor little detail like a due date get in my way of participating! Plus–it was actually kind of helpful. I'm ridiculously type-A and this meant I would have to get one more post scheduled and ready to go, way in advance. Which means more fun recipes for you to enjoy, regardless of what might be happening on this side of the computer. (Yikes, I don't even want to think about it.)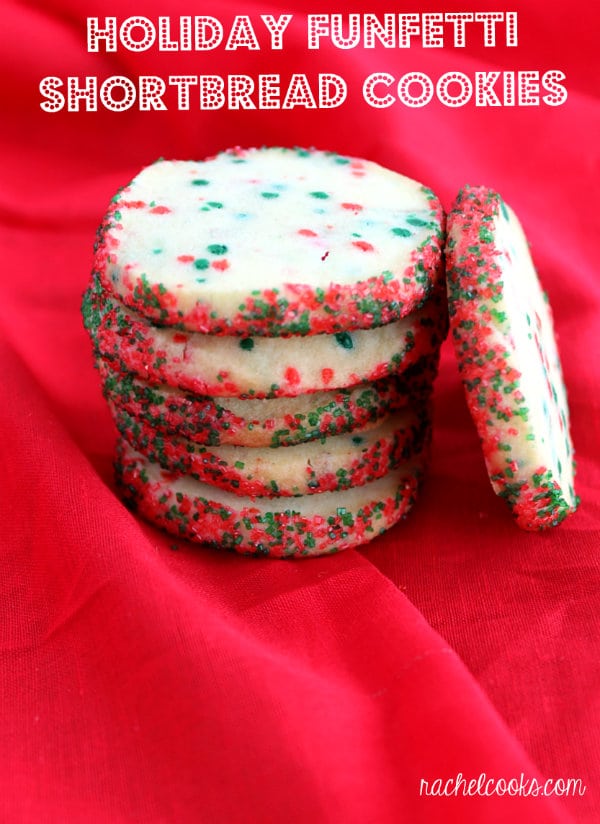 Head on over to Katrina's for more pictures and the full recipe!