Chicken Tortilla Soup
Hi Friends! I've been in sort of a food blogger funk lately where I'm more in the mood to do…umm….nothing rather than blog. But here I am! This soup is easy to throw together, even when you don't feel like doing anything. Plus it is healthy and delicious. I adapted it from Everyday Food Light, which I just reviewed on Thursday. Make this soup tonight and enjoy!
Chicken Tortilla Soup
adapted from Everyday Food: Light
1 tablespoon olive oil
1/2 yellow onion, diced
1 teaspoon chili powder
1/2 teaspoon cumin
2 cans diced tomatoes and their juices
2 cans black beans, drained and rinsed
cooked meat from one whole chicken (I used a rotisserie chicken)
2 cups chicken broth
2 cups water
10 ounces frozen corn
salt and pepper to taste
1 cup crumbled tortilla chips
1 tablespoon fresh lime juice
lime wedges and additional tortilla chips for serving, optional
1. In a large saucepan or Dutch oven, heat oil over medium heat. Add onion and cook until softened and translucent. Add in chili powder and cumin and cook for approximately one more minute.
2. Add tomatoes and their juice, beans, chicken, chicken broth, corn, water, and corn. Add salt and pepper to taste, remembering that you will be adding the tortilla chips later which contain some salt.
3. Turn heat up to high and bring soup to a boil. Reduce to a simmer (medium-low heat), add tortilla chips and cook until softened (about 2 minutes). Remove from heat and stir in lime juice.
4. Serve with a lime wedge and more tortilla chips. And…a Dos Equis. With lime.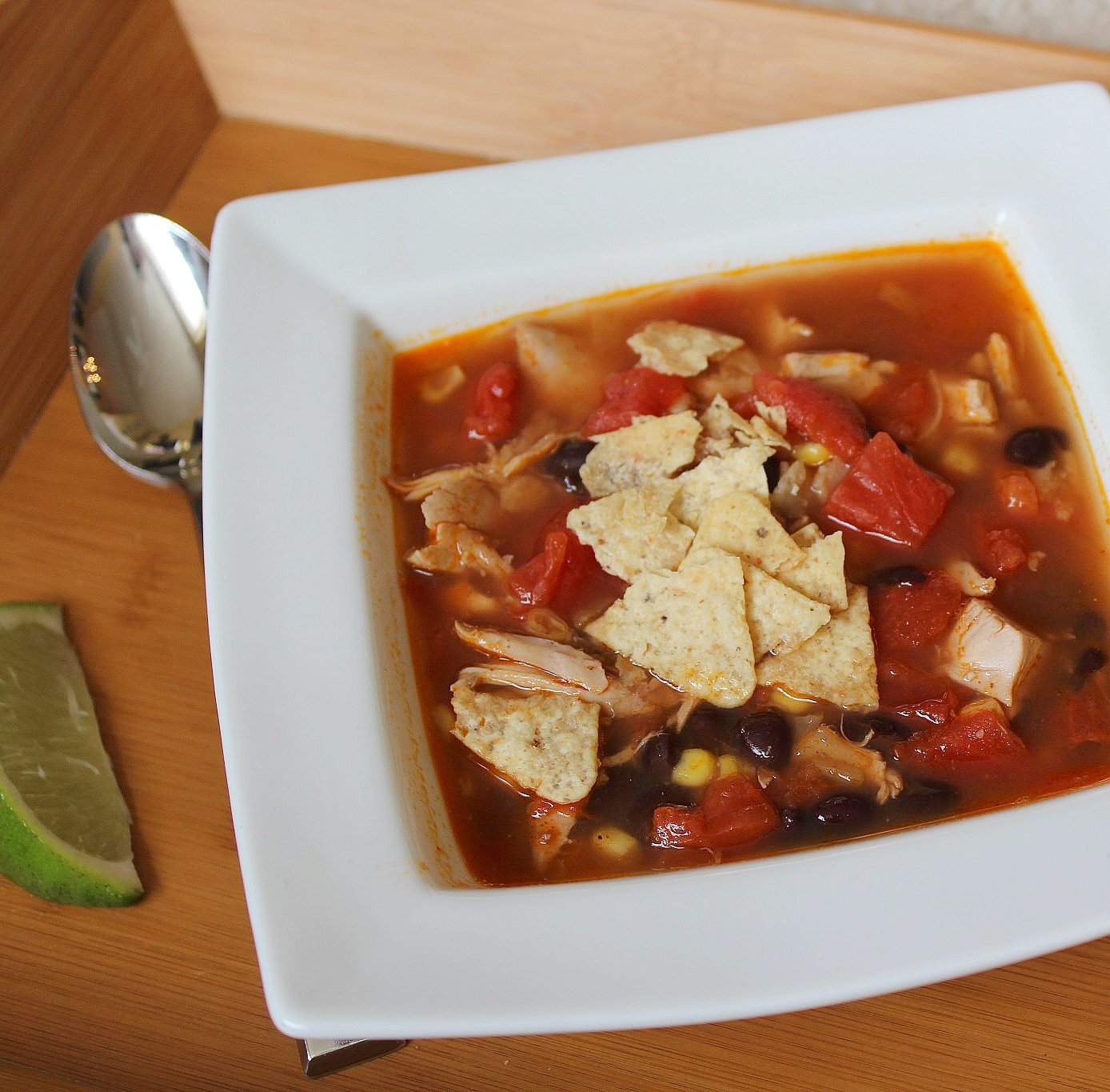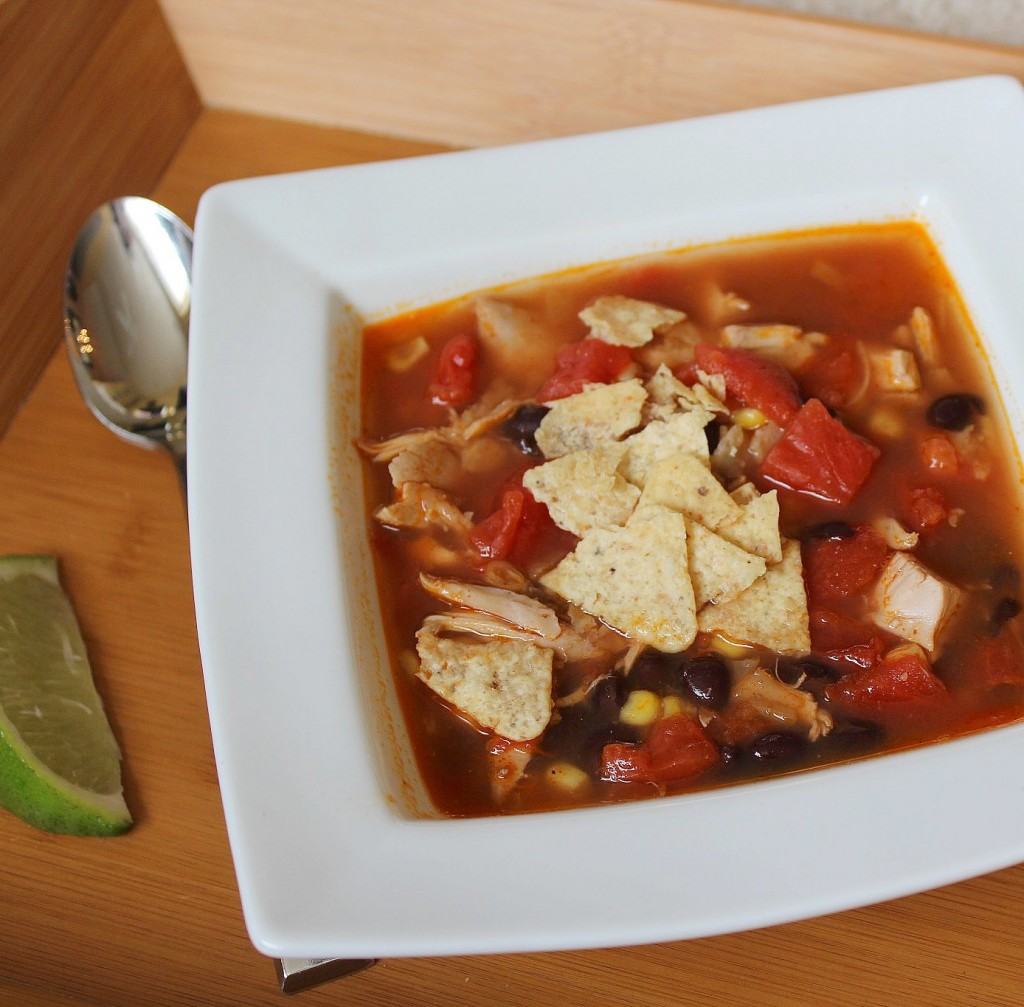 Verdict: Delicious! The kind of meal that fills you up but doesn't make you feel heavy and gross.
Husband's take: He LOVED this! He really likes my white chicken chili which has similar flavors, but preferred this to that.
1 1/2 year old's take: She loved this too, I drained hers so that she just had the chunky stuff and not the broth.
Changes I would make: None are necessary, but if Ben was away I could easily eat this vegetarian–plenty of protein from the beans. If you are a true vegetarian, leave out the chicken and use vegetable broth instead of chicken. Also, for vegetarians AND meat-lovers, if you have cilantro–throw some of that on. And diced avocado. Yum!
Difficulty: Easy, quick, and healthy.