Happy Labor Day!
Just popping in to say hello and wish everyone a Happy Labor Day! I hope you are enjoying a relaxing day full of barbecues, friends, family and fun!
I'm working all day today (the hospital never rests), but we enjoyed a fun weekend together!
Our kiddo experienced her first of many high school football games (she was happier than she looks):
Yes, my shirt says "Class of 2015," don't you think I can pass as a freshman?
It was a scorching night, in the mid to high nineties, but she was a trooper. She did so well. Give her a plastic straw and she'll be happy for hours.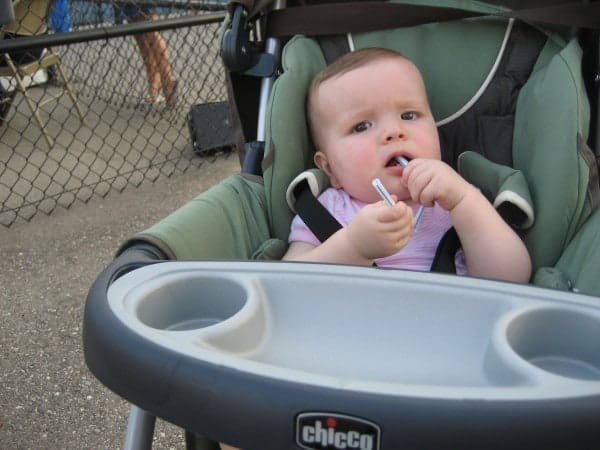 Saturday we went to the Romeo Peach Festival, another HOT evening!
Obviously my arms see a lot more sun than my legs! I look like two different people!
Sunday we spent time with her grandparents. All in all a terrific weekend.
Hope you can say the same!
What did you do? Any special food cooked up this weekend?