M&M Cookies
When I saw this recipe on How Sweet It Is, I knew I was going to make these cookies. If you haven't been to Jessica's site, you must go now. Seriously. Fabulous food, creative food combinations, great writing, and amazing photography. You'll laugh, you'll drool, and you'll head into the kitchen and start cooking. We were going to Northern Michigan for a family reunion, and I wanted to bring cookies that would be a hit with everyone. Big, small, young, old, picky, adventurous. I loved how they were traditional, but the recipe was different from my normal chocolate chip cookie base. There was a cookie contest at the family reunion, and these won in the "best traditional" category. There were four types of cookies and four categories of winners. So…this incredibly competitive girl didn't get the satisfaction of winning winning, but it was still lots of fun.
The only change I made to the recipe was that I used dark brown sugar instead of light brown sugar because it was all I had. Which is why mine appear slightly darker in color than her cookies. So head on over to Jessica's site and check out these cookies, and spend a moment browsing all the other goodies!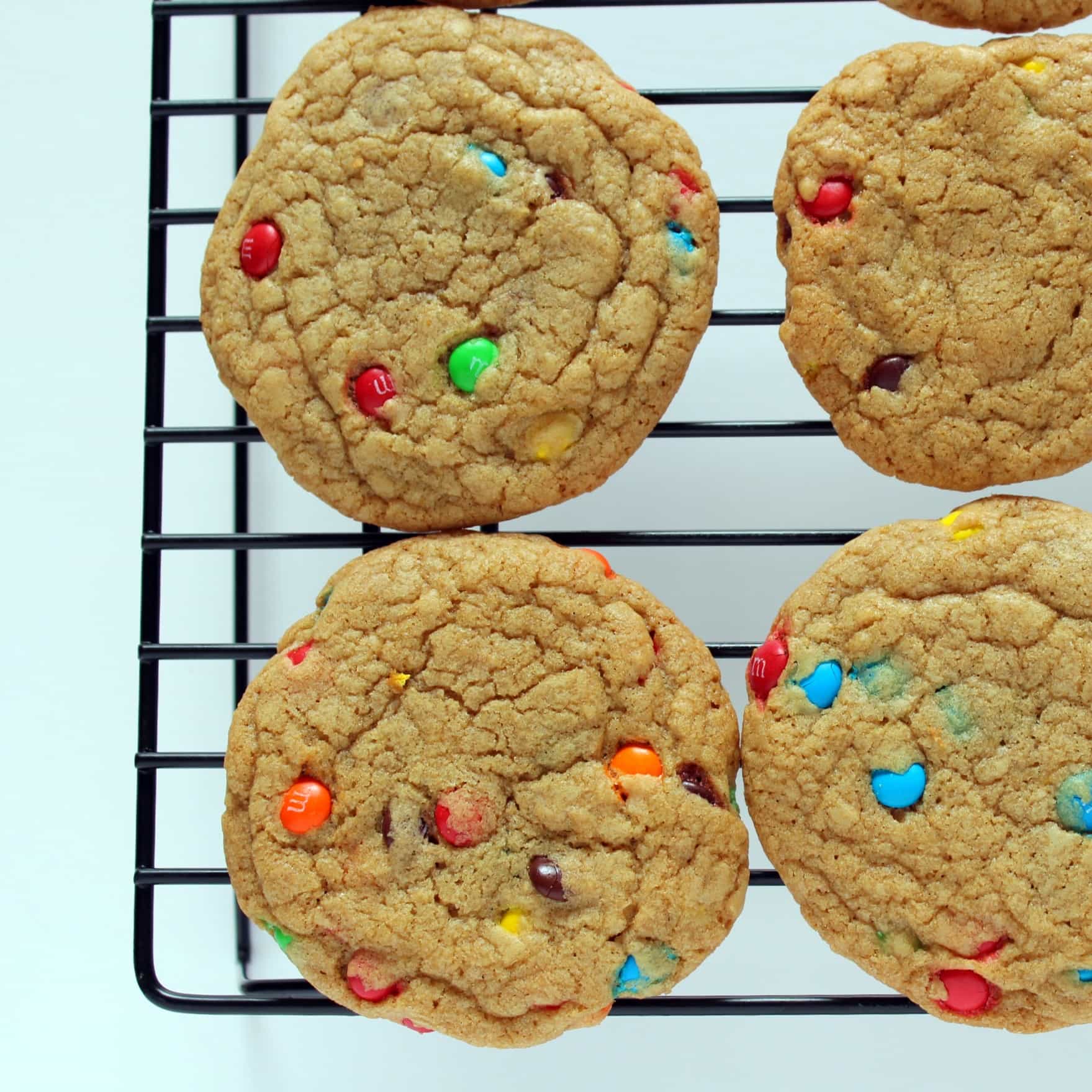 Verdict: So yummy! For some reason my dough was softer and was difficult to tear apart cleanly and stack. It just sort of got smushed. I threw it in the fridge for a half hour to an hour and that helped a little, but it still seemed softer than Jessica's judging from her pictures. Reading over the comments on her post now tells me the culprit might have been butter that was still slightly warm. So make sure you let your butter cool sufficiently. The cookies still tasted amazing though! Wish I had one right now…
Husband's take: Being a lover of all things traditional, these right a hit with him. I'm not sure if they beat his beloved chocolate chip cookies, but I'm sure he would eat these on a daily basis given the opportunity.
Changes I would make: None.
Difficulty:Easy!
Again, click here for the recipe. You won't regret it!